Onedrive is a cloud storage platform offered by Microsoft. It's already integrated with your Windows machine and works like a charm there. Onedrive comes with many features like Backup, Online Storage, and seamless sync between your devices. But if you haven't used a Windows PC and do not have a Microsoft account, then you should create one to use Onedrive.
But you do not have a Windows PC, don't worry because you can use a Microsoft account without it too. So in this article, let's see how you can create a Microsoft account on your Android device and use Onedrive with that account.
How To Create an Onedrive account on Android
Onedrive is a part of the Microsoft account. This means you can access Onedrive if you have a Microsoft account. So if you haven't created a Microsoft account already, follow these steps to create a new Microsoft account to use Onedrive and other features.
Open the Microsoft account creation page on your Android device by clicking here.
Now tap on Create a Microsoft account to get started.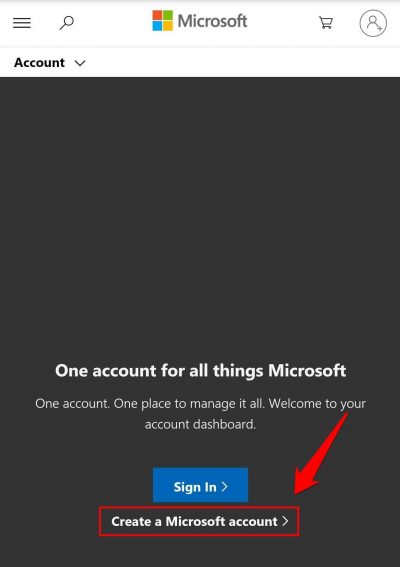 Now you can use an existing email address or your phone no. to create an account. Also, you can simply create a new email address, if you want.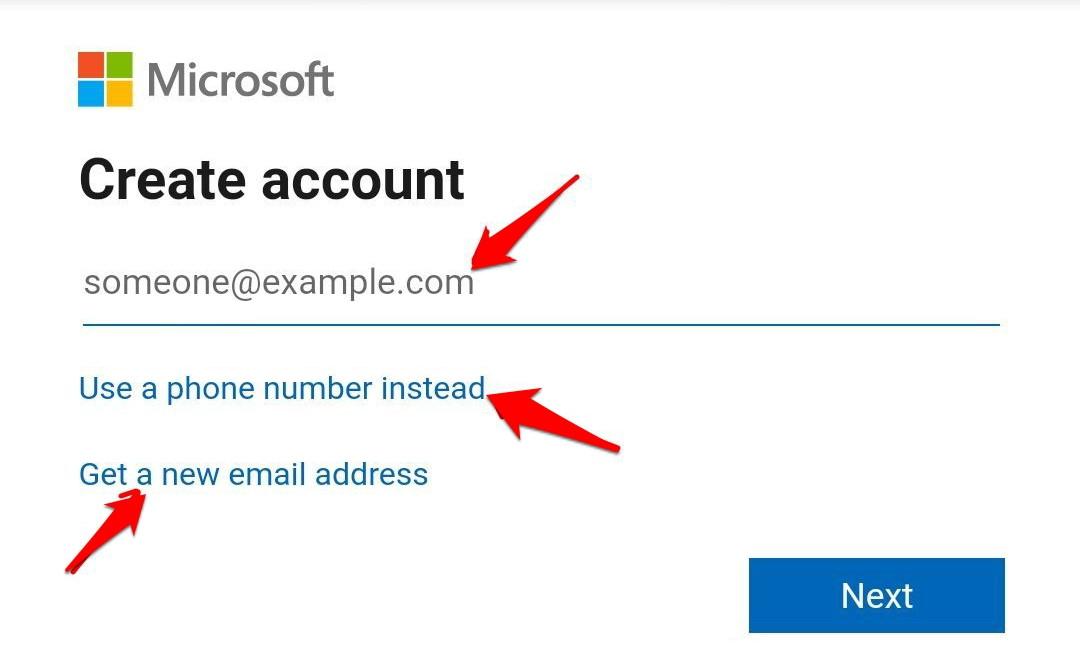 If you enter your email address, click on Next.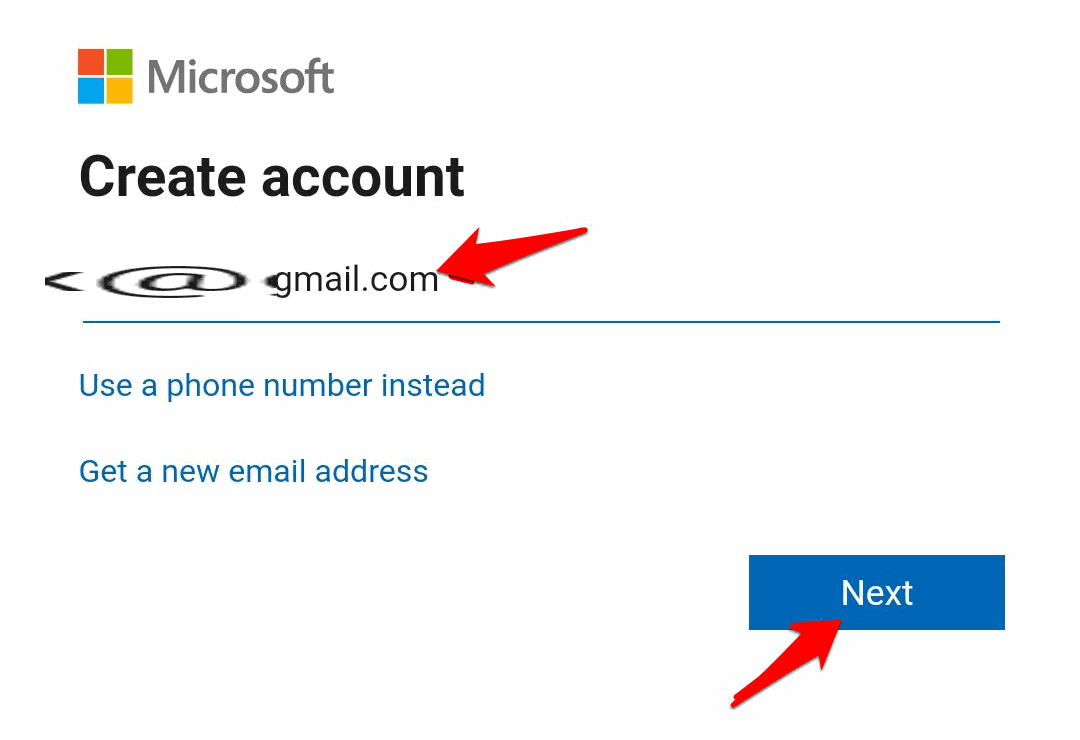 On the next page, type in a new password and click on Next. (Make sure you remember this password and it is correct. Because there is no option like "Confirm password".)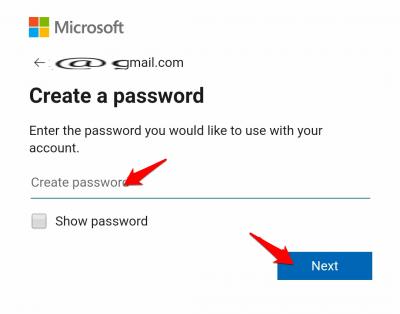 Now a confirmation mail will be sent to the mail address that you provided above.
Open the mail and enter the code into the Verification text box.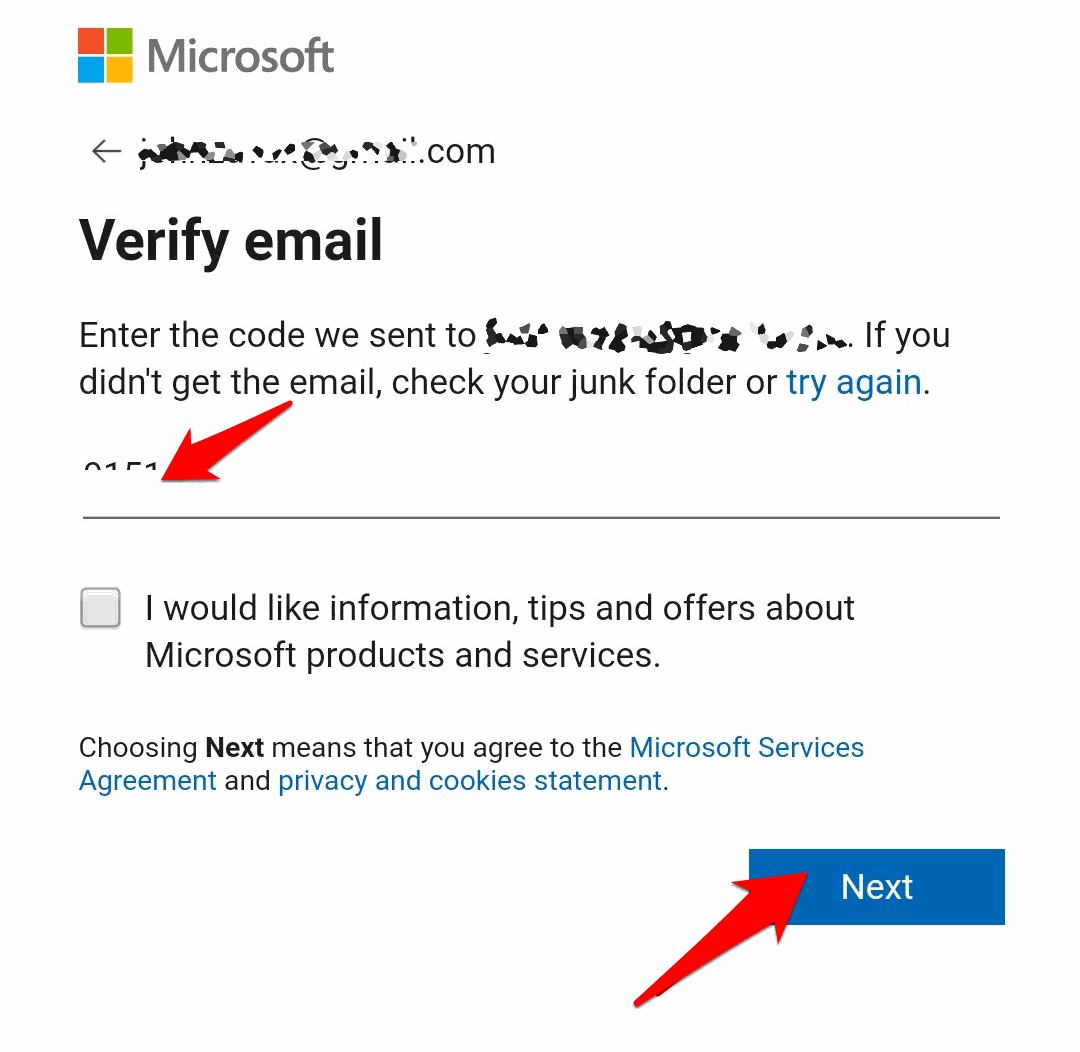 Finally, solve the given captcha and click on continue to complete setting up your Microsoft account.
Once you've completed setting up your Microsoft account, you'll be presented with the main page for Microsoft account management.
Accessing Onedrive on Android
Today, any modern device can open desktop webpages on a mobile device. So you can easily access the web page of Onedrive directly from your phone.
If you are on the home page of Microsoft, click on the menu icon (Dotted matrix icon).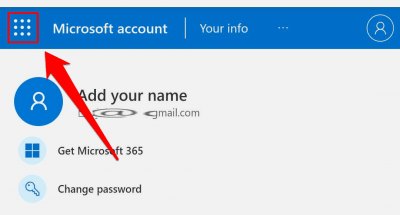 Now select Onedrive from the list of services.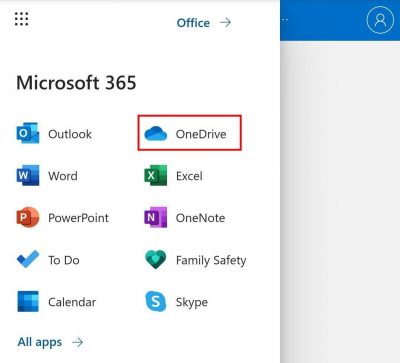 This will take you to the one drive page. So this is where you can manage your files.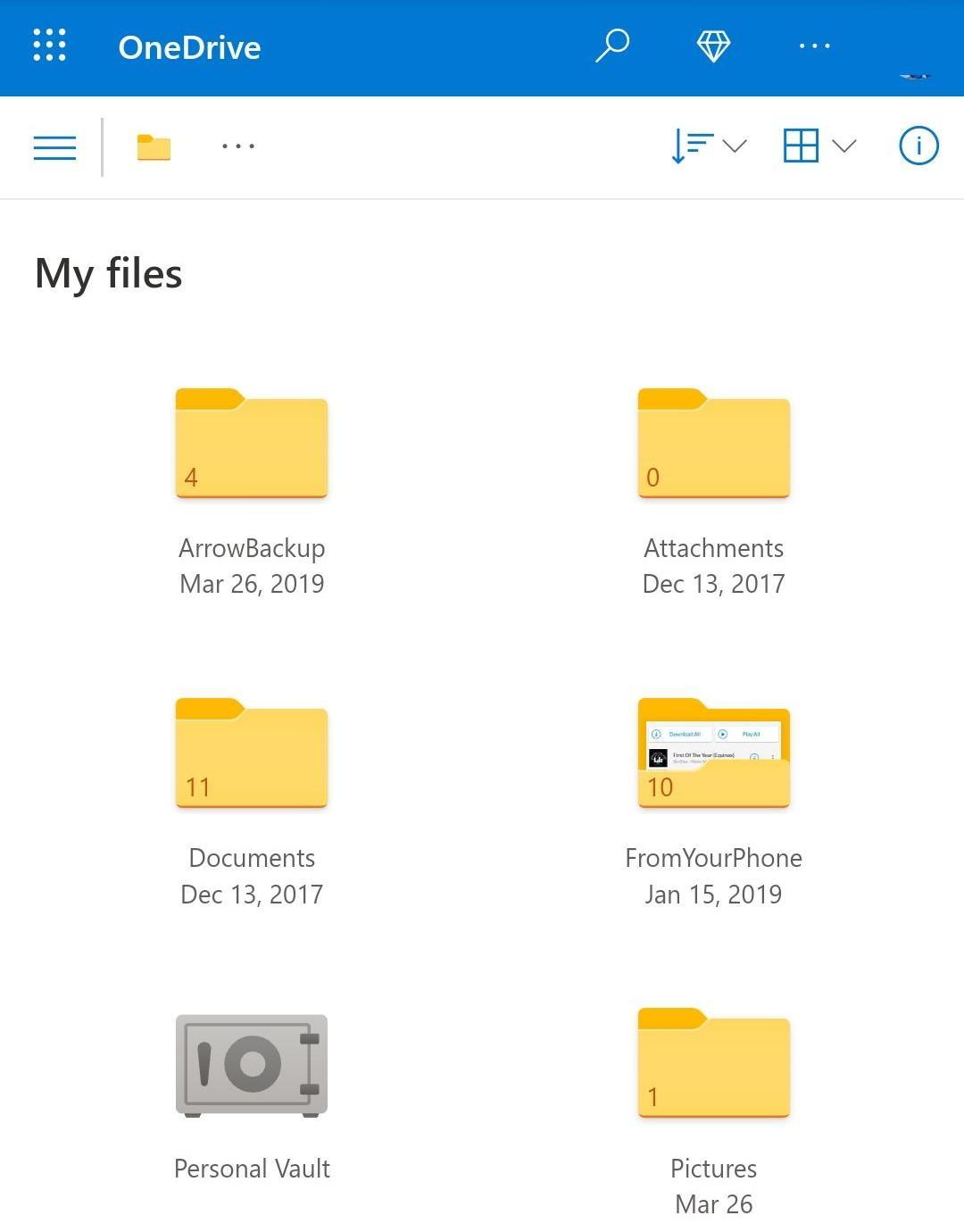 Although the Onedrive app will give you many features and ease of access. So we recommend using the mobile app for android.
First, get the mobile app from the play store using this link.
After installing, sign in using your account that you created earlier if asked.
Now the app will open your Onedrive files and you can manage them from the app itself.
Note: There are certain plans to expand your storage capacity, and OneDrive also offers 1 TB of storage if you have a Microsoft 365 subscription. Since Onedrive works really well with Windows. It will be a good option if you consider using it along with your Windows PC.
Conclusion
So as you can see, creating an Onedrive or Microsoft account on your Android phone is very easy and simple. It is great that the latest smartphones are much more capable. Because on older devices, this will not be possible and we may need a desktop to create an account. Although Microsoft offers 5GB of storage for free per account. So you're very limited on storage because this is way less than what Google offers for free (15GB).