Google Slides has quickly become a popular tool for making presentations. It is going head to head with Microsoft PowerPoint. Many people are quickly switching from Microsoft Powerpoint to Google Slides owing to Google Slides add-ons. Add-Ons are optional extras that you can use to improve your user engagement and improve your efficiency. Depending on your preferences, you can choose between free and paid versions of Google Slides Add-Ons.
We have created a list of the ten best Google Slide addons that you can use to up your presentation game. The add-ons listed are unique and useful and will definitely supercharge the slides when you create presentations.
1. PearDeck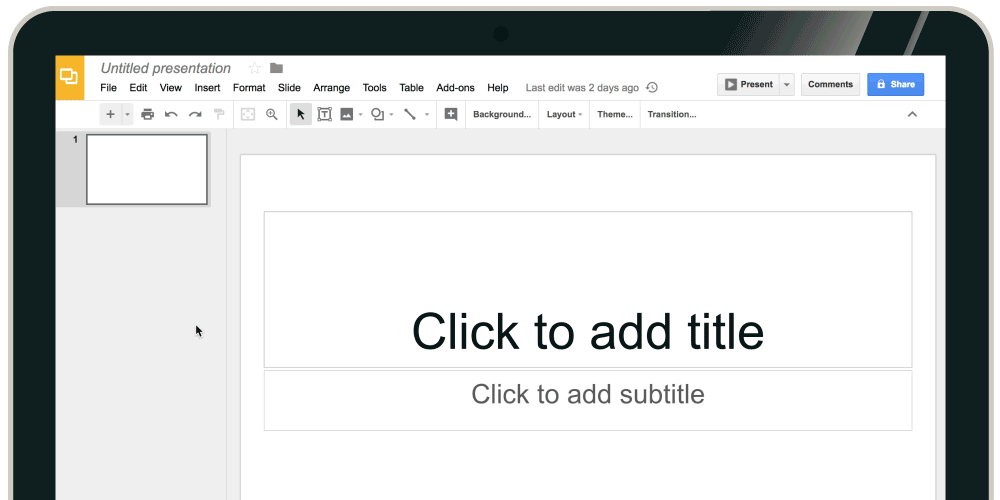 PearDeck is a widely used Slides add-on that you can download and install. This is mostly due to its popularity among teachers and professors. With the built-in Slides editor on PearDeck, you can browse a library of templates and alter colors, themes, fonts, and do so much more.
You can also create tasks or questions to involve students in the learning process. Students can respond to a number of questions and even multiple-choice questions. You may add audio directions or comments for the students so that they can answer questions or briefs easily.
---
2. Slides Toolbox
Slides Toolbox is a one-stop solution that has all of the tools you'll need while editing slides or preparing a presentation. It allows you to reduce the number of clicks required for repetitive and tedious chores and adds functions for organizing data in Google Slides.
It is so powerful that you may delete elements like images, videos, shapes, and text with a single click. It enables users to organize text in a different order, erase unnecessary spaces, and format text.
---
3. Paletti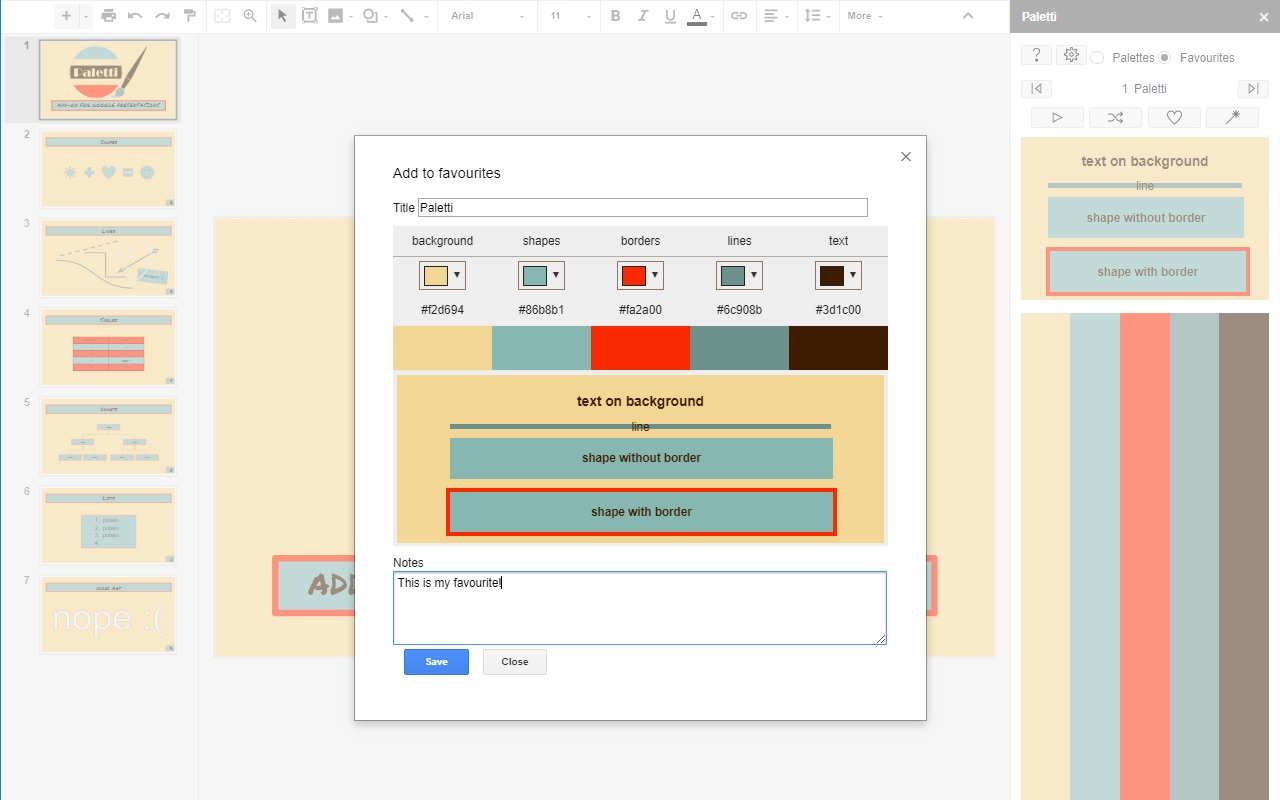 Paletti enables users to apply a palette to a slide or the entire presentation with a single click. Colors may be chosen from over 200 distinct shades of color, and these 200 colors are completely free to use. If you need a color that isn't in the palettes, you may select it from an image by clicking on it. Users may save palettes, modify them, make variants, and create different palettes.
---
4. Slide Randomizer
This add-on is a bit quirky. Users may Randomize their Slides with this interesting add-on to mix things up when learning or for any other reason. In a matter of seconds, users can shuffle the whole deck of slides. When applied, the presentation will be randomized quickly and effectively. This add-on has two automatic methods that the users can choose from to randomize their presentations.
---
5. Nearpod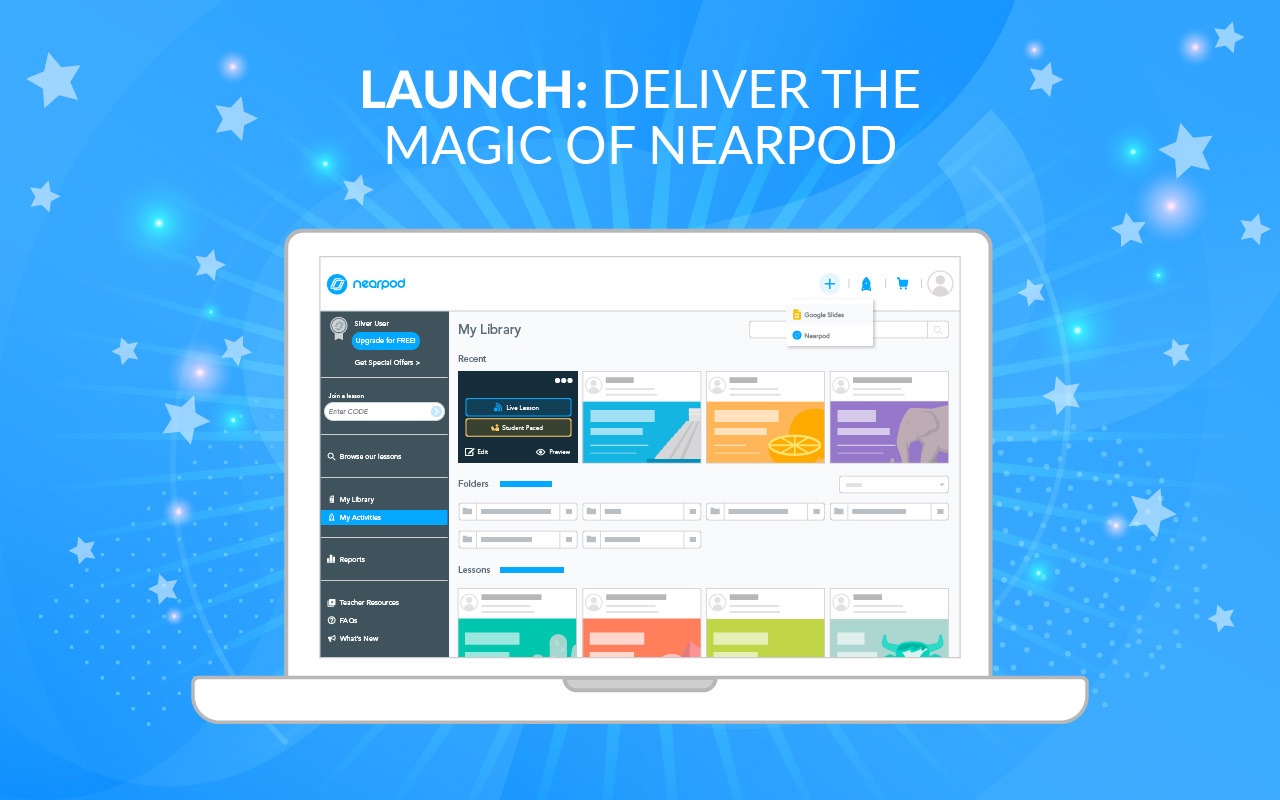 Nearpod add-on is an interactive tool for educators that leverages dynamic learning experiences to connect with students in the classroom. This is a very exciting add-on for Google Slides! Nearpod allows students to engage in classes that use virtual reality and 3D models. Question-answer sessions, games, puzzles, and many other activities can be conducted with the help of Nearpod. Users can choose from over 7,000 activities in the Nearpod lesson collection, so there is no scope for being bored!
---
6. Shutterstock Editor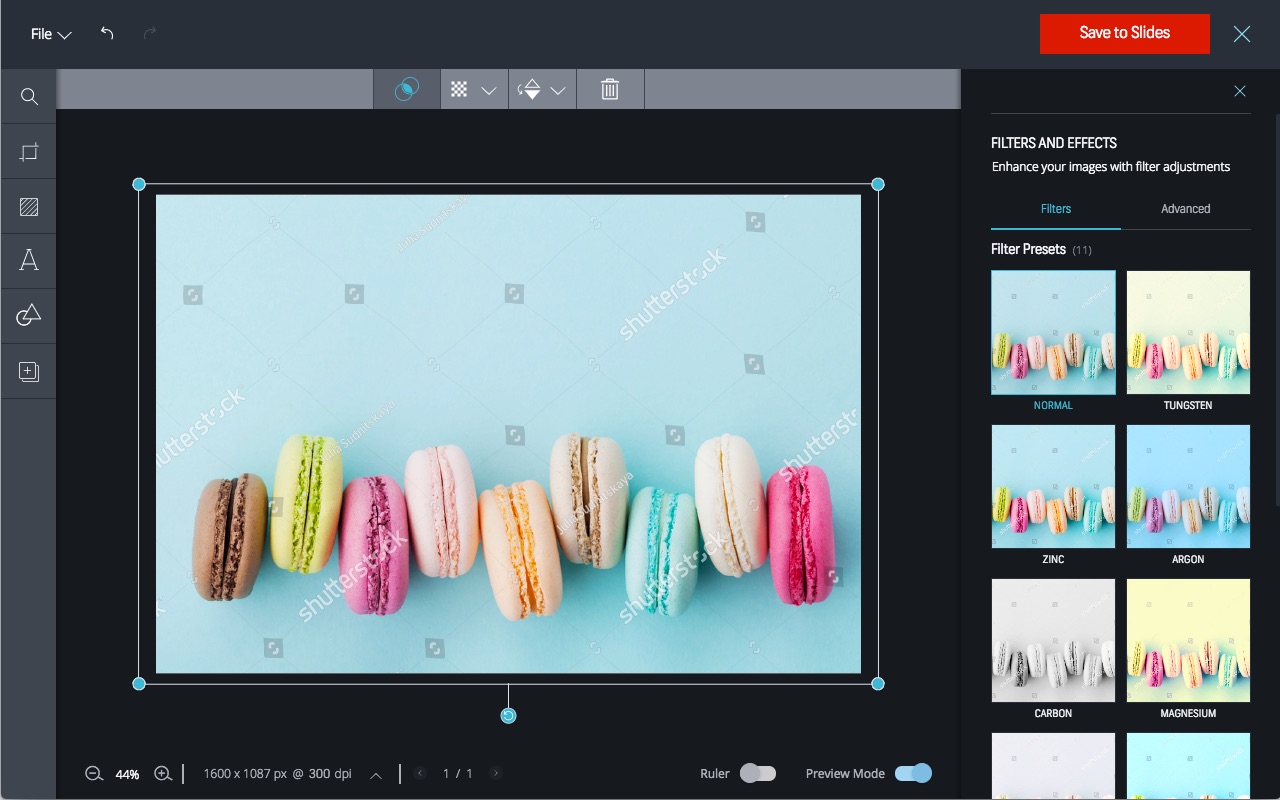 Shutterstock Editor allows people to access and edit image files before publishing them back to Google Slides. Users of Google Slides will be able to edit all images, including non-Shutterstock photos from within Slides using the Shutterstock Editor tool. Without leaving Google Slides, users will be able to find, view, modify and upload the right high-quality pictures in their presentations. The combination of Shutterstock and Slides allows users to express their creative thoughts in the best way possible.
---
7. Unsplash
Unsplash is one of the most popular free photography websites in the world, with millions of users. The Unsplash Photographs Google Slides add-on provides you with thousands and thousands of high-resolution photos to use in your presentations. It features a beautiful selection of photographs that cover all genres.
You may enter a term into the search bar, and the relevant images will be displayed in just a few seconds! Unsplash is one of the finest Google Slides add-ons. You may choose from a number of different images to get the image that suits your presentation.
---
8. Insert Icons for Slides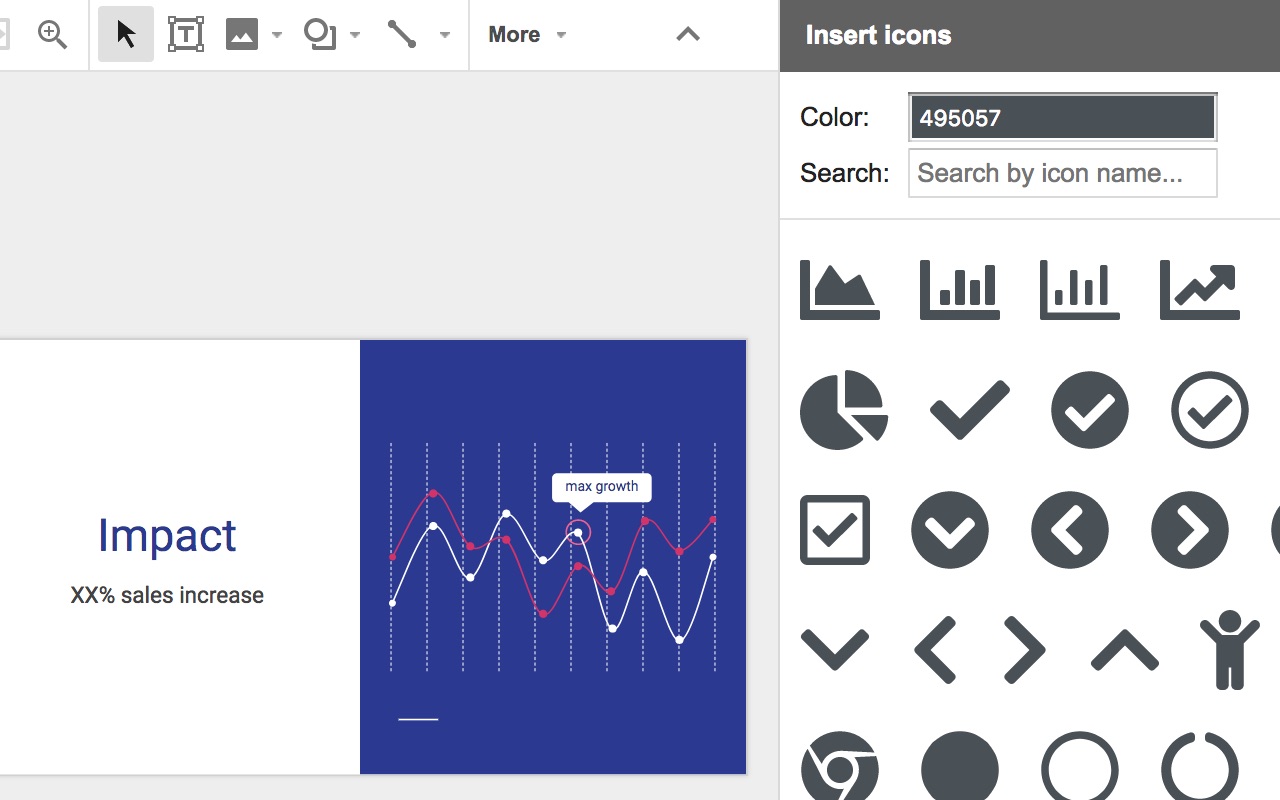 Adding icons in your presentation has been made easy with this add-on. Users may choose from more than 1800 icons in Google Slides with the Insert Icons for Slides add-on. It's a quick and easy method to add icons to your presentation. And, the best part about the Insert icons for Slides add-on is that it is completely free to use!
---
9. Magic Rainbow Unicorn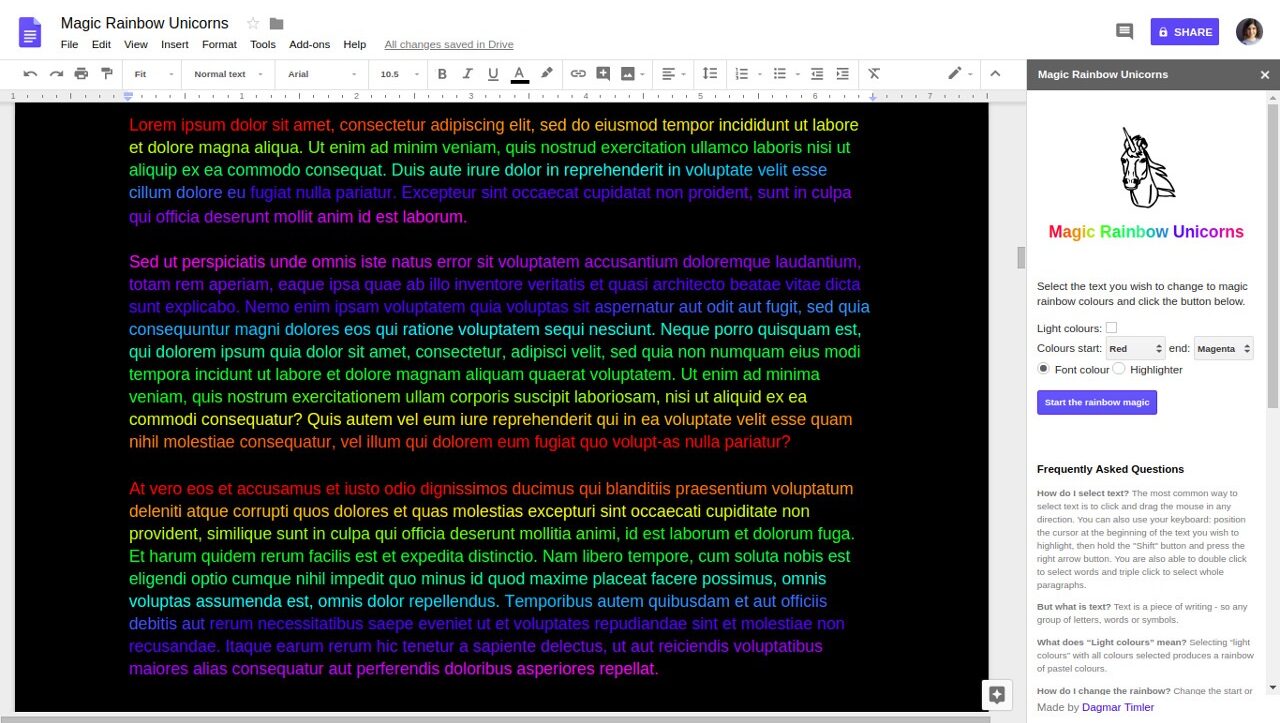 This allows users to transform monotonous font into a rainbow-colored visual treat in their presentation. In a matter of seconds, you may apply rainbow colors to the selected content. With this Google Docs add-on, you may change the color of the font and emphasize text with just a single click. This magical Google Slides add-on supports different alphabets too.
---
10. Easy Accents – Slides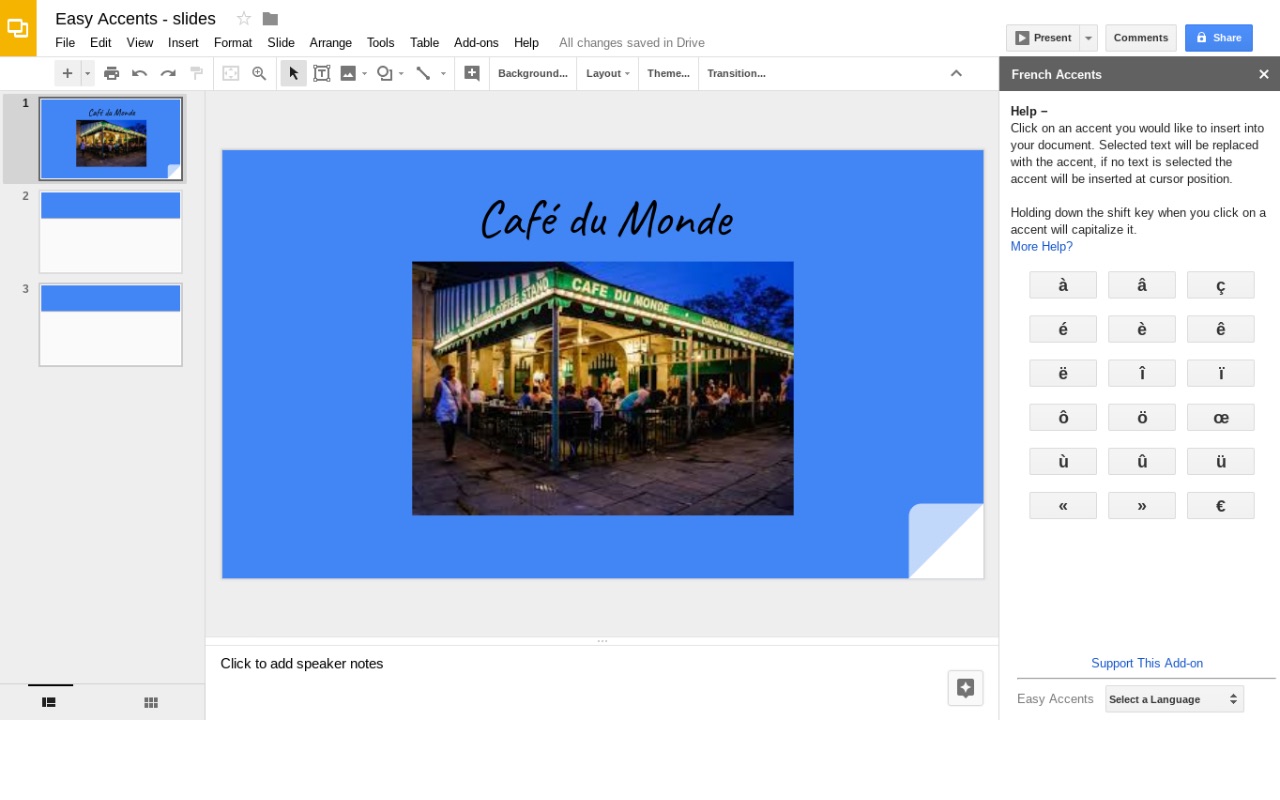 This Google Slides Add-on lets users easily add accents for several languages. It also includes Default Languages and Custom Lists. It supports several languages like Afrikaans, Czech, Dutch, French, German, Italian, Spanish, Danish, etc. The range of languages available is clearly impressive.
---
Conclusion
Thus, these are the best add ons for Google Slides. All of them help you make amazing presentations. Moreover, most of them are free to use too! Using these tools will help you make fantastic presentations. Try using a couple of them and let us know if you liked them.