MEGA is one of the best-known cloud storage providers. It offers end-to-end (E2E) encryption that not even they can sneak into, a generous free account, files syncing with any device you own, and much more.
MEGA NZ is a very secure Cloud Service, and it is among the best choices for people who are in search of storage space that offers anything more than what Google has to offer. You will get 20GB+ cloud storage with the free account. Although MEGA's free plan sounds like a deal, its paid plans are expensive and don't offer enough cloud storage as per the price. Read our full MEGA review for more details:
MEGA Web-Client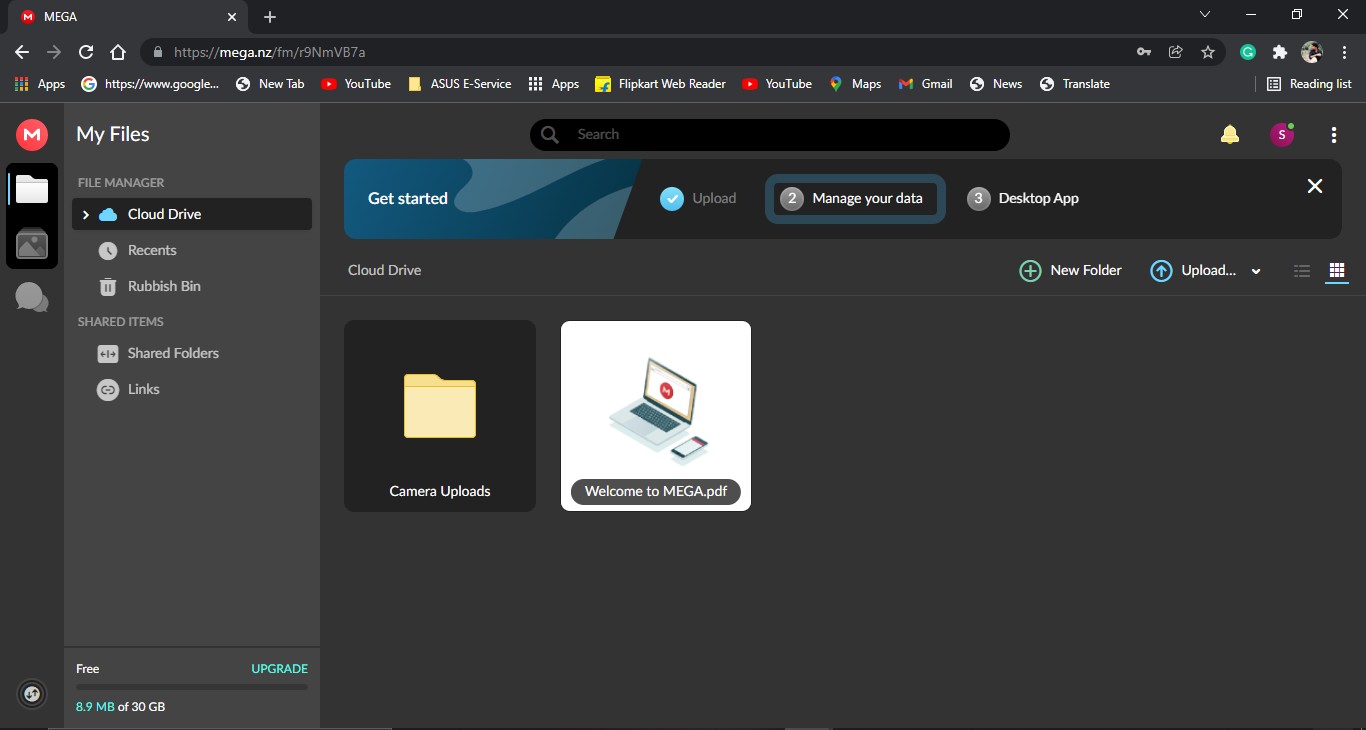 The primary way to use MEGA IO is its browser interface, and here you will find all the necessary tools. Various tabs are available at the left for easy navigation, but you will be spending most of your time using the cloud drive tab. The tab has a navigator on the left side showing your cloud drive's folder structure and files displayed on the right of the screen.
From here, you will be able to access all your files. Just right-click on any file or folder to manage sharing links, move, copy or delete them. You can also download or preview any file. Use the file upload or folder upload buttons to upload data into MEGA cloud storage. You can also drag and drop them into the browser window to upload.
MEGA Desktop App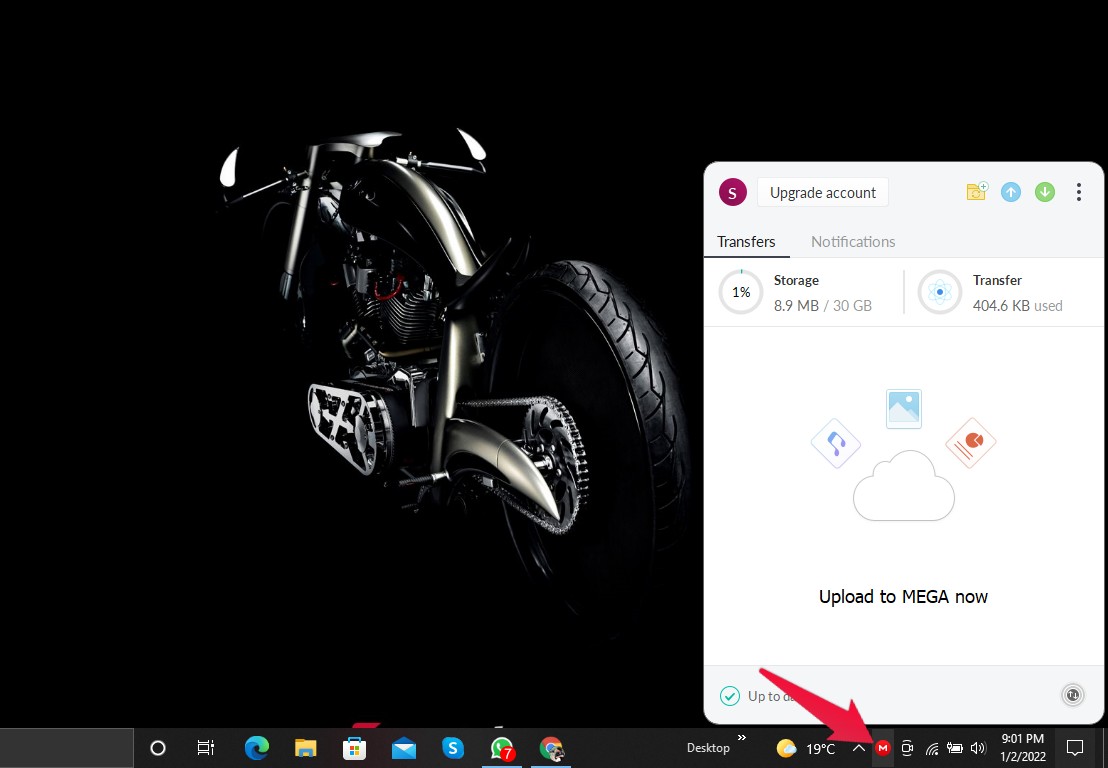 The desktop app is mainly dependent upon MEGAsync. Installing the desktop version of MEGA.NZ will create a folder on your computer where all the data will be sent. You can select all folders or only the ones you want to sync while installing the app.
The MEGAsync icon appears on the taskbar at the bottom right corner. The app's primary functions include uploading/downloading files and folders and managing your synced folders. The MEGA desktop app also allows you to stream files when your PC is online, functioning like a peer-to-peer service.
Device Compatibility: The mega desktop app is safe and convenient as it works as a virtual file drive. You can run MEGA on:
Windows 7 and higher
Mac OS 10.9 and higher
Linux (Debian, Ubuntu, RedHat, Fedora, CentOS, Debian, Opens use, Mint, and others)
MEGA Mobile App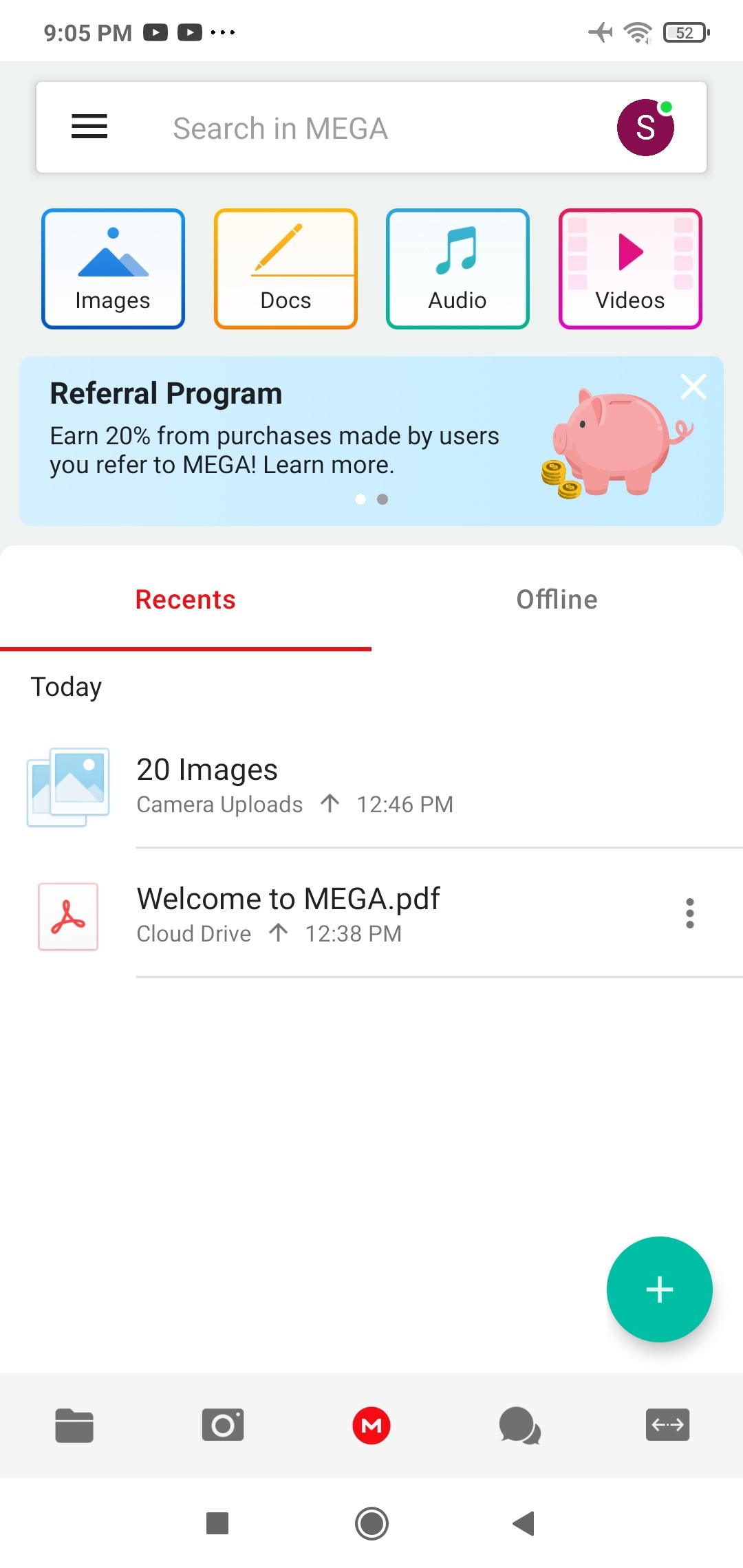 MEGA.IO offers an easy-to-use mobile app, but it lacks some basic functionality. The Mobile app works like any other mobile cloud service app. You can upload/download files, send links, and transfer files around. The app will automatically upload your photos and videos to the cloud by turning on media upload. The chat feature is also accessible through the mobile app.
Devices Supported: Android, iOS, Windows.
MEGA Features
MEGA maintains a good balance between features and is compatible with almost every device. You can have it with specific folders on your PC or files using the web interface. As long as you don't surpass your overall quota, you can upload any file size. MEGA also supports service versioning and retrieval of older versions of documents. Below are some of the features of MEGA:
1. End-to-End Encryption
All your data is encrypted by MEGA using a key derived from your password. The platform doesn't store your password, indicating that they can't access your files, and if you lose your password, you lose your information. MEGA recommends using a password manager and storing a recovery key in a secure location.
User-controlled MEGA encryption systems are available for both premium and free accounts. Anyone can view the platform's source code or white papers and ensure META delivers on zero-knowledge encryption.
2. Secure File Sharing
File and folder sharing security is embedded in MEGA's service. It can include the encryption key with the quite convenient one and transmit the encryption key separately using a different channel. It is a nice feature for impressing security-conscious users but perhaps not the general mass.
3. Password Protection
An additional layer of security that allows you to password-protect your links with an expiry date assigned is also offered. All these security features with end-to-end encryption support make MEGA stand out and provide a clear-cut method to protect your privacy throughout. MEGA on all platforms comes with a secure chat client built into the platform that is especially useful in small businesses to set secure communication between employees.
4. Encrypted Messaging and Calls
MEGA offers secure communication with your contacts. The fully encrypted communication system features text messages, audio, video calls, and group messaging. It allows you to share files directly into the group, and they'll appear in the account of your contact.
As said by MEGA, with zero knowledge encryption, only the people having the conversation can decrypt the content. Not even MEGA can access your communications.
5. Automatic Phone Backup
The MEGA phone app is one of the best cloud storage apps. Below are some features the mobile version of MEGA offers:
Automatic uploads.
Built-in media player to stream content directly from the cloud.
Allows you to save files locally to access them when you don't have internet.
Comes with the MEGAchat feature for more security-conscious users.
6. MEGAsync
This feature comes in handy on the desktop app. The MEGAsync app creates a designated sync folder on your hard drive where all your files will sync to the cloud.
Syncing folders is accessible when the desktop app performs using the system tray icon. Just choose the folder from your hard drive to sync to the cloud by right-clicking on it. MEGA doesn't offer block-level sync that indicates an altered file will have to be reuploaded entirely instead of the only parts that changed. It makes syncing data a bit slower than other competitors.
Note: The only thing missing from MEGA is almost every cloud provider's online free office suite and some more advanced features. But it's a deal-breaker cloud storage solution that focuses entirely on protecting your data. Uploading and syncing data could be done with a click, as most sharing options you required are included, and you can access them from anywhere.
MEGA Enhances Productivity and Collaboration.
Mega offers some apps, including the standard desktop and mobile apps to live chat and dedicated apps for sharing huge files. Users can communicate directly inside the MEGA web app using the live chat feature. This functionality is helpful for collaboration as MEGA's encryption protocol also secures it.
Nevertheless, keep in mind that meta-data such as your contact's email addresses remain unencrypted. Also, live chat is available through both the MEGA website and the mobile app.
MEGA allows you to share files in the chat directly from your PC/Mobile or your MEGA cloud drive. You must remember the filename as no file previews are available while transferring files in the conversation. It's a tiny bug, but MEGA will certainly fix it in the future.
It also retains old versions of any uploaded file to keep it safe from accidental changes. By default, MEGA enables versioning, so files with previous versions are marked with the little clock icon next to them. But Mega's focus on privacy and security doesn't allow it to focus on collaboration options that make integration with third-party apps impossible.
The file management system is relatively comprehensive, with separate tabs for recent and deleted files, incoming and outgoing shares, and a storage management tab showing your cloud storage use statistics. Previewing images, music, videos, and PDF files is also available.
MEGA also offers a feature called METAcmd that uses the command-line interface for advanced management of your cloud. Using MEGAcmd and MEGA's WebDAV integration, setting up scheduled uploads and automatic backups becomes easy.
Pricing
MEGA offers an excellent free plan that comes with more than 20 GB of cloud storage space and a generous transfer quota. Besides, MEGA has four paid and a different business plan. These plans seem pretty costly and don't offer any essential features. Unless you need large amounts of storage, there isn't any requirement to upgrade.
Features Offered in the Free Account by MEGA.
Most of MEGA's functionality is offered in the free account with exceptions like time limit, passwords for links, more extended retention periods for deleted files, and granting your monthly transfer quota to other accounts.
The free account offers more than 20 GB of permanent storage. Nevertheless, there are many ways to expand storage. As explained above, installing MEGAsync on your desktop will get additional 5 GB of bonus storage. You'll also get an additional 5 GB for installing the mobile application and 5 GB for verifying your phone number. These bonuses total 15 GB last for 365 days.
After 365 days, you will receive an email notification from MEGA notifying you that your bonus storage is still available but may take a few days to appear on your account.
One demerit is that free accounts are subject to transfer limits, but the exact amount usually resets every 24 hours. Sometimes it's also determined using your IP address, so you can just connect to MEGA through a VPN in the worst-case scenarios.
Features Offered in Paid Plans by MEGA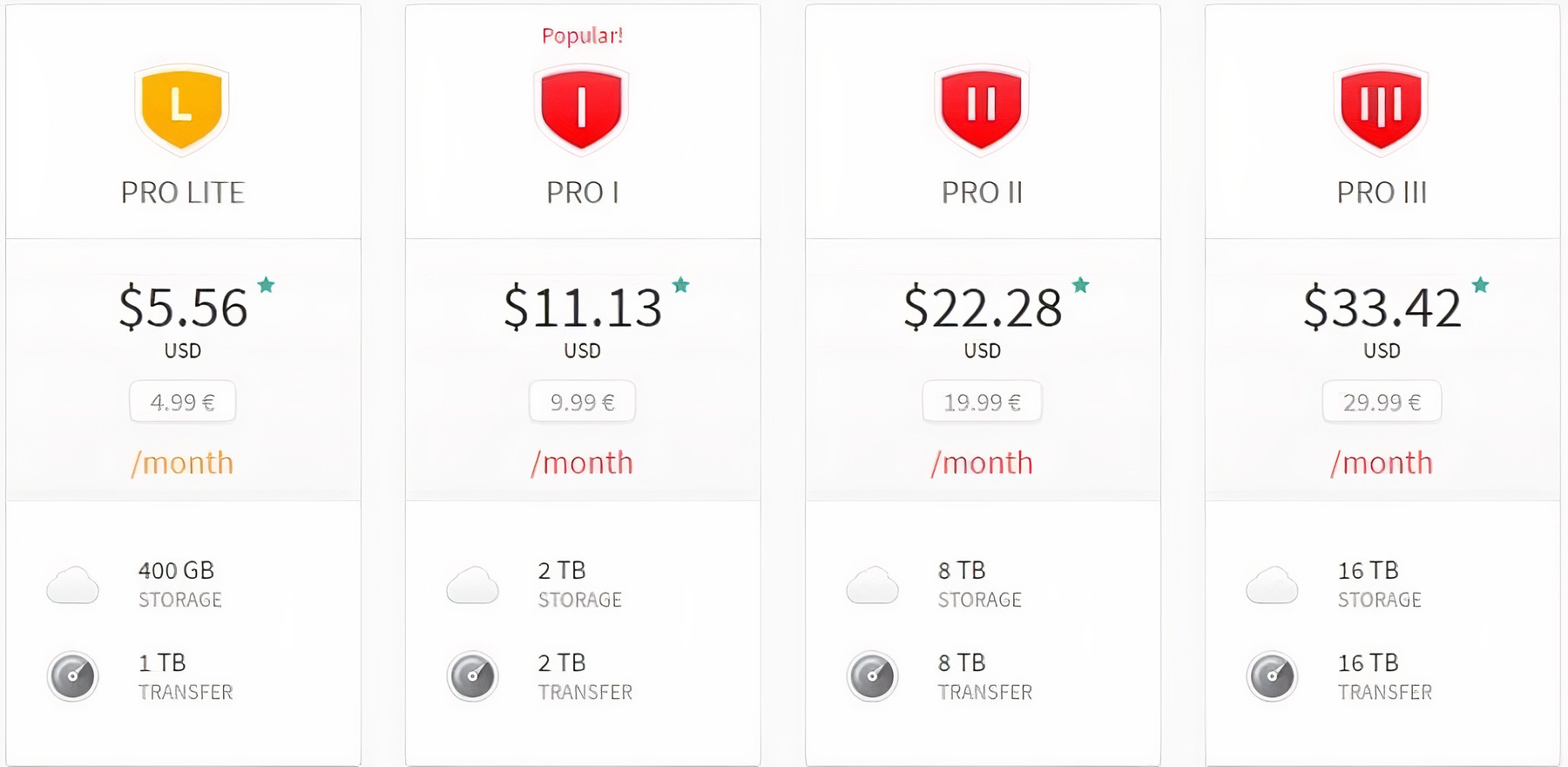 The cheapest option to upgrade your MEGA cloud storage account is the pro-lite plan that comes with 400GB of cloud storage and 1TB transfer for a monthly price of $5.67/month(€4.99) and a yearly price of $56.84(€56.84).
Pro I offers 2TB of cloud storage space and a 2TB transfer for $11.36/month(€9.99) and a yearly price of $113.70(€99.99).
Pro II offers 8TB of cloud storage space and an 8TB transfer for $22.73/month(€19.99) and a yearly price of $227.41(€199.99).
Pro III offers 16TB of cloud storage space and a 16TB transfer for $34.10/month(€29.99) and a yearly price of $341.12(€299.99).
Ease of use
MEGA's interface design helps with legibility by making everything easy to notice and read. A dark mode was added in 2021, which makes it easier on the eyes at night.
You can use MEGA in dark mode for better viewing in low-light situations.
MEGA offers several apps that allow users to access the service differently. There are two desktop apps mentioned and mobile apps for Android and iOS. The browser experience is governed by the MEGA.io website, a dedicated add-on for Google Chrome and Mozilla Firefox. MEGAcmd expands MEGA's feature set.
Security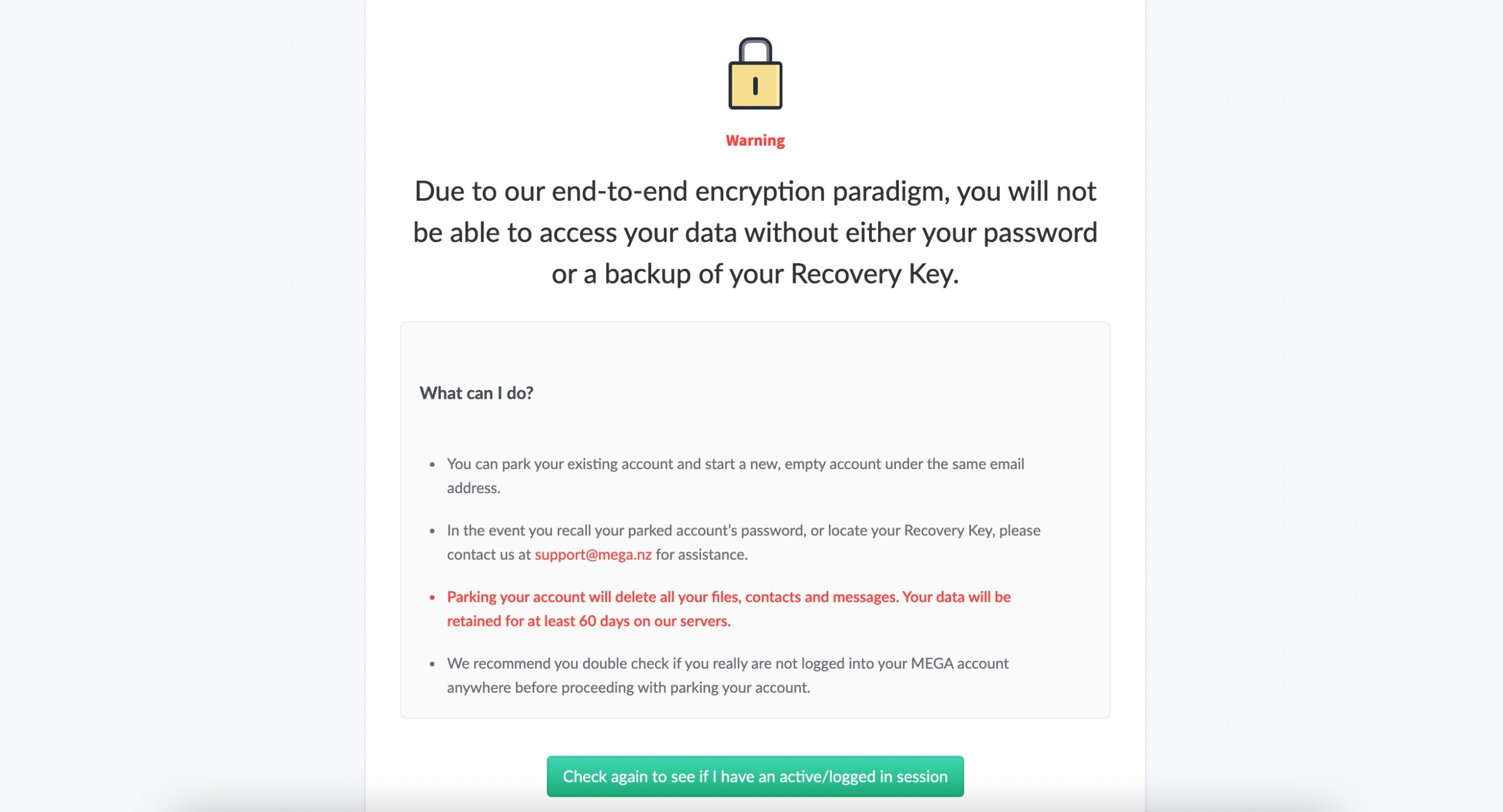 MEGA is the only cloud storage service that provides end-to-end zero-knowledge encryption. One of the best parts is that it offers encryption services at no cost, unlike most cloud storage services. MEGA encrypts all your client-side data, so you are the only person who holds the encryption keys. It indicates that neither MEGA nor any hacker can access your data without your consent.
MEGA uses the standard 128-bit AES interaction for your address files and TLS protocol for encrypting the data in transit. It indicates that all your files are secure on MEGA servers while downloading or uploading them. In short, your data is safe from man-in-the-middle attacks.
MEGA uses Two-factor authentication to add an extra security layer before you log in. It means that even if someone has your account information, they won't be able to log in to your account and tamper with your confidential data. MEGA is the safest place to store all your private data as it ensures the privacy of your files. All these security features make MEGA very secure.
With this level of security, you won't be able to reset your password once you forget it. Nevertheless, you can always recover your account by downloading a recovery key.
Customer Support
MEGA lacks in customer service. It has a help center for frequently asked questions, but you can contact customer support by sending an email if you can't find your query there. The free account holders' queries may take some time to resolve, but if are Pro users, the response and resolutions are done pretty fast.
Search your answers on the help center within neatly categorized questions into sections about various apps and services. The help center is pretty comprehensive, and there are image guides for most of the articles.
Frequently Asked Questions (F.A.Q)
1. Is MEGA Drive Safe?
MEGA is one of the safest cloud service providers to use. Nevertheless, you should be aware of some points about user data. MEGA's privacy policy states that the service could hand over user data for ads, but the user shall remain anonymous. If you are concerned about your data being handed over to third parties, this won't be an issue.
2. Can Interrupted Uploads or Downloads be Resumed?
Web browser:
Uploads – You will need to start over if you have closed the browser tab or the file transfer app. Interrupted uploads cannot be resumed unless because of a network error.
Downloads – Resuming downloads is supported on chromium-based browsers like Chrome, Opera, or Edge. Firefox doesn't pass this criterion at the moment.
Downloads can be resumed after work interruption; transfer quota depleted warning, unexpected browser closure, accidental reload of your device.
Network interruptions on your device going into standby or sleep mode for less than 48 hours might allow you to resume your file transfer. If your device shuts down, you won't resume the data transfer.
How to Create and Send a File on MEGA?
You can upload any file by dragging and dropping or clicking on the file upload button present on the top right corner of the web application. You can also upload files from the mobile application. To share it:
→ In the web application, right-click on the file, and select get a link. You can also export the link with or without the key.
→ Click on the three dots next to the file name and select share in the mobile application. Now tap on the get link and share the URL.
MEGA also allows you to share files directly with your contacts. Just click on "Send to contact," and mega will send the file via secure chat.
4. How to Download Data on MEGA Post the Download Limit?
MEGA offers free users a daily limit for downloading data. You could bypass it by changing your IP address using a VPN service. Choose a paid VPN service that doesn't track your activity if you want to protect your privacy.
But changing the IP address might not work for all users. The only accurate way to increase your transfer quota on MEGA is by upgrading to premium plans.
---
Final Words
Mega offers US military-level security for all users. With free encrypted cloud space and additional features, MEGA is one of the best cloud storage services. While the customer support needs some improvement, MEGA is the best.
With its commitment to privacy and distinctive features like encrypted conversations, extensions, integrations, and accessible storage space, MEGA is very well-rounded and the most secure cloud storage for personal and business requirements.
---
MEGA Review | Security, Price, Features and More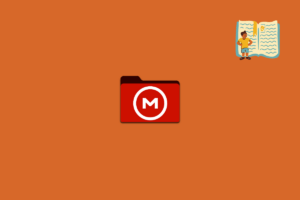 MEGA Cloud Storage Drive is a Secure and Free Cloud Storage Service with Zero-Knowledge Encryption, Easy File Sync, and Fast Bandwidth Transfers.
Product Price: $5.56
Product In-Stock: InStock