With time, there have evolved many ways in which you can share files and different documents online. However, most such websites have a certain time limit. You can share a certain file size with anyone and across different platforms. But what if you want to share large files?
There are various online platforms that allow you to share large file sizes with ease, and this post is all about that. Here, we have shared the best sites for sharing large files for free. So, without any further ado, let's get started.
1. FileWhopper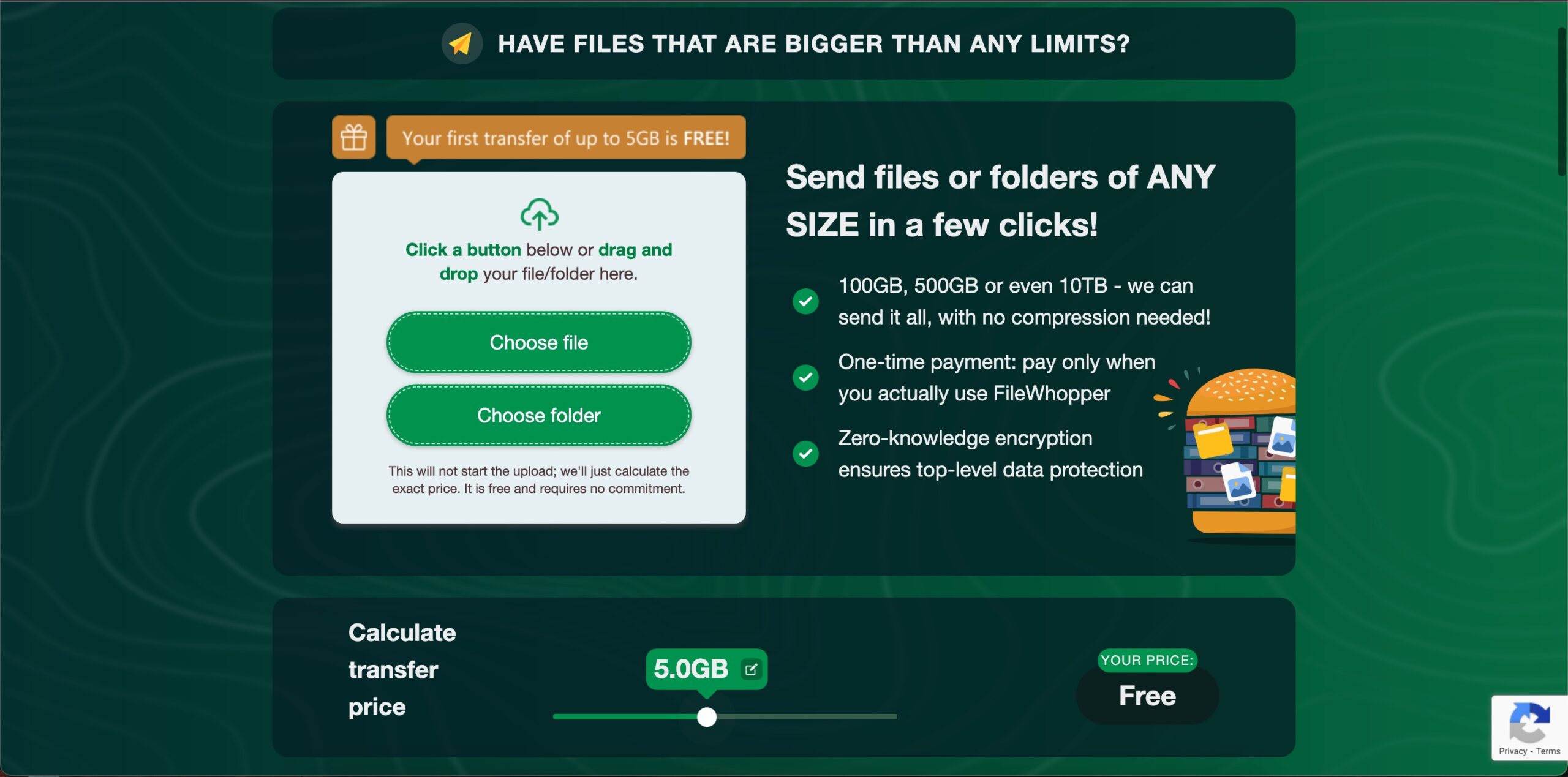 FileWhopper is an easy-to-use sharing platform that you can use for sharing files and folders online. The best part about this platform is that, unlike other sharing applications, it doesn't ask you for a subscription fee. In fact, it relies on one-time payment, i.e., you will only pay when you actually use the platform for sharing files.
FileWhopper relies on zero-knowledge encryption to keep your files safe from any unauthorized access. There isn't any file limit either. Start sharing files without even going through any compression process.
---
2. TrasnferNow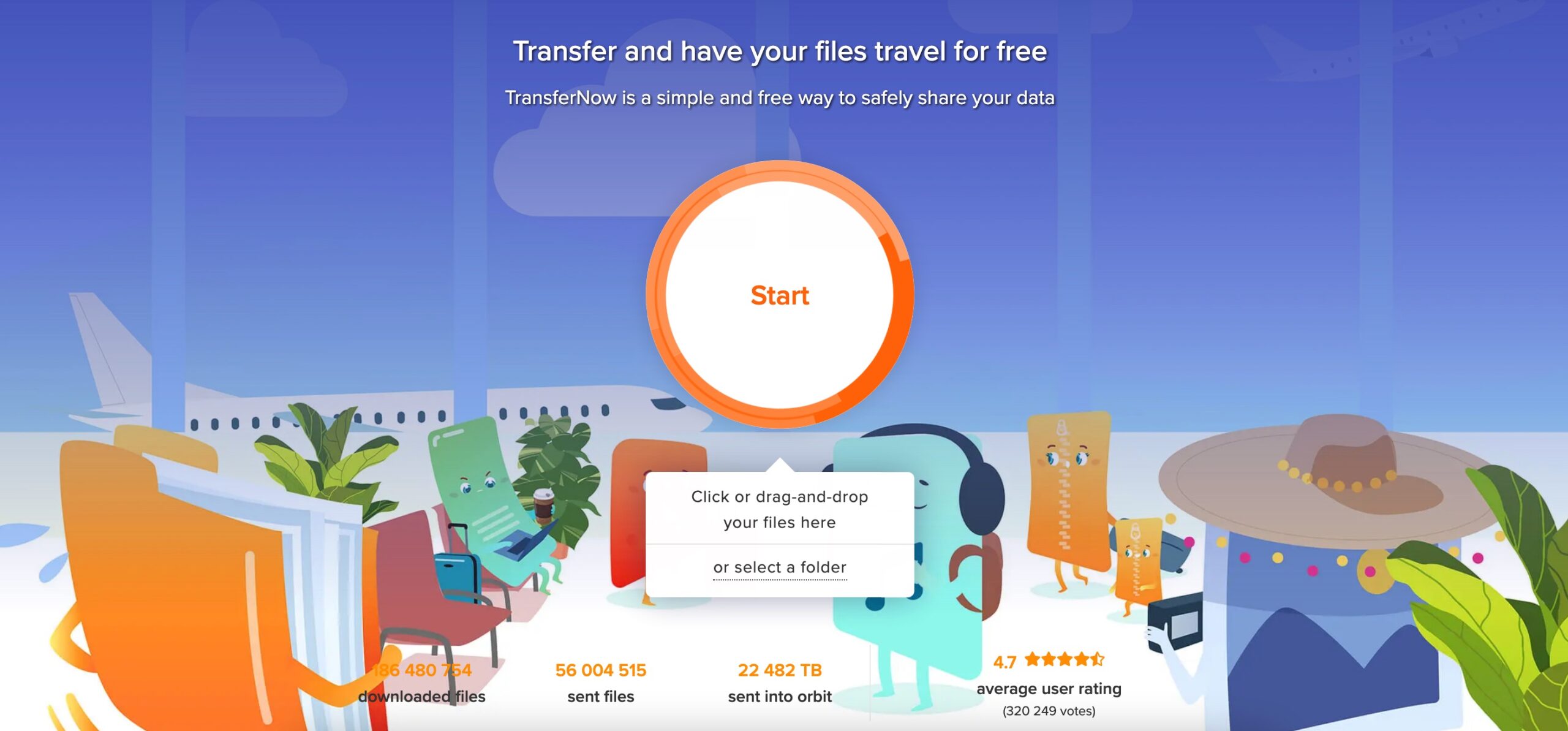 TransferNow is the simplest, fastest, and safest interface to transfer and share files. The files are available up to 365 days before being automatically erased from the servers. Uploaded can access the dashboard to follow and track file downloads. You can transfer files to new recipients without having to re-upload the same documents.
Transfer your files by email or generate a shareable link and add a password to block access to your transfers' download page. The files are encrypted with the AES-256 algorithm. Once your files are uploaded and your transfer is available, the users can preview the files online without downloading them.
---
3. WeTransfer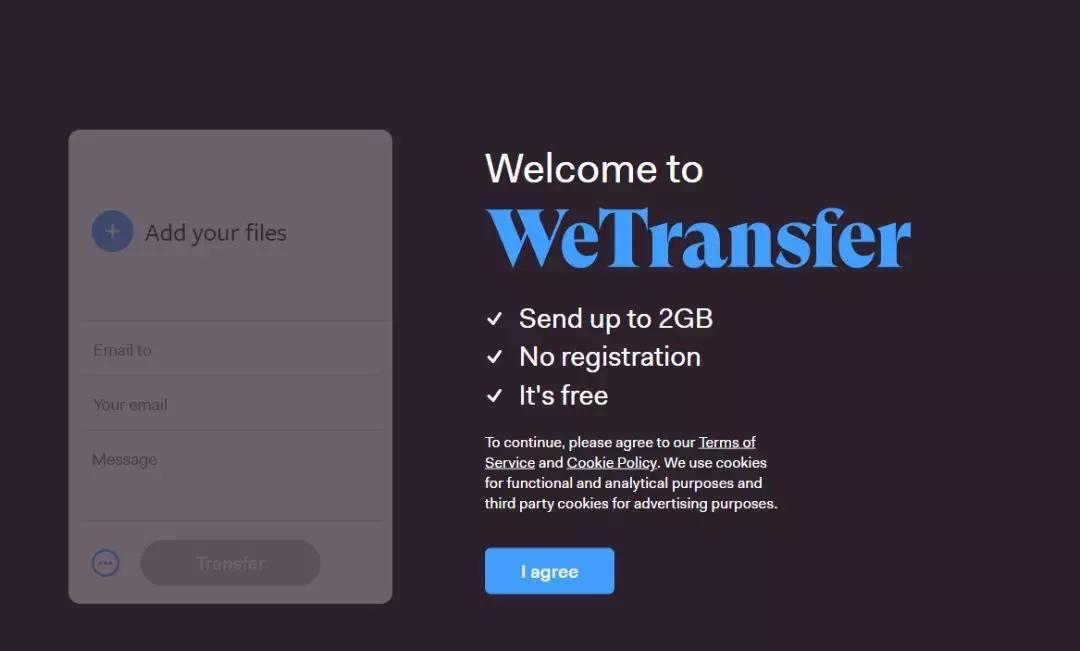 WeTransfer is a must-try platform if you want to share large files in just a few simple steps. In fact, it's almost impossible to find a competitor when it comes to the simplicity and quick execution offered by WeTransfer. The workflow is pretty straightforward. Just upload the file on the platform, and you will be provided with a link as a result. Share that link with your friends so that they can download the uploaded file.
Without going through the registration process, you will be given access to upload and share files of up to 2GB. By paying the premium subscription fee, you will get access to share files of up to 200 GB. The premium plan also comes with additional benefits like password protection and custom expiration time.
---
4. Send Anywhere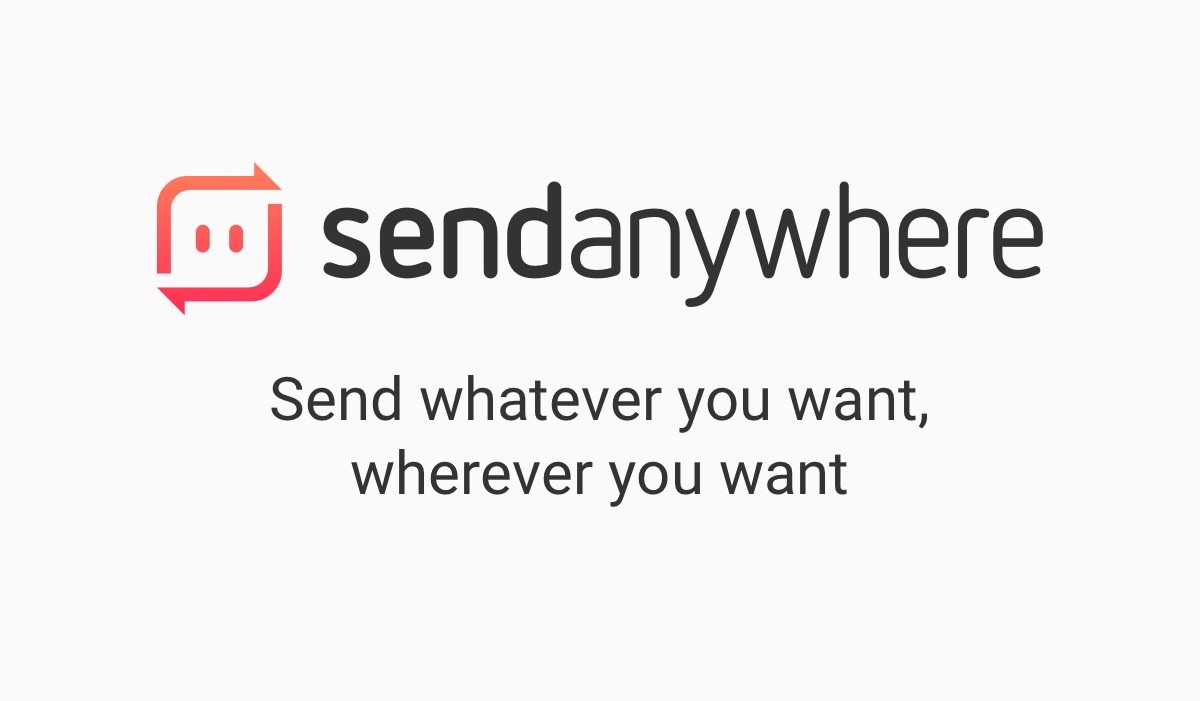 Send Anywhere is the next name on our list of the best sites for sharing large files online for free. The services offered by this platform are very much similar to FileWhopper, but with some additional benefits. The platform is compatible with a wide variety of iOS and Android apps. Furthermore, it also has its own native WordPress plugin and is compatible with all operating systems.
The maximum file size you can send via this platform depends on the platform that you are using. Using its web client, you can share up to 4 GB of files. You can install its Chrome extension or Outlook plugin to extend the limit up to 10 GB. Its Android and iOS applications allow you to share files of up to 20 GB. whereas, you will unlock its "no file size limit" feature by using its Windows app for sharing files.
---
5. Google Drive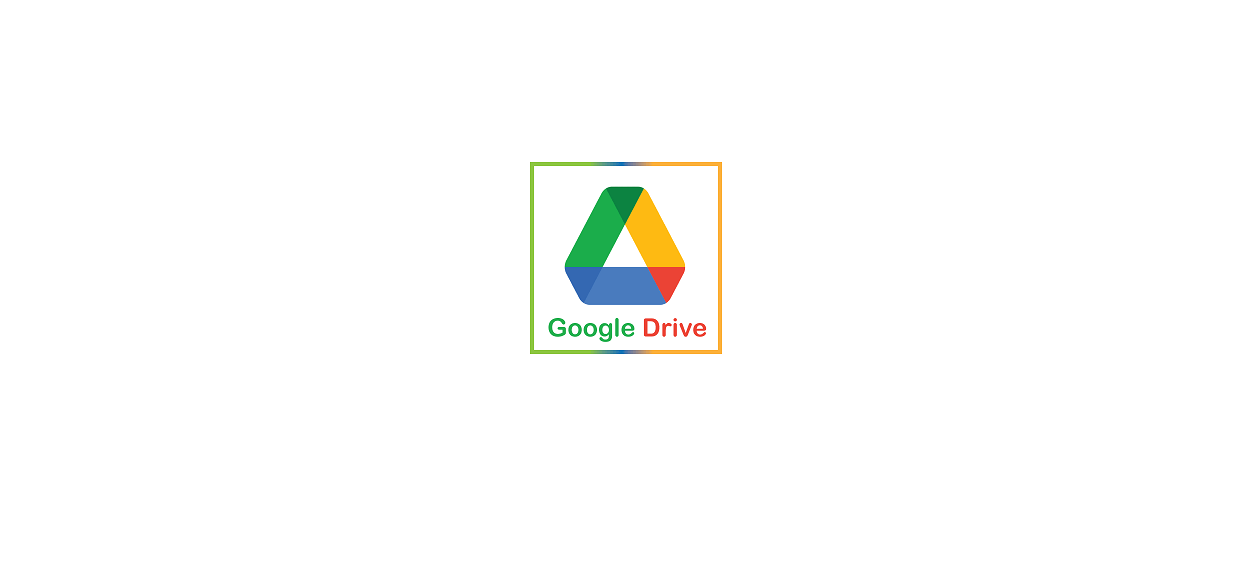 Google Drive is one such platform with which we are all familiar. As it's quiet by the name itself, it comes from the front page of the internet, Google. It is the go-to place to share and store your documents, files, videos, or anything else online. The best part about Google Drive is that it can be accessed from anywhere and from any device.
Google Drive Office offers 15 GB of free cloud storage to all its users, which you can use to share and upload files. If you are in need of more space, you can opt for its premium plans. Not to mention, it's a simple and user-friendly design that makes the platform the ideal choice for sharing and uploading documents.
---
6. Jumpshare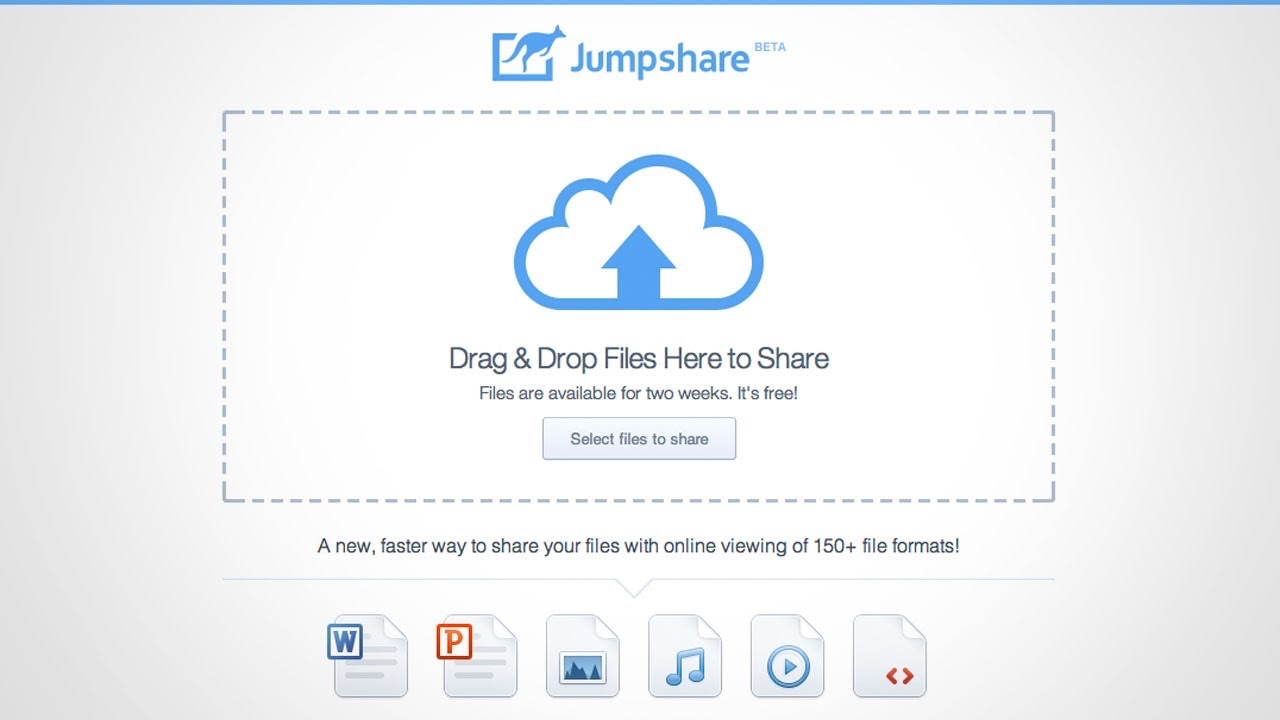 Jumpshare is another great example of a file sharing and visual collaboration platform. The workflow is pretty simple as well. Just drag and drop the file you want to share with your friend, and the platform will create a shareable link of the uploaded file. Share that link with your friend, and that's it. Your friend just needs to click that link to access the file that you have shared with him.
Jumpshare has a decent organizing feature as well. You can use it to keep everything in the cloud storage platform organized. Above all, the feature that makes Jumpshare unique from the other names on the list is its screenshot capturing and annotating feature. It also comes with the built-in feature of converting screen recordings into GIFs.
---
7. Smash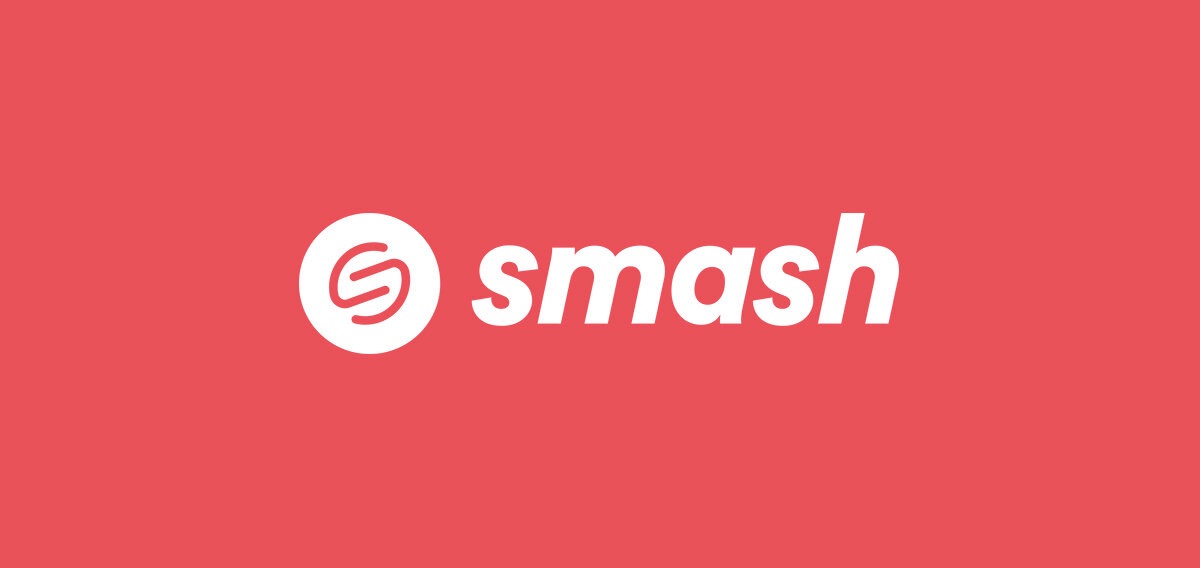 Smash is another simple but effective site for sharing large files for free. The best part about this platform is that you can share files without any size limit, even on its free plan, but with a catch. The shared file will only be available for 14 days. The receiver can also preview the file before downloading it to their device.
Smash also takes care of your privacy by offering password protection and real-time download tracking. If you want the shared files to be available for more than a year, you can go for the premium plan that costs $5/month. The premium plan will also unlock the feature of changing the background and logo of the download page.
---
8. Terashare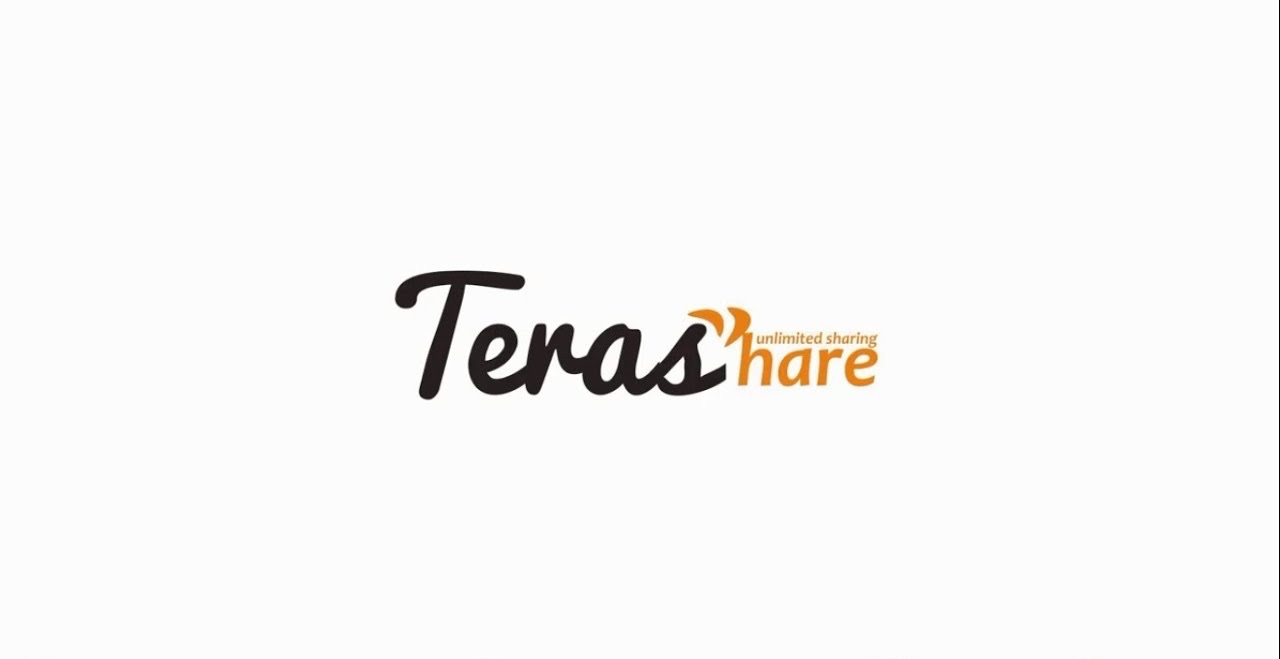 Working-wise, Terashare is almost similar to any other name mentioned in the list. But the thing that makes this platform unique from others is its BitTorrent technology. This technology ensures that the shared file gets directly transferred from your device to the recipients. There isn't any file size limit either.
Terashare is free to use platform; you just need to download and install a small client to get the work done. The only downside to this platform is that files with a size of more than 10 GB will not get downloaded when your computer is turned off. However, it's understandable, as this is how BitTorrent works.
---
9. MediaFire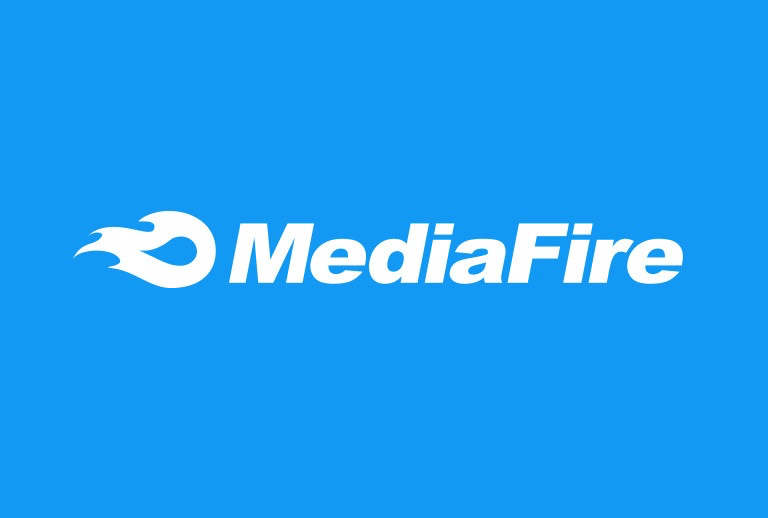 To conclude our list of the best sites for sharing large files for free, we have MediaFire. It is the platform you should be looking for if storage is your major concern. Although it only provides 10 GB of free storage, you can increase the amount to 50 GB by referring a friend to the platform.
On MediaFire, you can easily upload and share large files. To be precise, you can upload files of up to 4GB. Furthermore, MediaFire's official website takes care of all the uploading processes.
---
10. Box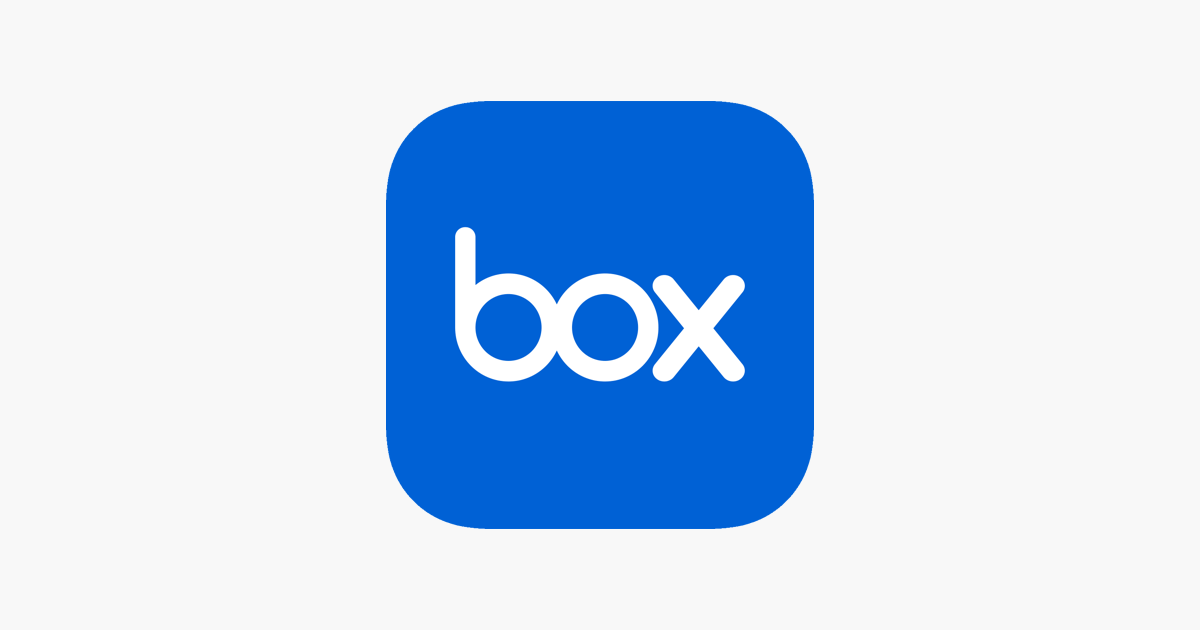 Nothing beats "Box" when it comes to hassle-free uploading and sending of files. Box allows you to share files without worrying about their size. It doesn't even ask you to compress your file. And above all, it doesn't matter whether the receiver has a Box account or not, they will receive the file shared via this platform.
The advanced security controls, intelligent threat-detection, and complete information governance make the platform the ideal choice for sharing files without worrying about the protection of your sensitive files. Box has integrations with more than 1,500 popular apps ever created.
---
Final Words
These are the best sites for sharing large files for free. Let us know which of the above-mentioned names you are going to use to get your work done.