DropBox is a go-to source for media sharing needs, whether it is office documents or entertainment files; Dropbox is well designed to hold them all. But recently, many issues regarding media playback arise consisting of videos not playing/loading on the Dropbox website. This issue is consistent with the Dropbox desktop client as well.
The main reason behind the media playback issues is solely server issues, but in many cases, this might be a local hardware issue as well. Users come up with different issues every day regarding videos not playing or loading on their Dropbox. And more importantly, everyone suggests different solutions, which makes it even more confusing. So what shall we do?
If you are going through the same situation and wondering how you could fix it, you should first know that there could be several reasons behind why you can't preview your videos on Dropbox. Today, we will discuss the most common reasons and also the solutions for each one for them.
Issue – Video Files Keeps Loading but Doesn't Play
One of the most common problems experienced by DropBox users. In this case, whenever you try to play the video, the loading wheel shows that your content is being loaded. However, after a couple of minutes, it ends up as a failure, and your video is not played on the screen.
10+ Ways to Fix Videos Not Playing on DropBox
The problem here doesn't seem to be much technical or an intense one. However, it is not as simple as it sounds like. This is because there are multiple reasons behind this one problem, and until you come up with the correct reason in your case, you cannot actually solve it. But in this article, we will explain each of the situations and their solution to make things easier for you. Let's get started.
Remove Browser Extension
If you are using extensions on your browser then it may block the video element to load. Browser extension scans the web page and checks if there is any action to perform by them. The extensions inject scripts or perform some actions that may block Dropbox to load the video due to the blocking of some critical elements.
If you have any extension that blocks/modifies scripts or codes, disable such extensions and check if the video play issue is fixed. To do so;
Type chrome://extensions in the URL omnibox.
Here click on the extension toggle to Turn OFF.
Once done restart the browser and check if the video is loading.
Clear Cache of the Browser
There might be certain faults in the Javascript of your browser and not actually a DropBox issue. Try clearing your browser cache, and if that doesn't help, check the video on a different browser.
The cache is a small data stored by the browser for each website you visit that helps the browser to save user info, load pages faster, and keep the identity safe if you log in to any site for security reasons. Cache build-up can cause some websites to not load properly. Simply clear the browser cache to fix the issue on DropBox.
A filled cache can block the page load. You can simply clear the chrome cache and see if the issue is fixed.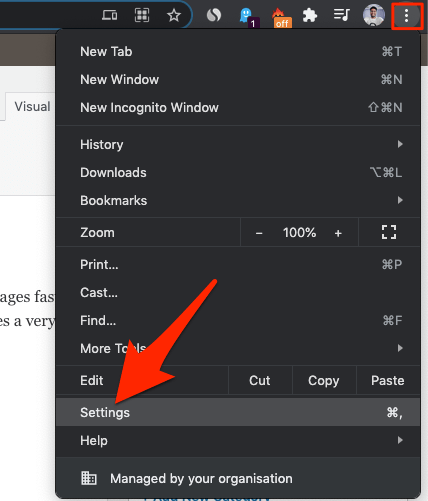 Now click on Privacy and Security of Sidebar Menu and click on the Clear browsing data option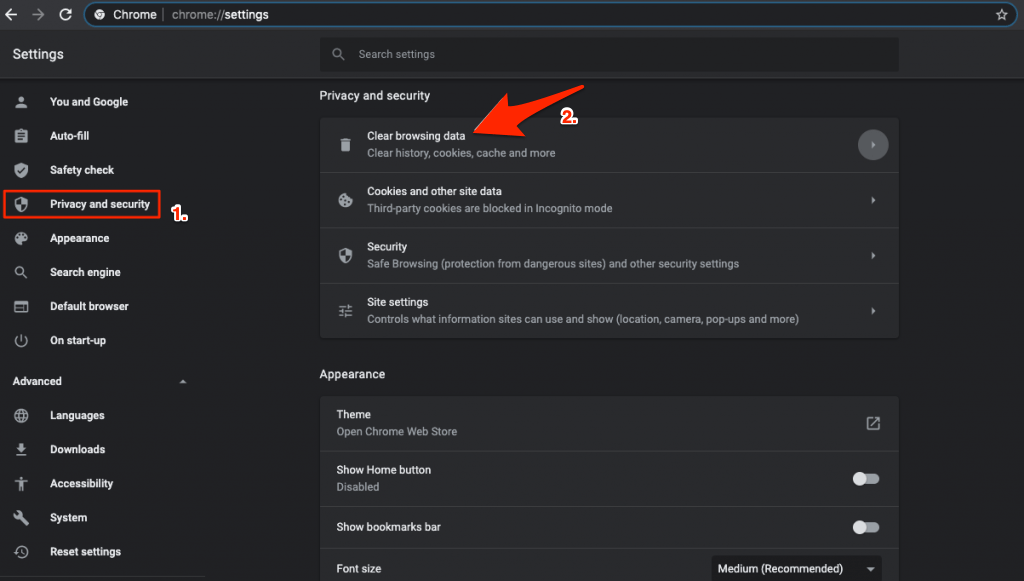 A dialog box will pop up, here select Cached Images and Files, and click Clear data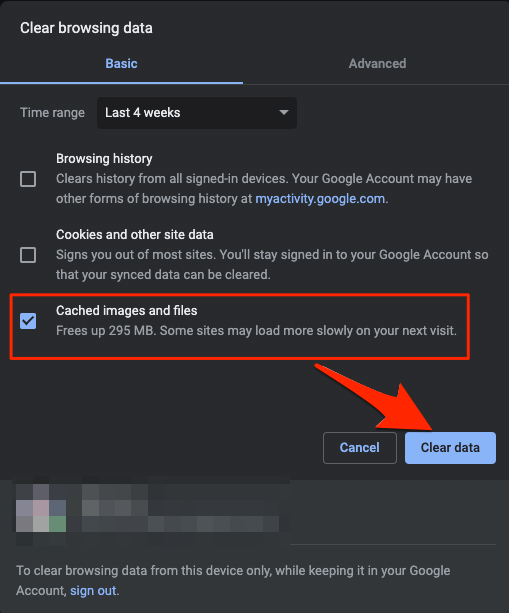 Now try to play the video and you will notice the issue is fixed.
Video Format Not Supported
Though Dropbox supports most of the video formats available on the web. But it does have some limitations, the Dropbox drive supports the following file formats to play directly in the Drive.
It is important to note that not all video types may work on all devices;
File type
Size limit
.3gp
50 GB
.3gpp
50 GB
.3gpp2
50 GB
.asf
50 GB
.avi
50 GB
.dv
50 GB
.m2t
50 GB
.m4v
50 GB
.mkv
50 GB
.mov
50 GB
.mp4
50 GB
.mpeg
50 GB
.mpg
50 GB
.mts
50 GB
.mxf

*Dropbox Professional, Business Advanced, Enterprise, and Education accounts only

50 GB
.ogv
50 GB
.rm
50 GB
.ts
50 GB
.vob
50 GB
.webm
50 GB
.wmv
50 GB
File is Too Large to Preview
By default, DropBox sets a certain limit to the files to be reviewed. If you encounter the 'This file is too big to preview' error, it seems like the particular video exceeds that very limit of DB. Dropbox can only preview video files of less than 50 GB, anything more than that, it will show no preview sign. In that case, the only option left is to download the file to your local storage and open it via a supported player, like VLC or Media Player Classic.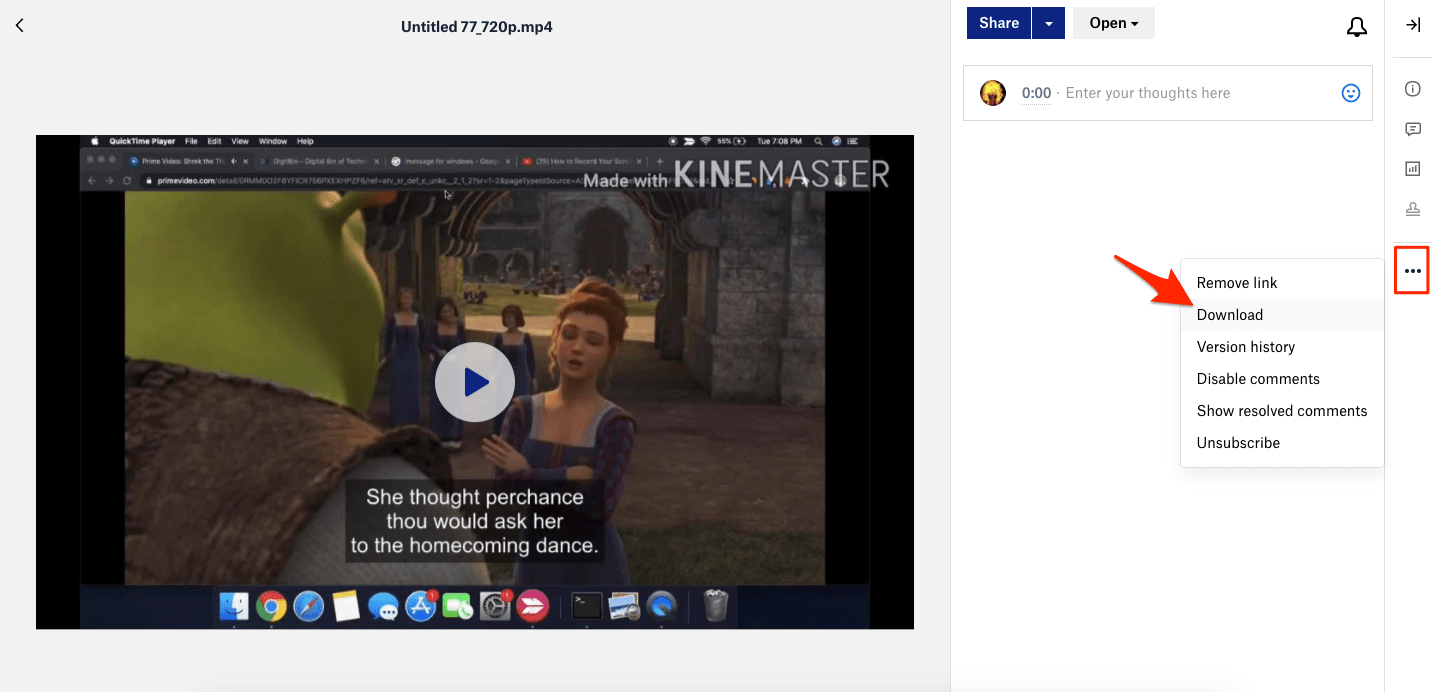 Also, the video player depends on the extension of the video file. Check your file extension and get a proper video player for it. The VLC media player is free software that supports the majority of video codecs, so try that out.
Video is Corrupted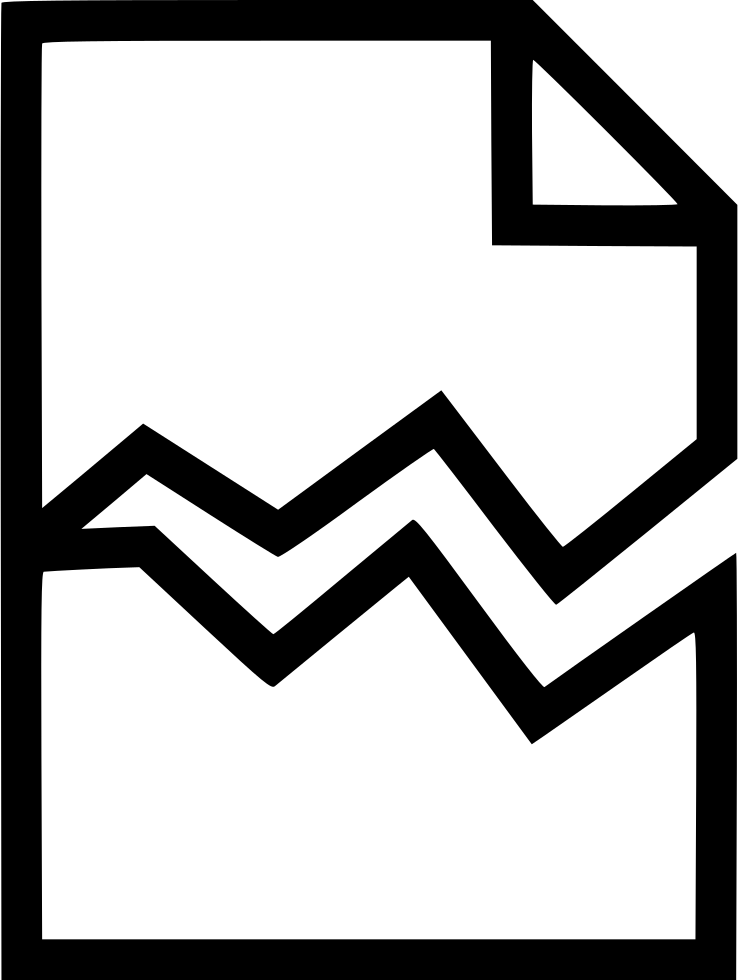 So, if the error ever hits you 'The file cannot be previewed'; there could be quite a large number of reasons behind this error. The first step is to check if the file has been corrupted or not. The video may be corrupted, if the video file is broken then it may not load, check if the video uploaded is not broken.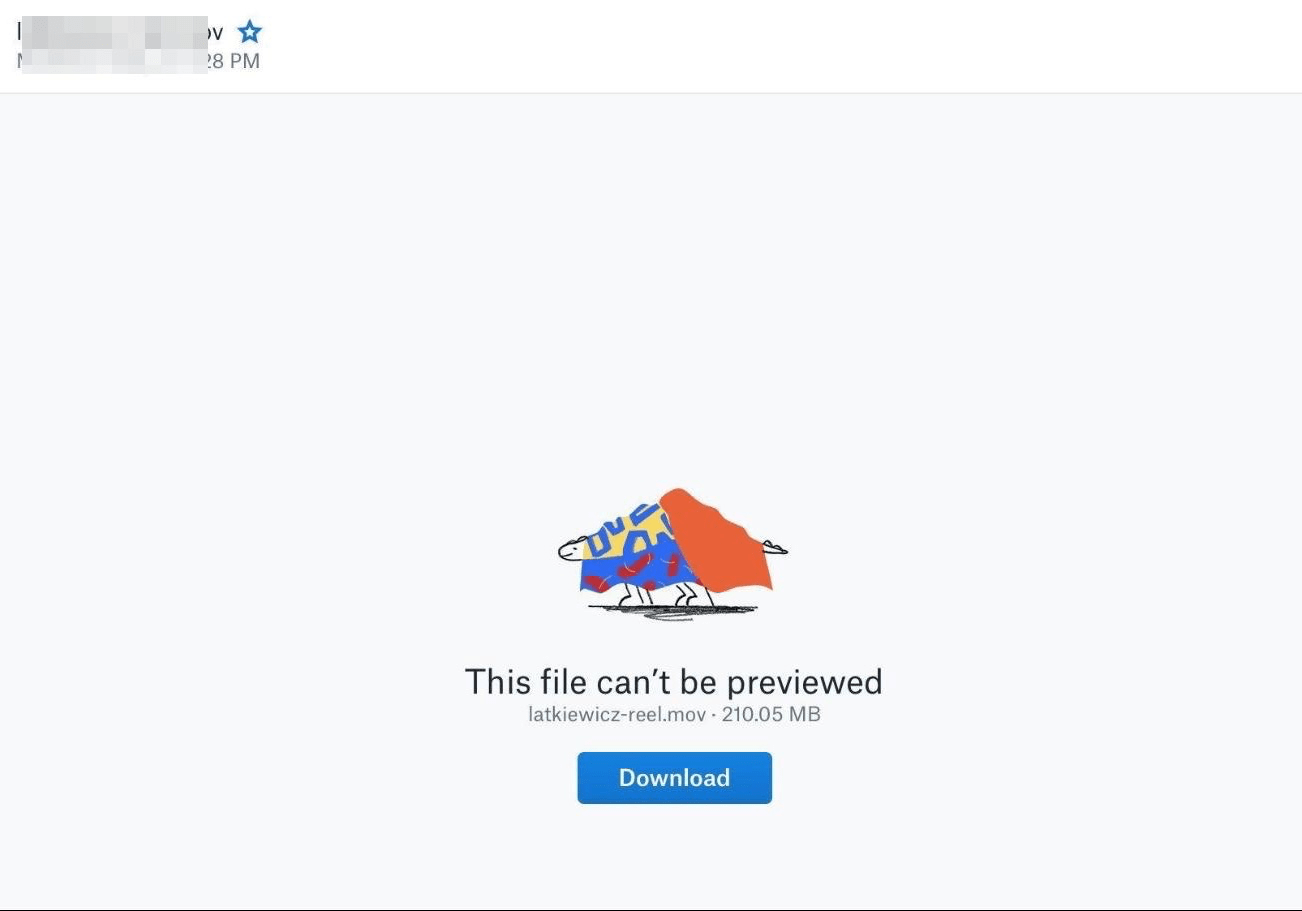 You can check it by playing it on some other desktop application or connected app on the web. If it is still not playable, it indicates the file must have been corrupted due to a certain reason. You should then check if it has a valid extension or not. If yes, you can download the video and play it on your computer with some other video player. However, if it has an invalid extension, it means your file is corrupted.
Update Browser
Google regularly updates the browser with security patches and performance. As the internet is growing, the web community regularly works to make browsing more secure.
As the browsers are becoming more secure, websites also change the way they are built. If you are using an older version of the browser and the site is updated to modern standards then it becomes difficult for the site to load. Therefore, it is important to update the browser. To update the browser;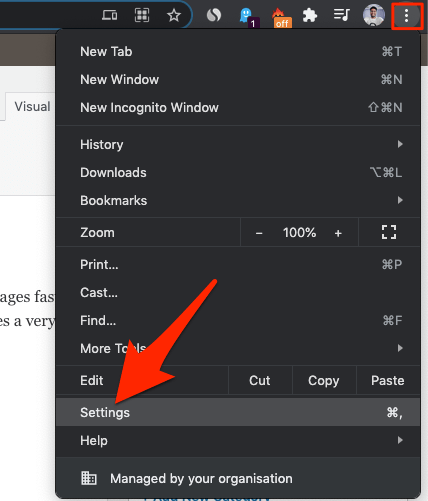 Here click on About Chrome from Sidebar Menu and update the browser.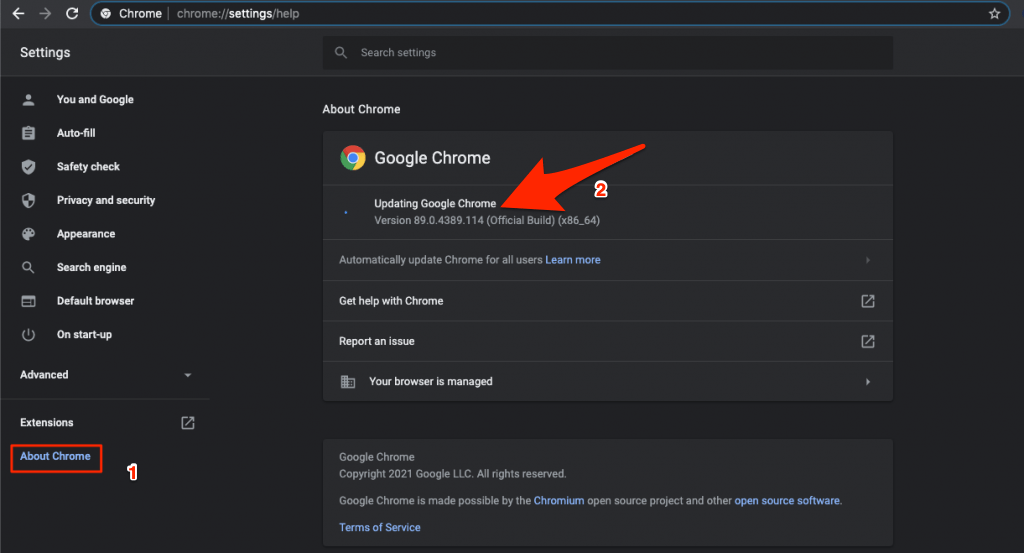 Files without Extensions Cannot Be Previewed
If you see this error, it means your video file is missing an extension name. The extension name is basically used to inform the computer system which application to use to open the particular file. And if the extension itself is missing, the device cannot interpret the file or play it.
However, by adding the extension name back to the file, you can easily solve this issue and avoid encountering similar errors in the future.
Video File Previews without Audio
Sometimes you might be able to play the video on DropBox, but it might preview without the audio. Such situations mostly happen when your video file contains multiple audio streams.
DropBox doesn't have support for multiple audio streams on video files. However, if you try playing a file with multiple audio, DropBox picks up the marked audio as default. In case no audio stream is marked as default, it will preview the highest bitrate system.
But on infrequent occasions, DropBox might play your videos with very poor or no audio at all. Well, to solve that, check if the video has a single or multiple audio stream. If it has multiple streams, mark your preferred one as the default, which must work out perfectly.
In this case, you cannot change the audio streams; you will have to download the video from DB to watch it on another preferable Video player of your choice which supports multiple audio streams.
Can't Find the Video file
In some cases, the shared link you receive for video or other media files does not have adequate permissions attached to them. So as a result, the end-users do not have permission to view the files and will be presented with a 404-not found error. So make sure to double-check the viewing permission of a file before sending it to your colleague or your friends.
Videos Not Playing on DropBox Mobile App
If you want to play an audio or video file on your DropBox mobile application, make sure about the following cases:
Check if you are connected to the internet or reliable Wi-Fi.
The DropBox mobile app requires a third-party application to play audio and video files. So, check if you have a proper application for the particular file format. If not, download one from the store, and you must be good to go.
In case you don't want to install a new application on your device, and you can instead change the file format to a DropBox supported one. By doing this, you can directly play your videos from DropBox itself.
If you are using an iOS device, then it will automatically convert the video file format to a DropBox playable one even without the need for a third-party player. Just make sure you are connected to the internet, and the rest of the things will be done automatically.
Stream Full Video on DropBox
This cannot actually be categorized as a problem or error with DropBox but a limitation by DB depending on the type of account you have. If you cannot stream the entire video on your DropBox account, it means the length of the video exceeds the maximum limit of your DB account.
There's no limit for you, but others that access the link will be limited to the first 15 minutes, an hour, or four hours, depending on your account type. Below are the details of the stream limits based on the different account types:
If you own a Basic Dropbox account, stream for a maximum of the first 15 minutes of any video.
For a DropBox Plus account owner, the maximum streaming time limit is 60 minutes.
A DropBox Business user can stream for about 4 hours continuously without any interruption.
Note that DropBox's default time limits regardless of any platform you are using (web or mobile application). So, if that's what is bounding you from streaming the whole video, download it to your local storage and watch independently.
Conclusion
With that, I hope I have covered most of the problems faced by DropBox users while playing any video on DropBox. The solutions to these problems are not actually that complicated, and you must solve them quite easily. However, if you are still having trouble identifying your issue or encountering a completely new problem/ error, feel free to comment below. We will try our best to come up with a quick fix for it.