The Google photos app for Android and iOS offer simple settings for easy use, but still, there are a few settings that people are looking for. Many users only want to upload media to Google Photos when connected to the Wi-Fi network, but they don't find the settings needed to perform the set operation.
If looking to upload photos and videos from your phone to Google Photos, only when connected to a Wi-Fi network. In this guide, I will show you simple settings that will allow you to make Google photos to backup only on Wi-Fi.
Steps to Backup Google Photos on WiFi Only for Android
Here are the Simple Steps to Set Google Photos to Backup on WiFi only for Android.
Step 1. Open the Google Photos app and tap on your profile icon.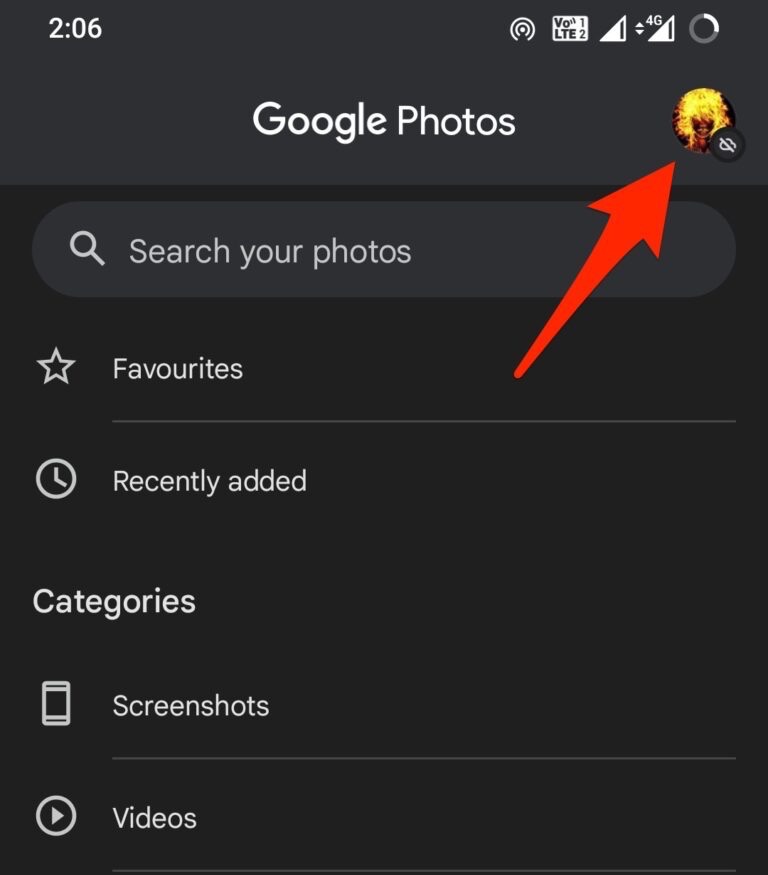 Step 2. Now, tap on the Photos settings option.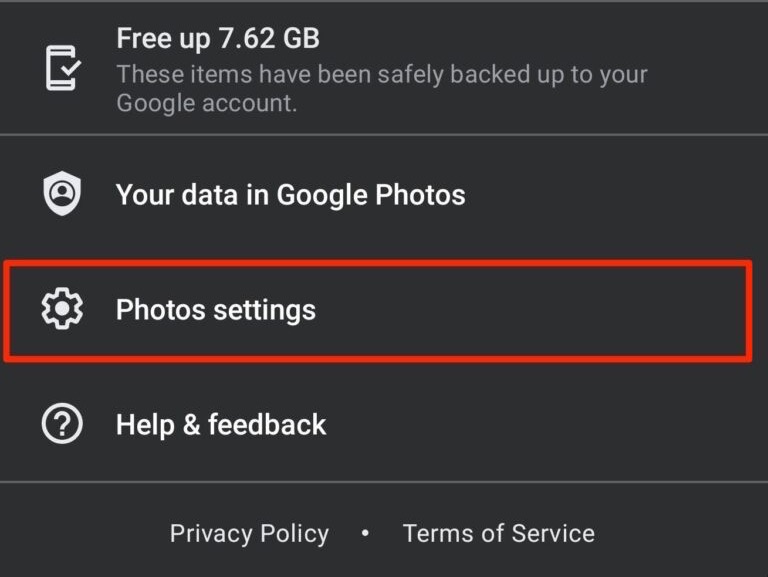 Step 3. The first option you will see would be Back up & sync; click it.

Step 4. Enable the toggle to turn ON the backup process.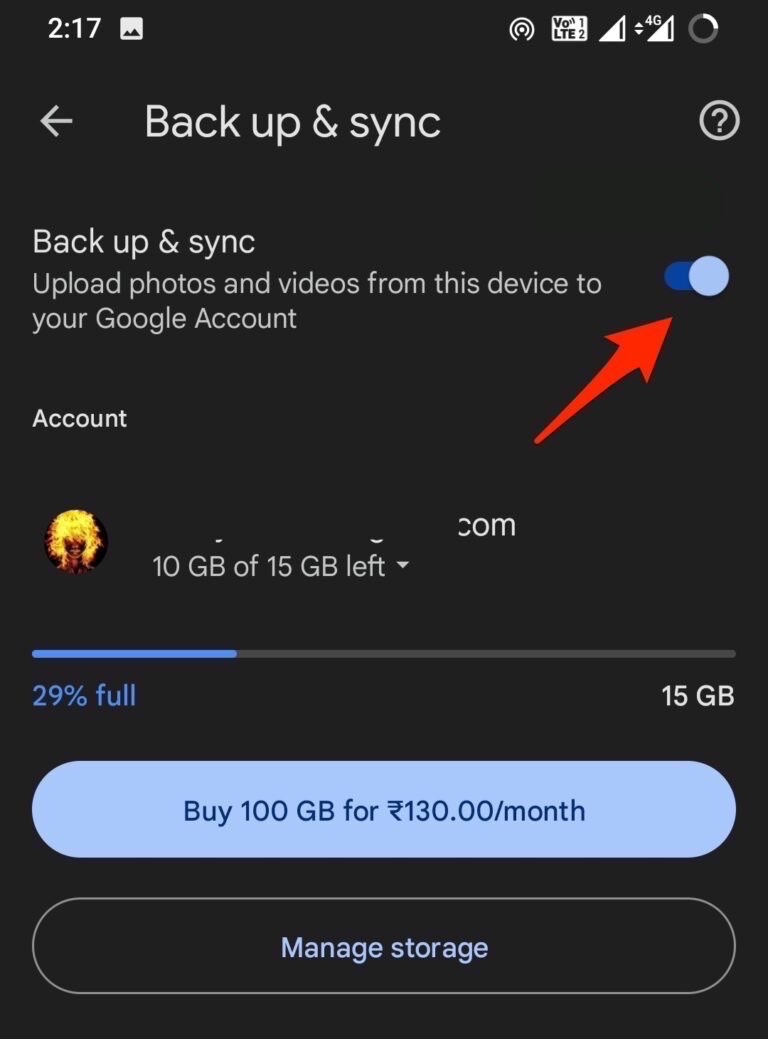 Once done, Google automatically uploads photos and videos over mobile data or Wi-Fi. But there are a few settings that you can set that will make media only upload when connected to a WiFi network; else, the photos will not upload to Google.
The Google Photos app offers an option to limit Mobile data usage; you can set the daily limit for photo uploading to Google Cloud. Here, set the option to No data; with this option, your mobile cellular data is not used for uploading files, and media will be backed up when you are connected to WiFi only.


---
Another method is when you Turn ON Google Photos Backup, you can Toggle Off use Mobile Data when there's no Wi-Fi. The backup will not work unless you are connected to WiFi.


Steps to Backup Google Photos on WiFi Only for iPhone
Enable the Backup and sync option on the Google Photos app for iPhone. You will find a few options below, turn off the toggle for using mobile data to back up photos and back up videos. The photos and videos will only be uploaded to Google when the device is connected to WiFi only.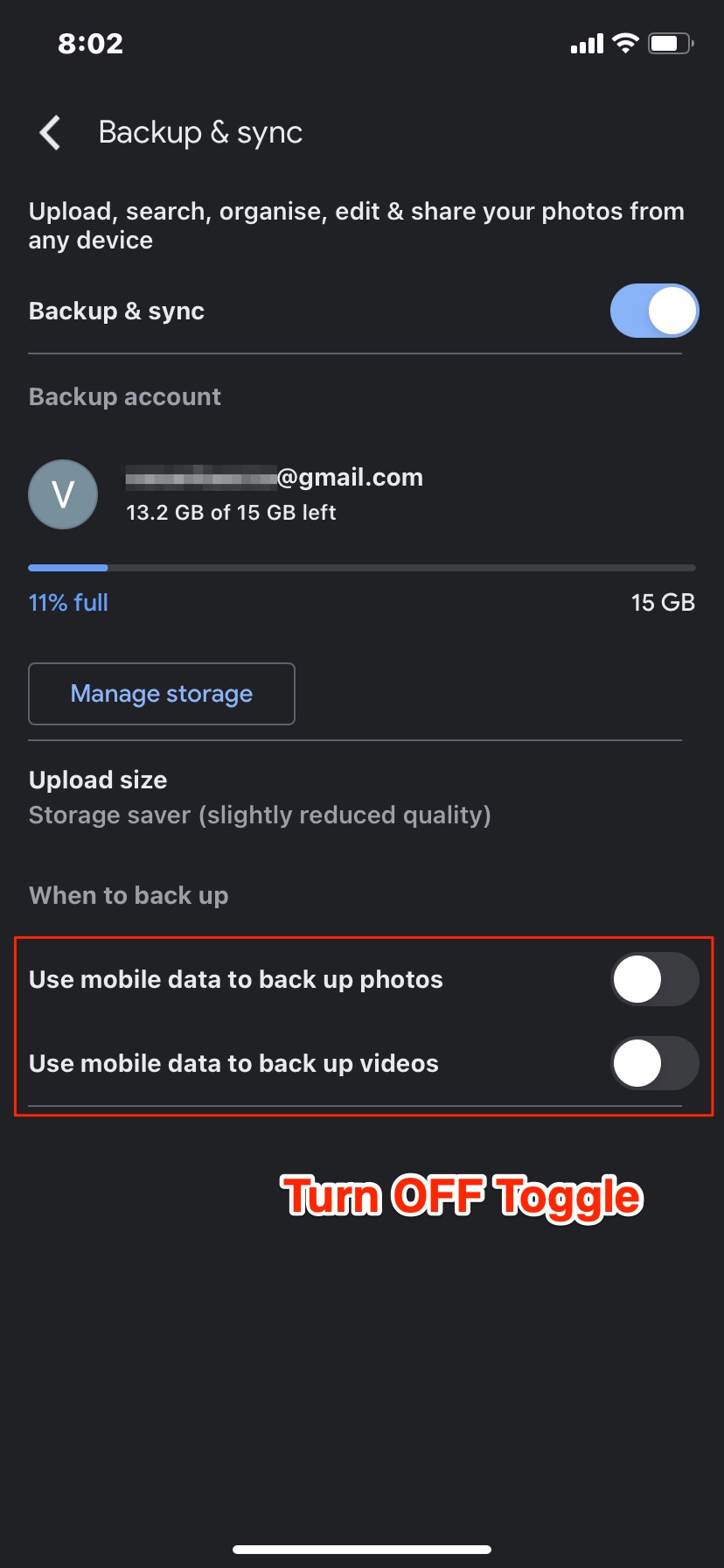 That's it; with this simple guide above, you can set Google Photos to backup only on Wi-Fi only for your Android and iPhone mobile. Please comment below; I would be more than happy to help you if you face any issues.