Can you really buy storage on iPhone? Technically, you cannot purchase additional iPhone storage. To free up some of the capacity on your iPhone, you can purchase additional iCloud storage, which you can use in addition to the onboard storage on your device. This can be very helpful if you often click many pictures and videos and use massive apps. In this guide, we will explain to you the process of buying iCloud storage for your iPhone.
Apple's cloud storage platform is called iCloud storage. Your data can be stored in the cloud and accessed from any of your Apple devices if you have iCloud storage. For instance, you can access photos you capture on your phone in the cloud from your Mac or vice versa. This can be very helpful as you will always have a backup copy of your data in the cloud, plus it helps to manage your iPhone storage easily.
iCloud Storage Plans for iPhone
Since iCloud is an additional service, there is a premium price tag attached to it. Every iPhone user does get 5 GB of free iCloud space, but if you wish to expand it, you can do so by purchasing additional storage credits.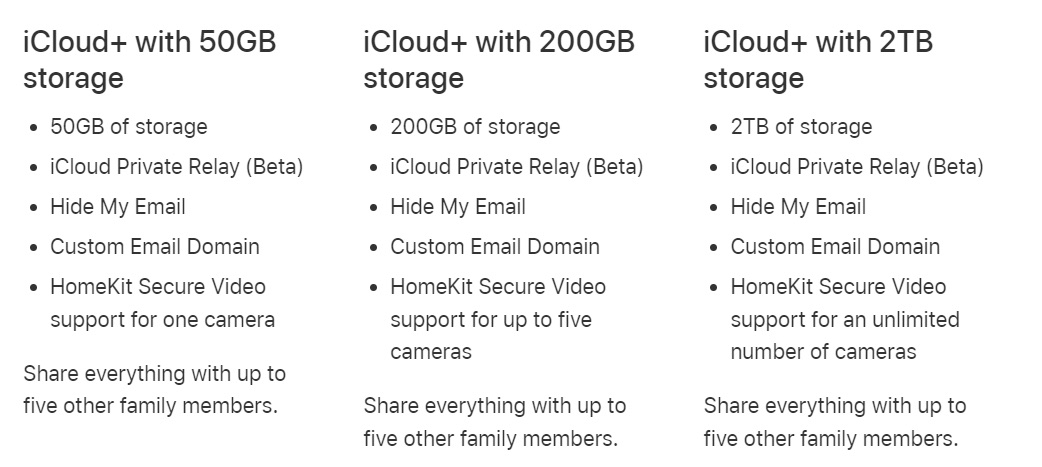 With iCloud+ Storage, you can choose the plan which suits your needs the most. In most cases, an additional 50GB works best for the majority of people. The pricing for plans is as follows:
50GB: for $0.99 per month
200GB: for $2.99 per month
2TB: for $9.99 per month
You can check the details pricing chart for your region or country here.
How to Buy Storage on iPhone?
While Apple does offer a small amount of free iCloud storage, most Apple customers can soon eat that up. You will need a wireless signal in order to access your material if it is stored on iCloud.
Open iPhone Settings and navigate to the Apple ID section.

Here click on iCloud and then the manage storage option.

Depending on the iOS version you're using, it can be Manage Storage on some devices.

Tap Change Storage Plan or Buy More Storage.

If you haven't upgraded your iCloud storage plan. If you have previously upgraded your storage but need to upgrade it again.

For the required quantity of storage, select the upgrade option. Keep in mind that you can upgrade or downgrade at any moment, but you risk losing some of your data if you choose a plan with less space than you need.
Once you've decided on a storage plan, you must either double-press the side button on your phone to confirm your payment or provide your credit card details when requested. Once you've agreed, your iCloud storage will begin to bill you each month unless you cancel it automatically.
Final Words
iCloud offers storage options of 50GB, 200GB, or 2TB. A 50GB storage plan may be sufficient for some users. But if you frequently shoot photos, download playlists to your phone, consume a lot of podcasts, or download videos, the 200GB or 2TB storage plans may be more appropriate for you.