Google Photos is a photo storage and sharing service offered by Google. The service offers 15 GB of free storage. You can upload, save or share images and videos using Google Photos. The service is available for Android, iPhone, iPad, Web, and can also be used as a PC Client for Windows and Mac.
If you have been mistakenly or knowingly deleted any Photos or Videos from Google Photos, there is a way to recover the photos from Trash Bin. Google Photos give 60 Days time period to restore deleted photos from Recycle Bin. Subsequent to that, it is difficult to recover the deleted photos and videos.
If you permanently deleted photos from Google Photos Trash Bin, then there is a way through which you can recover the photos or videos. You can also recover permanently deleted photos from the Google photos bin after 60 days. With the simple guide below you can restore deleted images and videos from Google Photos within a few minutes.
Types of Google Photos Media
It is important to know the kind of images and videos that are accessible on Google Photos
Photos & Videos Stored in Device – The Photos App for Mobile will scan the device SD and internal storage to look for photos and videos. You can view them, edit and even upload the media to Google Photos. The photos and videos can only be viewed on the Photos app unless you backup the media.
Photos & Videos Backed Up – If you have backed up Images and Videos to Google Photos, then it will be available for accessing across all the supported devices like Web and App. The media is uploaded to Google servers and you can access them on any other device using your Google Account.
There are Two Types of Photo Deletion
Case I. The Photos are Deleted from Google Photos Trash Bin but are not Backed Up. These are photos that were stored in the device storage and are permanently deleted.
Case II. Back-Up Photos are deleted from Trash Bin. These are media that are uploaded to Google Cloud and are permanently deleted from Cloud Storage.
We need to follow two separate procedures to get back photos and videos for Case I and Case II.
How to Recover Media Deleted from Google Photos Trash? (For Case I)
Now if you have deleted photos from your device storage using Photos App, then you can recover them using 3rd party recovery tool.
Using Android
You can use any Data Recovery App from Google Play Store. Just download the app, perform the scan. The app will show the list of photos and videos that can be recovered.
The only thing to know is, you can not ask for a particular file recovery, the apps will recover all the possible deleted media from your phone and you need to check for the intended image or video from the list.
---
Images Below are for Demonstration Only



---
Using PC
There are a number of 3rd party data recovery tools available for Windows and Mac PC. Download any good tool for your PC. Just connect your Android or iOS device with the Computer PC using a USB Cable. Follow on-screen instruction and you can perform a data recovery operation to get back permanently delete media from your Mobile.
---
Guide Below is for Demonstration Only
Install and open the recovery app on PC, connect your Android or iPhone to PC using a USB Cable and confirm the connection.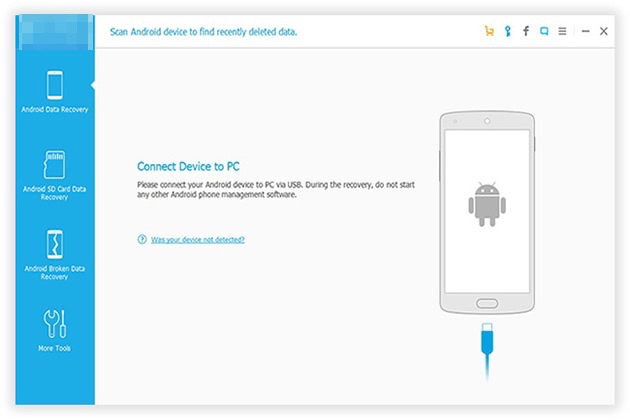 You will be given the option to recover types of files; images, docs, videos, contacts, and more.
Select the options and click Scan, within few minutes you will see all the recovered files.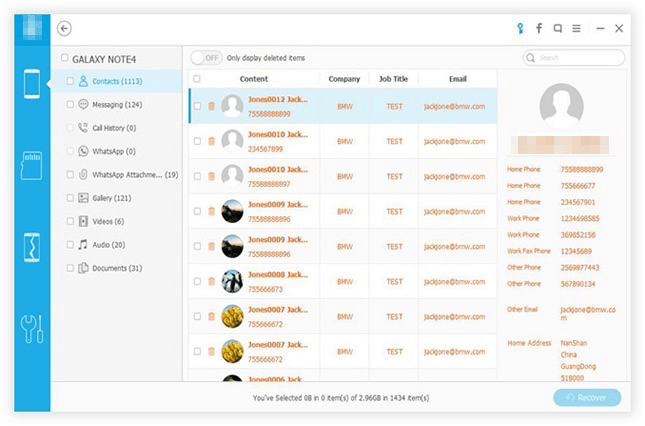 ---
How to Restore Backup Photos Deleted in Trash? (For Case II)
If you have deleted photos and videos stored on Google Photos Cloud, then you need to contact the Google Drive Support Team, they will help you recover deleted media within few minutes.
Important Things to Know Before Moving Forward
The recovery tool (used by Google Specialist) can only restore recently permanently deleted files.

There's a chance that your older files would still be recovered.

But it cannot be guaranteed, the photos or videos will surely be recovered.

The tool can help recover photos deleted from the trash bin after 60 days.

You cannot choose which file to be recovered as the tool will try to recover all deleted files in your Drive that can still be recovered.

Due to Google's privacy rule, the Googl

e Drive Specialist cannot see details of your deleted files in Drive, so your data is safe.
Steps to Restore Backed-Up Google Photos Deleted from Bin
Here is a Simple Guide to Get Back your Photos and Videos Deleted from Bin on Google Photos, Read the Blog Carefully
Go to Find or recover a file Google Support Page.

Scroll down and click on Sign in under Need more help?


Here login in with the Google Account for which you wish to recover the photos.
If you are already signed in make sure you select the correct Google Account from the account list.

Once signed in you will see two options; Ask the Help Community and Contact Us
Click on Contact Us.


Fill in the details.
First, tell Google that you wish to restore the photos and click Next Step.

Confirm your issue.

Scroll down and click the Next step.

Here you will be given two options Email and Chat Support.
Click on Chat support.

Confirm your Email Address and other details and click Submit.

A small chat box will open at the right bottom corner.

A Google Drive Specialist will be available within a few minutes.
Tell him/her about your issues and he will ask you for some details.
He/She will confirm your email and type of document.


The support will also give you some details regarding the recovery.


Once you confirm the recovery, it will take a few minutes to recover the photos.


You can check the photos will be back in your Google Photos account.

Conclusion
With the simple tip, you can contact Google Drive Support over chat and ask them to restore all the photos deleted from Trash Bin.