Google Photos is one of the best apps introduced by Google. As we now know, Google Photos is a photo backup and storage service provided by Google. Though the aim of this platform is to provide users with free storage space both for photos and videos, Besides, it can systematize photos and videos to organize them in a rational way, which is still very popular with users.
The Photos app has an easy-to-use interface and constantly backs up all of your photos and videos for free. That may sound fine, and the Photos app generally runs smoothly, but not in every case, as the Photos app continues to crash randomly for some of the users using it on iPhone.
Google Photos keep Crashing, Need Help…!!
Can somebody help me find a solution to the Google Photos app's constant crashing problem? "I am experiencing severe crashes of the Google Photos app and just crashes whenever I open the app. Why is my Google Photos not working?"
It has been observed that many Users are facing the "Google Photos keeps crashing" issue frequently that resists them from using this app normally. What do we do, and how do we Fix Google Photos Keep Crashing on iPhone? Do not worry, as we will discuss and cover everything to rectify this issue in this article.
Fix 1: Restart Your Device
Restart your Device before you start the complicated troubleshooting techniques, as minor glitches or errors can often be fixed by restarting your device.
Fix 2: Check for Latest Updates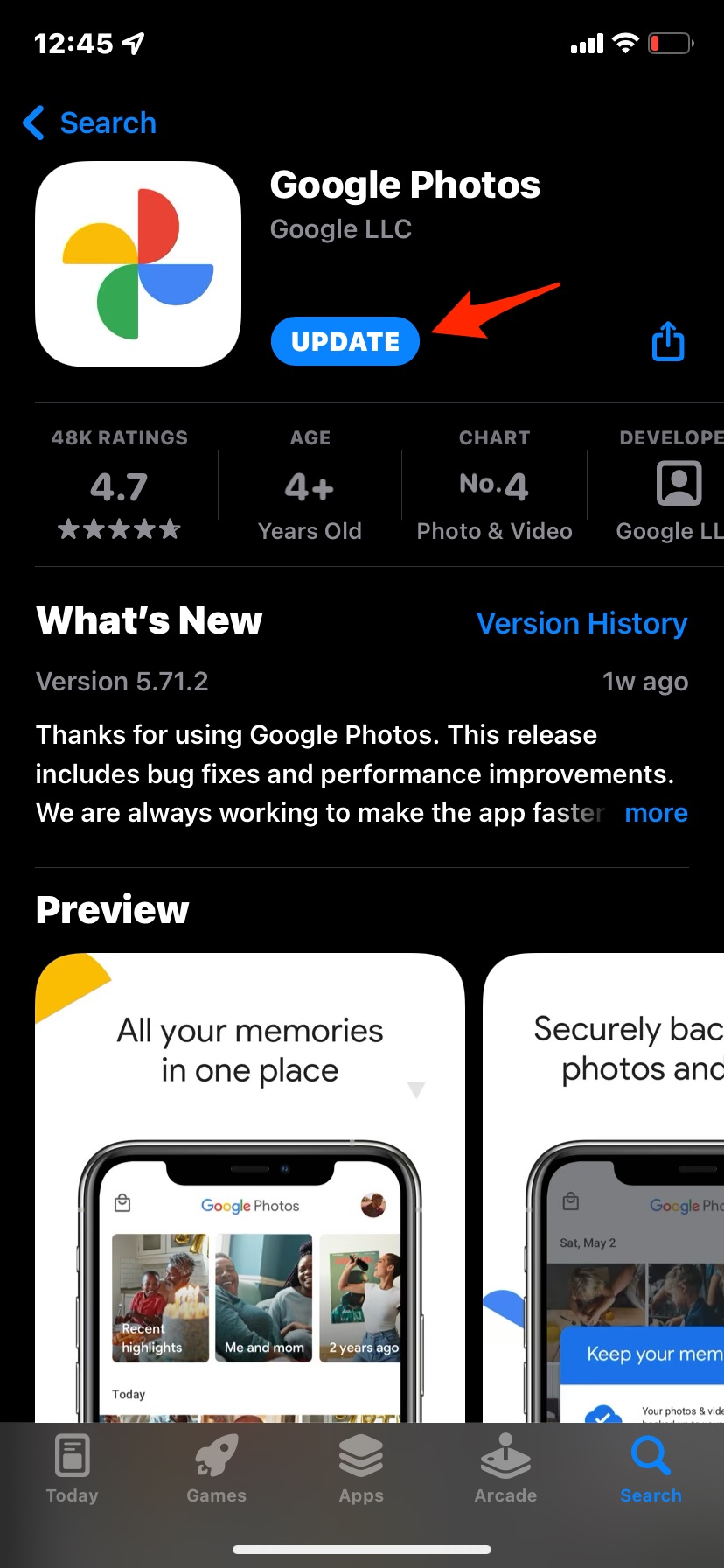 Check and be sure to use the latest version of Google Photos. Note that it does not download from the Apple App store. The updated app brings bug fixes and security patches that may be needed to solve the problem that may have been causing an interruption with the app.


I also recommend you check for or iPhone update. If an iOS update is available for your device, install the latest version to solve any issue with the phone that may have system constrictions causing the crash.
Fix 3: Reset Network Settings
Try and reset your Network Settings if your Google Photos Keeps Crashing on your iPhone. Resetting Network can fix network issues related to your devices' wireless networks. Below are the steps to reset settings:
Open the Settings app.
Then go to General and tap on it.

Now, tap on Transfer or Reset iPhone.

Tap on Reset.
Next, tap on Reset Network Settings from the menu.

Now you will have to confirm and enter your passcode to finish the reset.
Your iPhone's network reset has now been successfully set. Check to see if the problem has been resolved by restarting your device.
Fix 4: Check Google Photos Server
Apps like Google photos undergo routine server maintenance from time to time to maintain the growing user base. Users may be unable to use the app during this time until the maintenance is completed. To know the same, you should check online to see if other users report the same issue or not. If the majority of users face the same issue, then the app may be down for everyone.
Fix 5: Enable Background App Refresh
Background App Refresh is a feature that allows apps to update their content over the internet, even while you're not using them. The apps like Photos that need internet in the background require the option to be enabled. This feature will update the Photos with fresh media and sync the new uploads to Drive.
Go to General → BA Refresh → Turn On Google Photos Toggle
Fix 6: Check the Internet Connection
Google photos would need a stable internet connection to work efficiently. Maybe your internet connection is low. Just to be sure, perform a speed test to check if your internet connection is stable. If that is the case, switch to mobile data if you are connected to your Wi-Fi and vice versa.
Fix 7:  Uninstall and Re-install the Google Photos app
Lastly, if nothing seems to work and none of the above-mentioned troubleshooting techniques help you, then the last thing you can try is to simply reinstall the app. Many a time, the problem resides within the app's core file, which may not be possible to be fixed manually. So reinstall the Google photos app from the Apple Store and see if this issue is fixed or not.
Final Takeaways
We hope that this article about how to fix Google Photos Keeps crashing on iPhone has helped you resolve this issue. Try each of the troubleshooting methods that are mentioned above and see which option helps you fix this issue. We have tried to convey to you the best possible option hoping it will help you resolve it