The Apple Photos app on iPhone offers a feature to back up the photos and videos to iCloud but the drawback here is all the photos and videos are uploaded to iCloud account and you are not given any option to upload any specific files. But Google photos app for iPhone offers you to manually upload photos or you can even upload selected photos to Google.
If you are looking to upload only certain photos to Google photos account from your iPhone then in this blog I will show you a simple process on how to backup only selected photos to Google Cloud.
How to Enable Backup and Sync?
You need to first enable the backup and sync option on the Google Photos app for iPhone.
Open the Photos app, click on the profile icon, and tap on Photos Settings. Click on Backup and Sync and make sure it is enabled.



---
You can also manually back up the photos and videos to Google, just long-press the photos and click on the Back up button.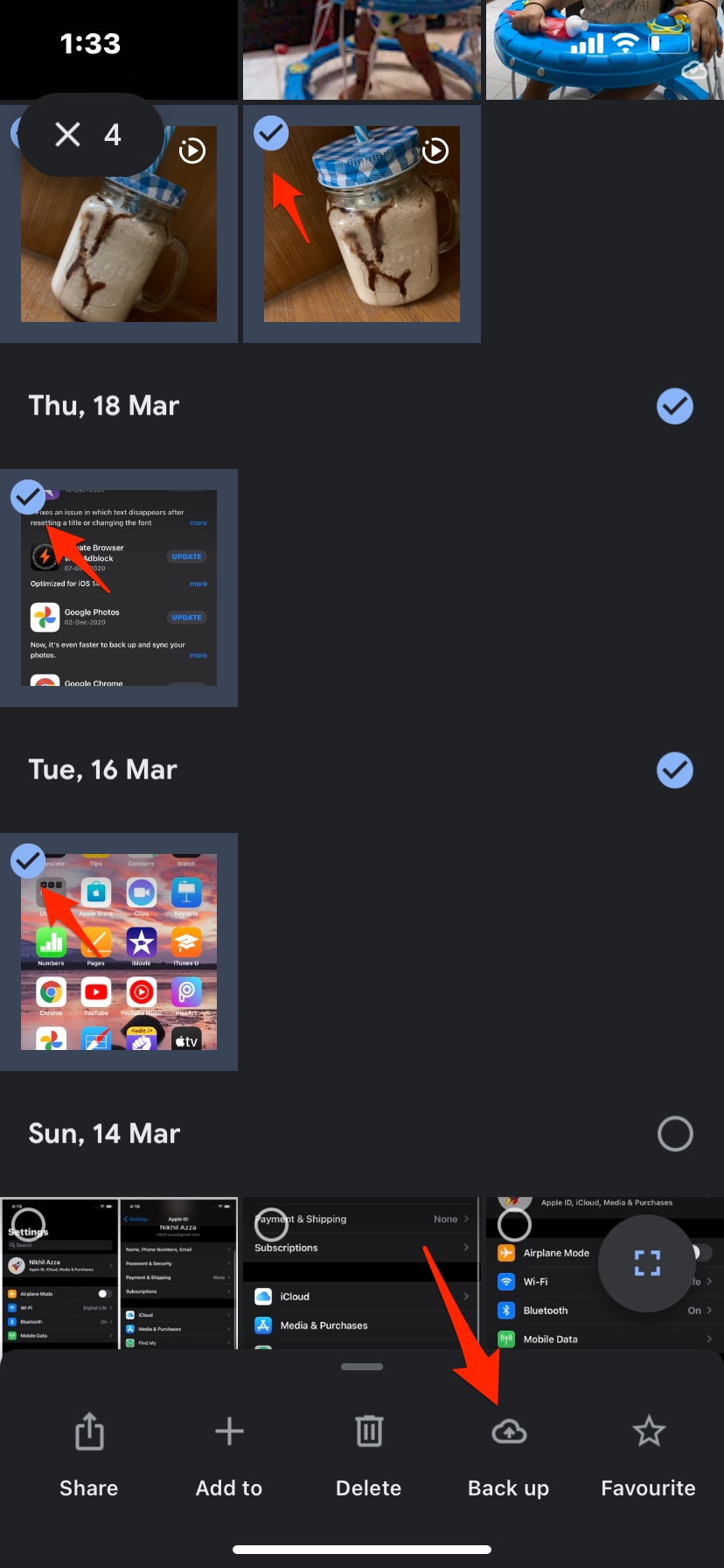 Steps to Set Selected Photos to Upload to Google Photos on iOS
You have to make necessary settings on iPhone to upload only selected photos;
Open Google Photos on iPhone Settings.

Click on Photos under allow Google Photos to Access.

Click on Selected Photos.

Click on Edit Selected Photos.
Select the photos and videos that you want to upload to Google Photos and hit Done.

That's it the selected photos and videos will be uploaded to Google Photos.