Google dogs is a word processing and document collaboration tool offered by Google as a part of the Google Drive suite. Google Docs supports downloading the file in PDF, EPUB, HTML Zip, Docx, and other popular formats. One thing that Google Docs lag while you export the document is it does not offer you the option to export only specific pages from your document.
If the document is long and you only want to export specific pages from the Google docs document,,, you can use these couple of workaround methods available. You can export the document in PDF and convert the PDF into doc text for further editing if required.
Export Specific Pages from Google Document
You can use the browser shortcut key to open the print box for the document and then download the specific pages as a pdf file; here's how you can do it.
Open the Google Docs Document.
Click on Ctrl+P on Windows or command ⌘ +P on Mac to open the document printing box.
Here click select Customized next to Pages.

Enter the page number that you want to download.
Press Save.

Done! The Google Docs file will be downloaded as a PDF with only selected pages.
The only drawback here is that the page format may be distorted in some cases, and if you added any hyperlinks, they will be missed from the exported PDF.
Extract Selected Pages from PDF
If you print the document as PDF, the links and formats may be distorted; you can download the Google Docs as PDF with the default export option and then extract the required pages.
Download the Google Docs as PDF and extract the pages using an online tool like SmallPDF.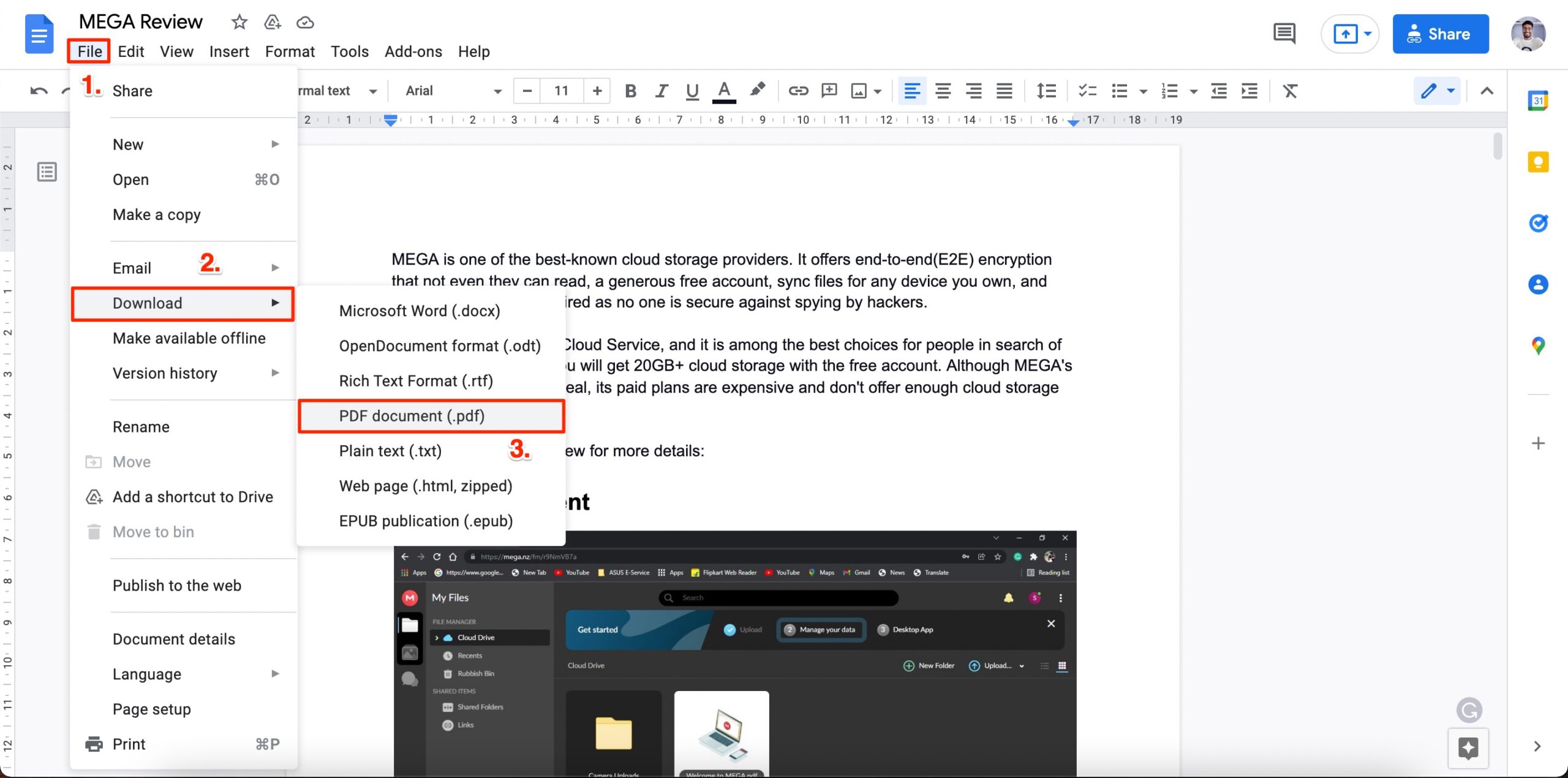 Open the downloaded PDF file in SmallPDF to split the pages and download the selected pages.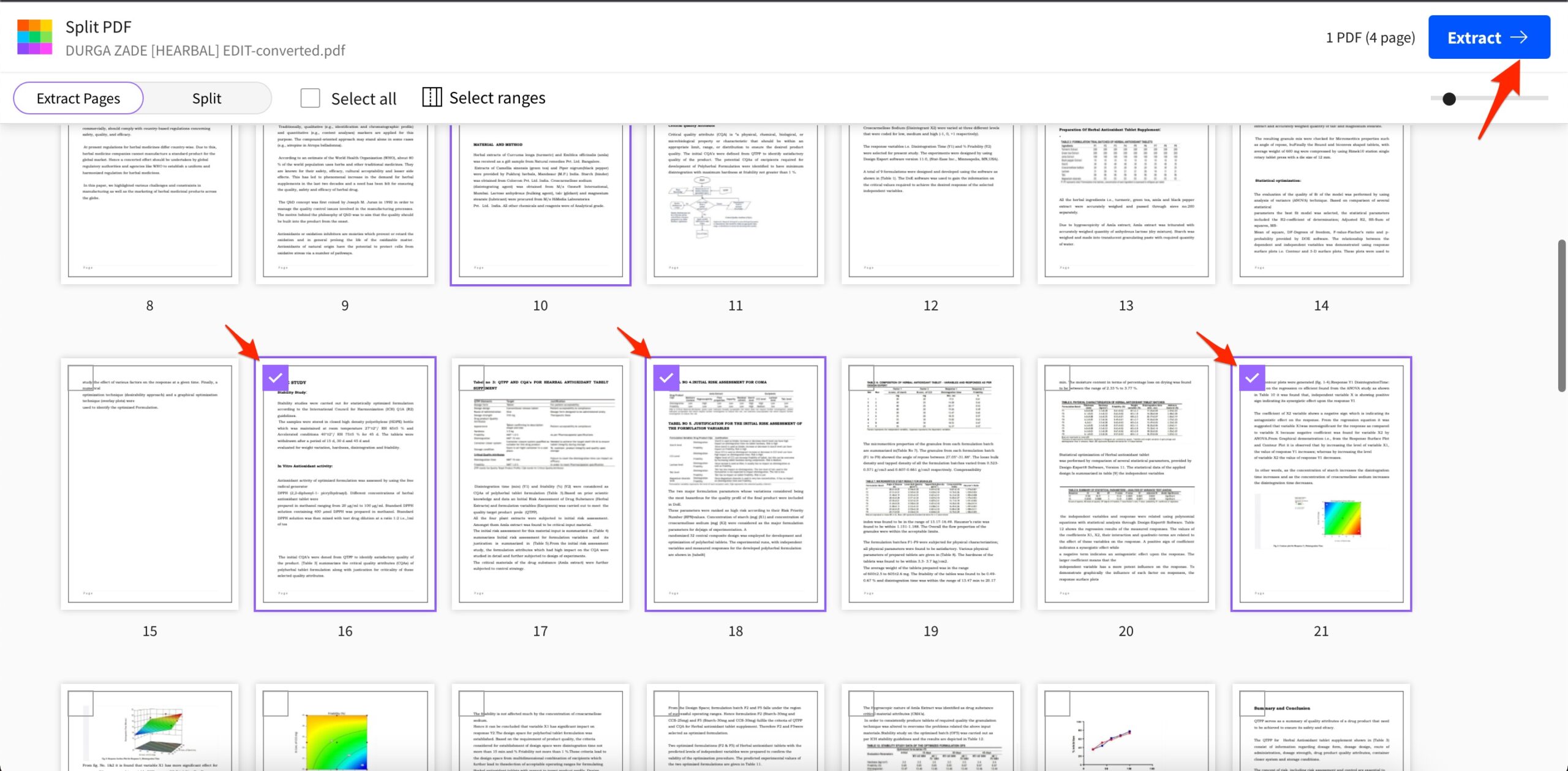 You can even convert the PDF back to Docx and upload the file to Drive for further editing the document in Google Docs.