We upload a video in a specific format and resolution in Google Drive. But Google Drive transcodes the video to ensure the playback works across various network conditions and devices, just as it does in YouTube. But in some cases, Google cannot process the video.
'Unable to Process this video' is the error that the users are greeted when they try to preview a video on Google Drive. The inability to process the video by Google servers may be one of the points listed below.
Google Drive limits video resolution to 1920×1080. If you have uploaded a higher-resolution video, it will not be processed.
Video file format is not supported.
The video file is corrupt.
The size of the video file is enormous.
There are some server issues with Google Drive.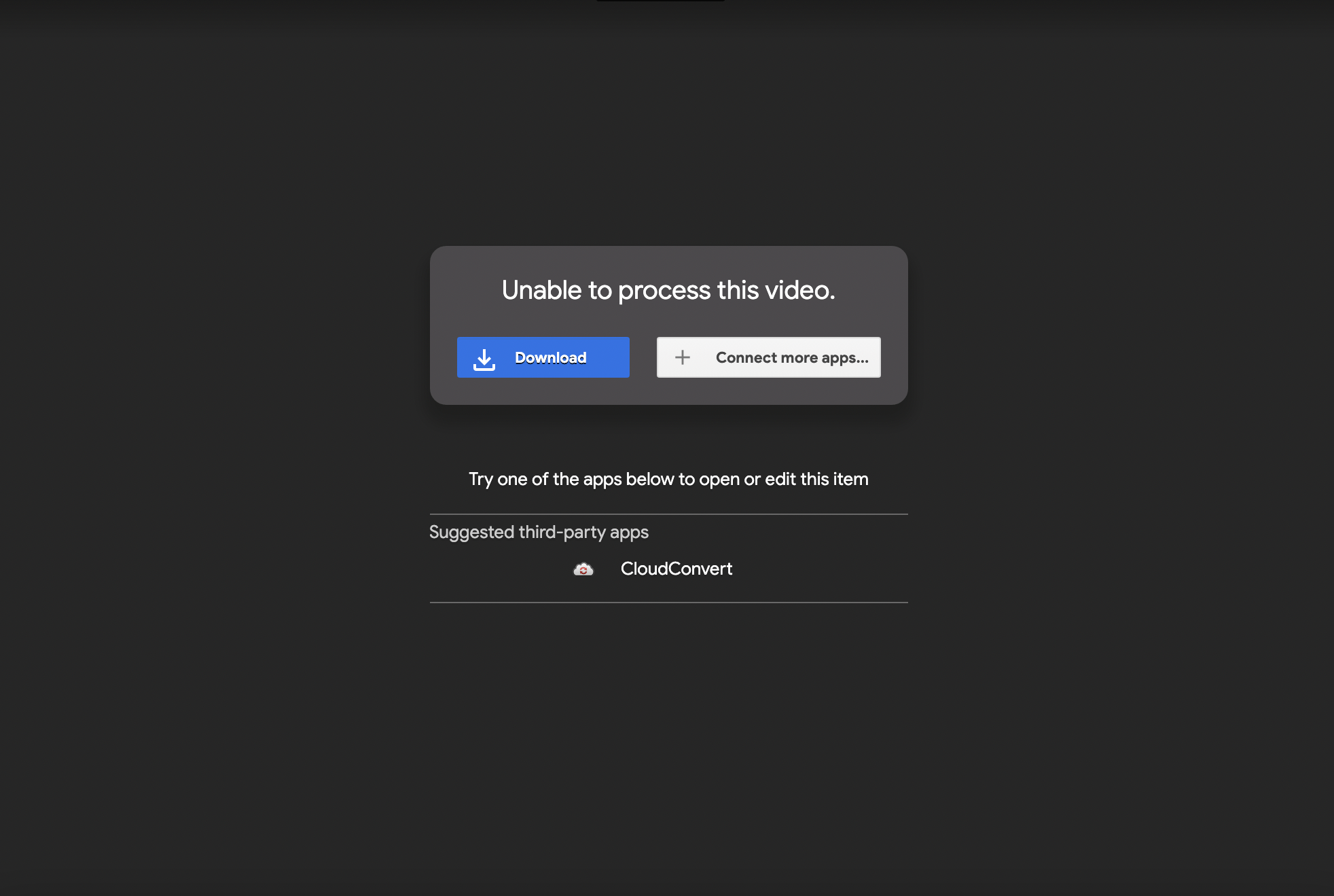 It is important to note that there is another message that users are shown when they are not able to preview the video; it is We're processing this video. Please check back later. Here Google servers are still processing the video, and it may take a few minutes for processing to complete; while unable to process the video, it will not process the file.
You can download the video and play it using any media player, the video will work fine
1. Change Format and Upload the Video
If Google Drive does not support the video file format, it is good to convert it to a different format and upload it to Drive. The file will be processed, and you can preview the video without any error. Below are the video file format supported by GDrive.
WebM files (Vp8 video codec; Vorbis Audio codec)
MPEG4, 3GPP, and MOV files (h264 and MPEG4 video codecs; AAC audio codec)
AVI (MJPEG video codec; PCM audio)
MPEG-PS (MPEG2 video codec; MP2 audio)
WMV
FLV (Adobe – FLV1 video codec, MP3 audio)
MTS
OGG
2. Directly Play the Video in VLC Player
Though Drive cannot process the video, you can still play the file on a video player like VLC. Though there is no direct method to stream the drive videos on VLC for PC still, you can use Google Drive API to play the videos on the media player.
3. Play Video with Connected Apps
If the video is processing in Google Drive, then you can connect a 3rd party app with the drive and play the video on their player. This option is very handy can help you play unsupported videos without any complex process.
To open the video in 3rd party player, you need to Connect Apps with Google Drive. To do so;
Open the video preview and click on Open with.
Here click on Connect More Apps.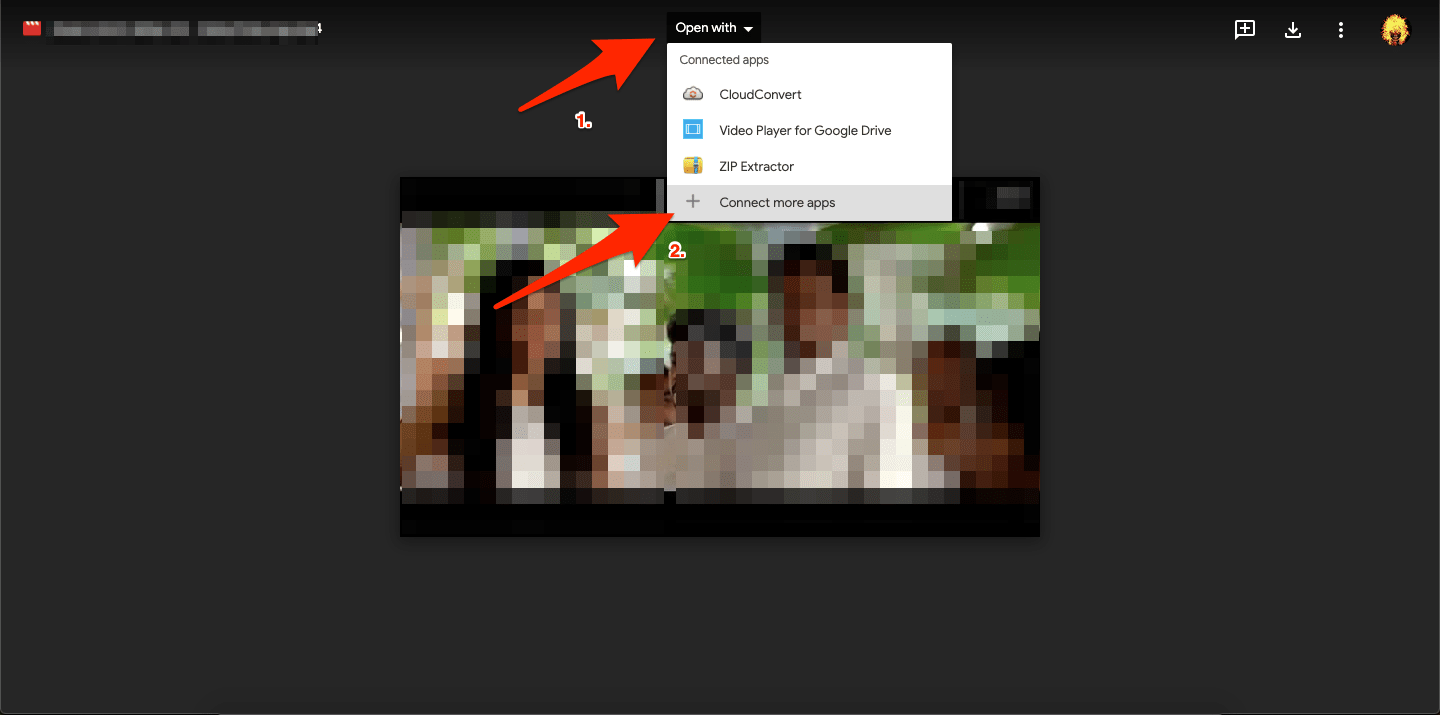 A Google Workspace Marketplace Store will open.
Here search for Video Player and click on the Install button, and grant permissions.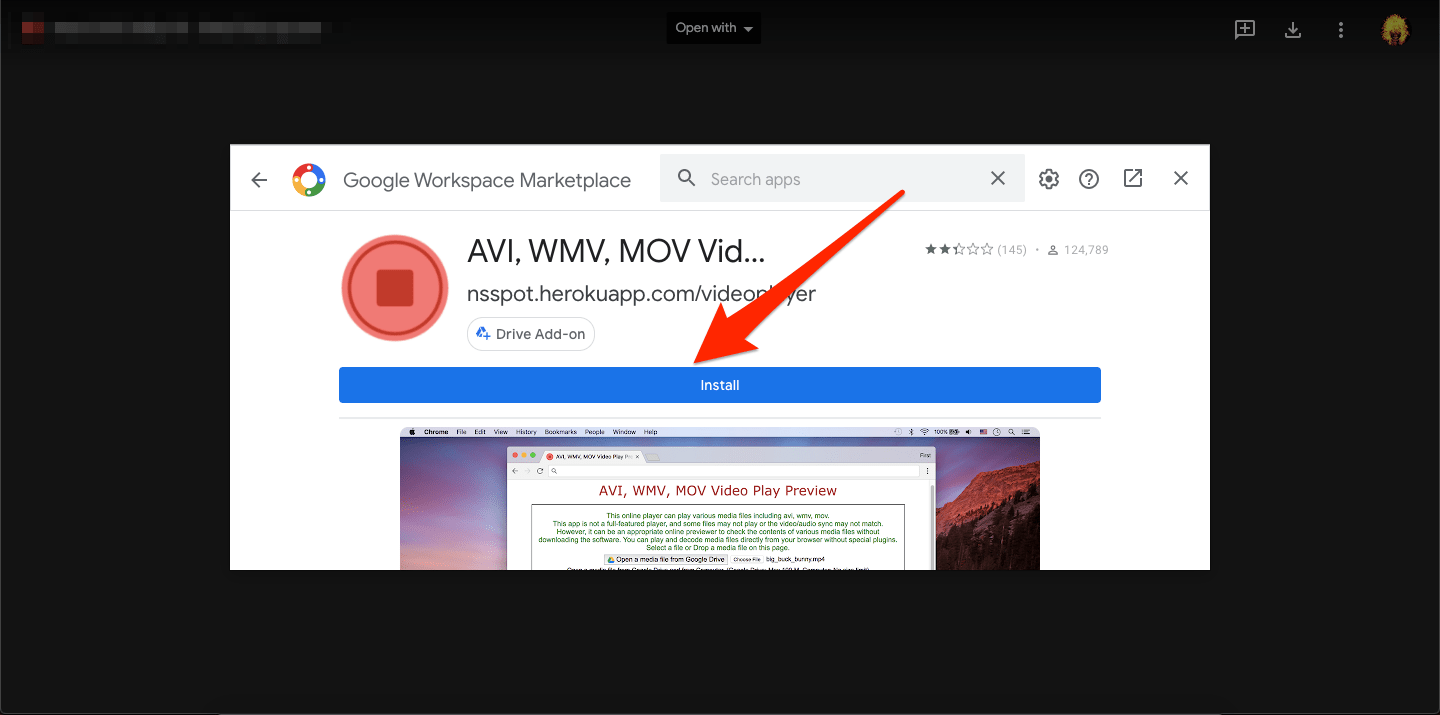 Grant Google Account Permissions and Allow the Account Access.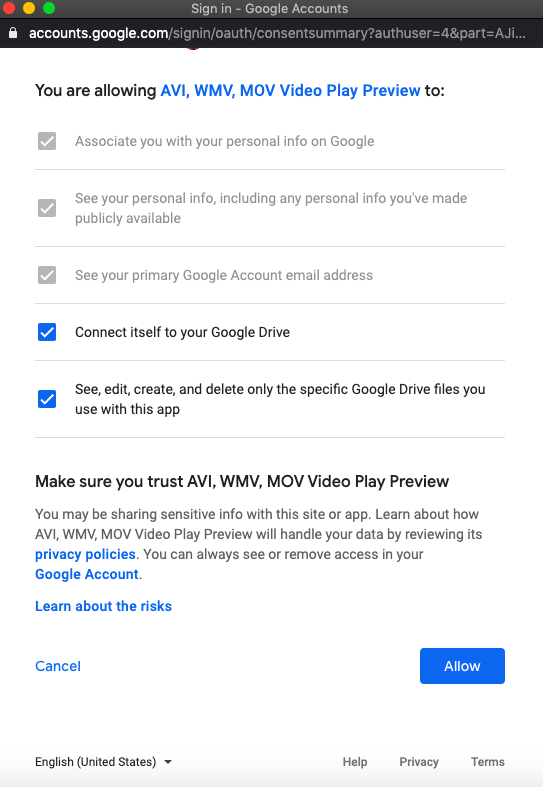 Once App is connected, again open Video Preview and click on Open with and select the Video Player app.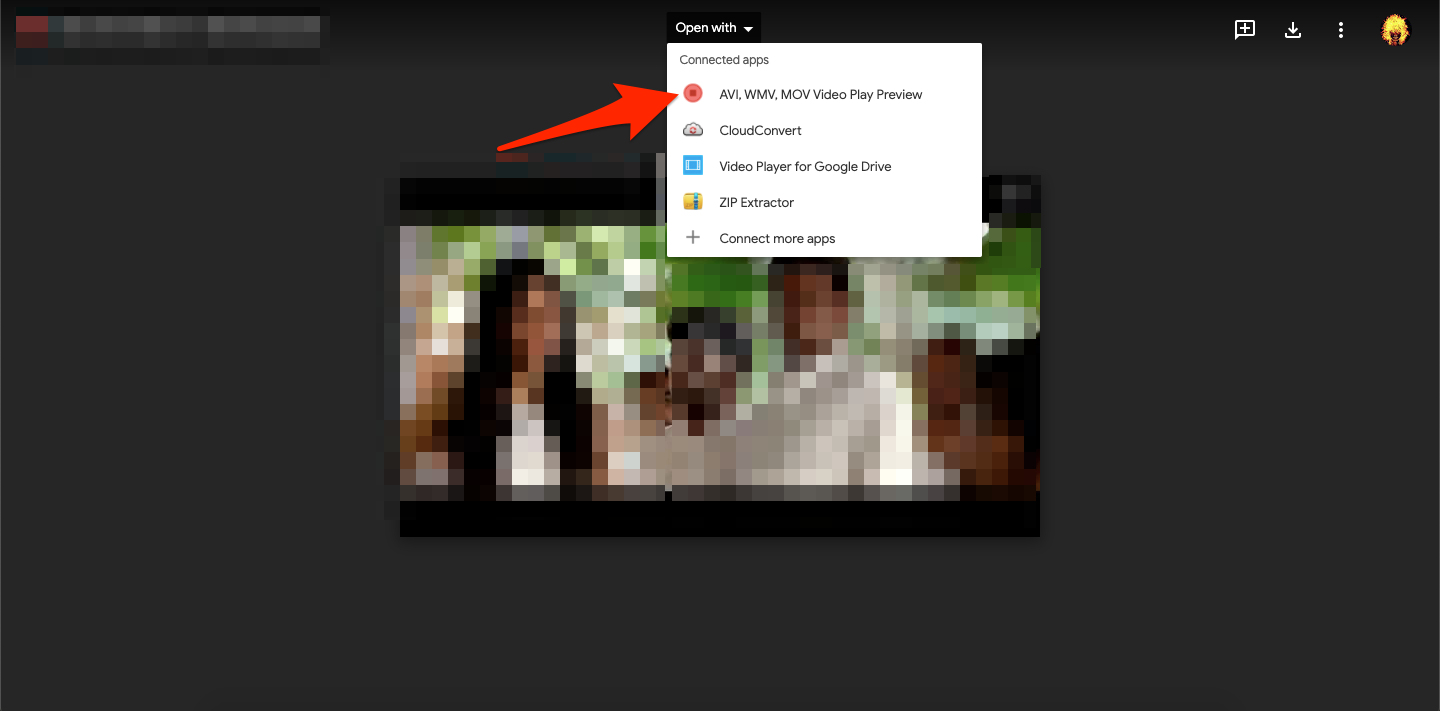 A new window will open; now log in with your Google Account and Grant the Drive access.
Done! The video will start previewing within a few seconds.
That's it with these three methods listed above, you can access the video that is not able to process the Google Drive video.