#Google Drive is the best cloud storage and file hosting platform available. People use Google Drive as a very personal space storing all their images, videos, files, and more. Though google drive has a built-in video player preview, it may not be possible for GDrive to Play all kinds of videos. This is when 3rd party video players come in handy.
The 3rd party video players like VLC can stream all formats of videos and video codecs without any streaming error. If you wish to play Google Drive videos on VLC Player for Windows, MacBook, Android, or iOS, a trick works. Follow the guide below, and you can stream Google Drive Videos on VLC player without downloading the video.
Stream Google Drive Video to VLC Player
Here are Few Simple Steps to Stream and Play Google Drive Videos on VLC Player on Windows, Mac, Android, and iOS.
Step 1. Generate Google Drive API Key
Google offers a cloud console tool for developers and users. You can use this free tool to create an API Key for your Google Drive.
Open Google Cloud Console, which is a freemium service offered by Google.
Log in with your Google Account and Password to access the Clouse Console.
Once successfully logged in, you will be taken to Google Cloud Dashboard Homepage.
Tap on the Project icon to create a new project.

Here create a New Project.

Give the project a name, location, and hit Create.

Click on 3 horizontal lines on the left sidebar to open the menu option.

Here click on APIs & Credentials and Open Library.

An API Library page will open; here, look for Google Drive API and click to open it.

Click on Enable button to Turn ON Google Drive API

Once enabled, click on Manage.

Open Credentials Tab

Select Google Drive API from the drop-down menu for Credential Type.

Select User data and click Done.

Now tap on + Create Credentials on the top of the page.

An API key will be generated, copy the key and paste it somewhere as we will need it later.

Step 2. Get Google Drive Sharing Link URL
Now look for the Google Drive file that you wish to stream on VLC player.
Right-click on the file and click on the Get link

If the link is restricted, select Anyone with the link.

Copy the Sharing URL

Paste the sharing URL and just copy the File ID and save it somewhere safe.


https://drive.google.com/file/d/file-id/view?=sharing
Step 3. Create the Google API Link
Open Notepad and enter the following Google APIs URL.

https://www.googleapis.com/drive/v3/files/file-ID?alt=media&key=APIKey

Paste the file id copied in the file ID section and API key in the APIKey section.

Copy the URL created and Paste it into VLC Network Stream.
Note: It may take few seconds to load the video in VLC Player based on file size, so just keep a little patience.
Video Tutorial Guide
If you wish, you can watch the video below for a detailed guide to showing API creation and URL tweaking to stream and play GDrive videos on your media player using VLC Network streaming.
Play Google Drive Videos on VLC (Mac)
Open the VLC player on MacBook.
Now click on the File tab from the top menu option.
Here click on the Open Network option

Paste the googleapis URL created.

Hit the open button; the google drive video will start streaming online on VLC.

Note: It may take a few seconds to load the video based on video size
Play Google Drive Videos on VLC (Android)
Open VLC Player on Android
Click on the More tab.
Tap on New Stream.

Here paste the Drive API URL, hit the button, and the video will start playing.
Note: It may take a few seconds to load the video based on video size
Play Google Drive Videos on VLC (iOS)
Open VLC Player on iPhone or iPad
Here click on the Network tab and Open Network Stream 

Paste the Google Drive API URL and click on Open Network Stream to play the video.

Alternately, you can also use the Cloud Services feature in VLC for iOS to connect your G-account with VLC and stream Google Drive videos in the VLC player.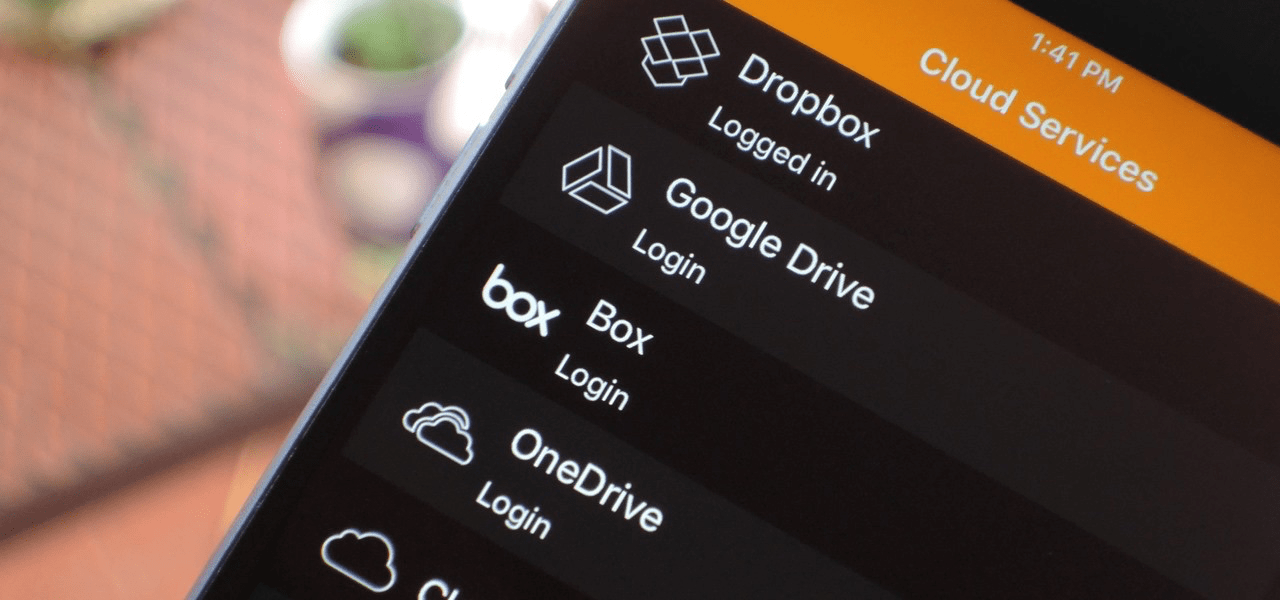 Play Google Drive Videos on VLC (Windows PC)
Open VLC on Windows
Click on Media
And Open Network Stream…

Paste the URL and stream the video
Sync Google Drive to PC and Play Videos on VLC
You can install Google Drive for Desktop on Windows and Mac PC. Once installed, sync the Google Drive with PC, this will show all the Google Drive files and folders on your PC Finder/Explorer. Locate the video file and open the file using VLC Player.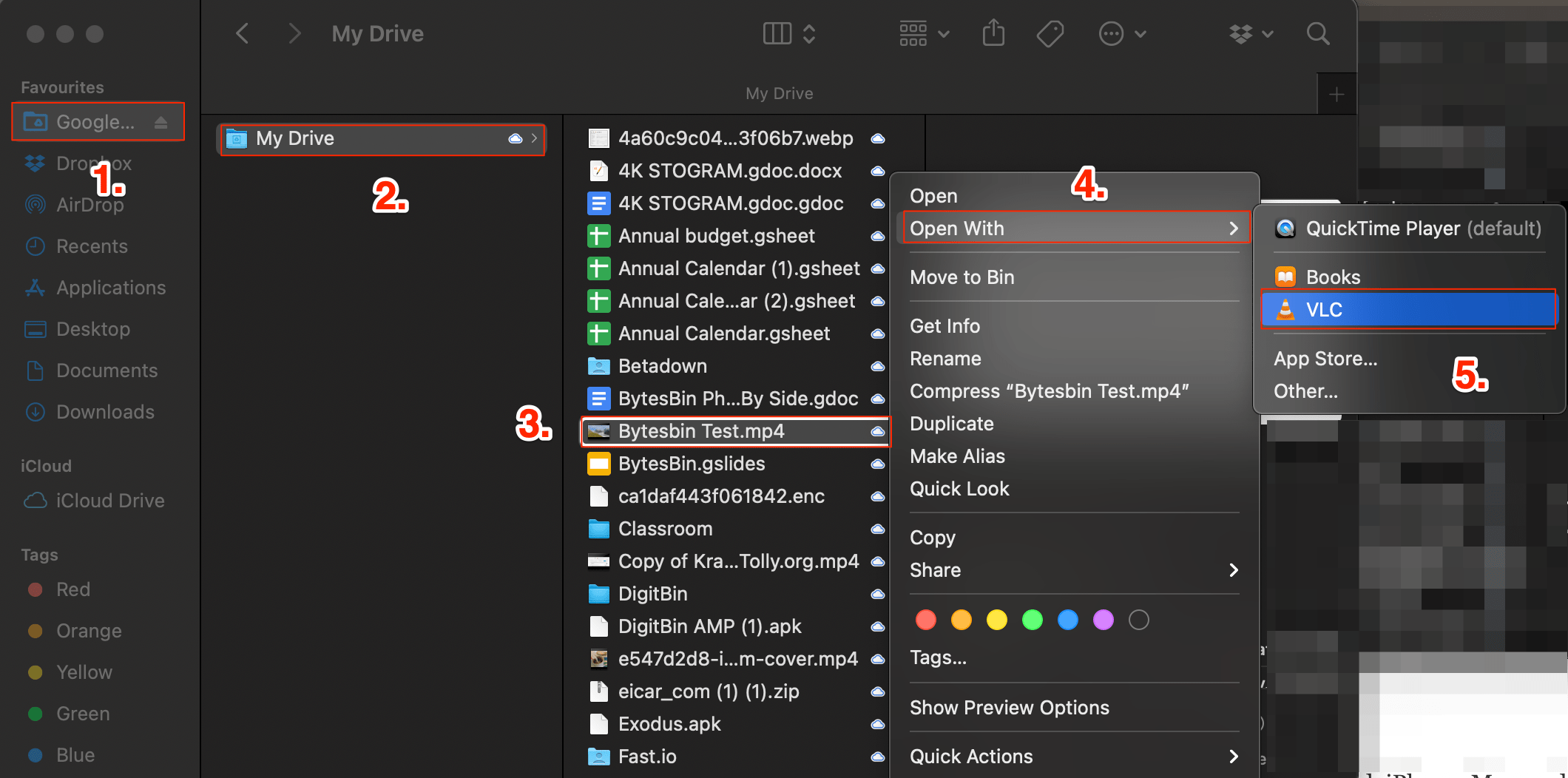 Conclusion
With this simple Guide above, you can stream and play the Google Drive Video on VLC Player on Android, iPhone, Mac, and Windows without downloading.