Whenever you try to access any image or video uploaded on Google Drive, it goes into a processing stage. This processing for images may be quick, but for videos, depending on their size, it would take some time. This process of video processing is done by Google Drive to ensure that the video playback is successful without any hiccups.
However, several user reports claim, that when they tried to access a video from their Google Drive, it shows them "We're processing this video. Please Check back later." error message and gets stuck forever. If you are also facing a similar issue with Google Drive, you are at the right place. This post will give you some methods that you can apply to fix the Google Drive video is still processing error. Having said that, let us take a look at the methods;

What Does Processing the Video Means in Google Drive?
In GDrive, we upload a video in a specific format and resolution. Still, for the videos to play on various devices and different network conditions, they need to be transcoded to ensure the playback works across various network conditions and devices. Just as it does on YouTube, the video is processed in a format compatible with all devices and across all networks.
During processing, the video is converted to such formats, audio-video codecs, and resolution so that the video plays in preview without issues. Google Drive supports several video formats for preview viz;
WebM files (Vp8 video codec; Vorbis Audio codec)
MPEG4, 3GPP, and MOV files (h264 and MPEG4 video codecs; AAC audio codec)
AVI (MJPEG video codec; PCM audio)
MPEG-PS (MPEG2 video codec; MP2 audio)
WMV
FLV (Adobe – FLV1 video codec, MP3 audio)
MTS
OGG
But in case you upload the video in an unsupported format, or if the video is corrupt, you will see the error, "Unable to process this video." Just upload the video again in a different format.
Why My Google Drive Shows Video is Still Processing Error?
Before we head over to the solutions, you should first understand the reasons behind this Google Drive video are still processing errors. Here are a few of the known reasons that could trigger video is processing errors:
The video upload was unsuccessful.
The size of the video file is huge.
Your internet speed is slow.
The video file is corrupted or damaged.
The cache or temporary file of the browser is corrupt.
There are some server issues with Google Drive.
How Much Time Will it Take to Process the Video?
Google Drive sets no specific time or rule to Process the Video. The time to Process the Video for Preview in Google Drive can be a couple of minutes to a few hours; in some cases, it may even take days. The processing time depends on the video resolution, video format, file size, codecs, Google server speed, and Internet speeds to transcode the video.
Users have reported that a 50 MB file took a few minutes to process and a 1 GB file takes approximately 15 minutes, but it all depends on the video file.
In general, it takes 10 to 20 minutes for a 1 GB video file to process, but as I said, it all depends on the file codec, data speeds, and Google servers to reduce the backlog to process the video.
Best Ways to Fix Google Drive Video Processing Issue
Now that you have some idea why Google Drive shows video is still processing error let us look at some of the effective methods that have worked for users suffering from this issue.
Fix 1. Directly Stream GDrive Video in a Player (VLC)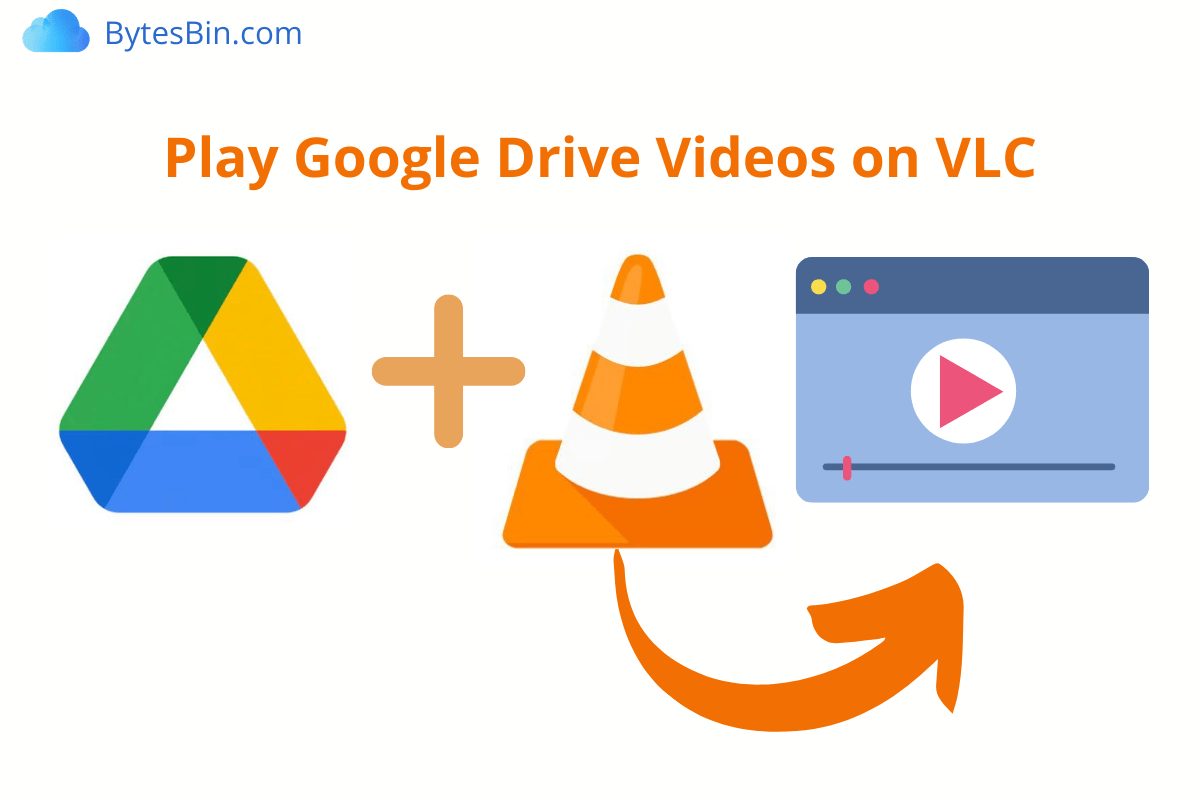 If it is taking infinity to process the video uploaded and if you do not wish to play the video file by downloading, this small tip can come in very handy. Using this exclusive trick, you can directly stream the google drive videos in video players like VLC or MX Player without waiting for the file to finish the processing. The 3rd party video players like VLC can stream all formats of videos and video codecs without any streaming error. Detailed Guide to Stream Google Drive Video in VLC Player
---
---
Fix 2. Play Video with Connected Apps
If the video is not able to play in Google Drive and is still processing. You can connect a 3rd party app with the drive and play the video on their player. This option is very handy and can help you play unsupported videos without any complex process.
To open the video in 3rd party player you need to Connect Apps with Google Drive. To do so;
Open the video preview and click on Open with.
Here click on Connect More Apps.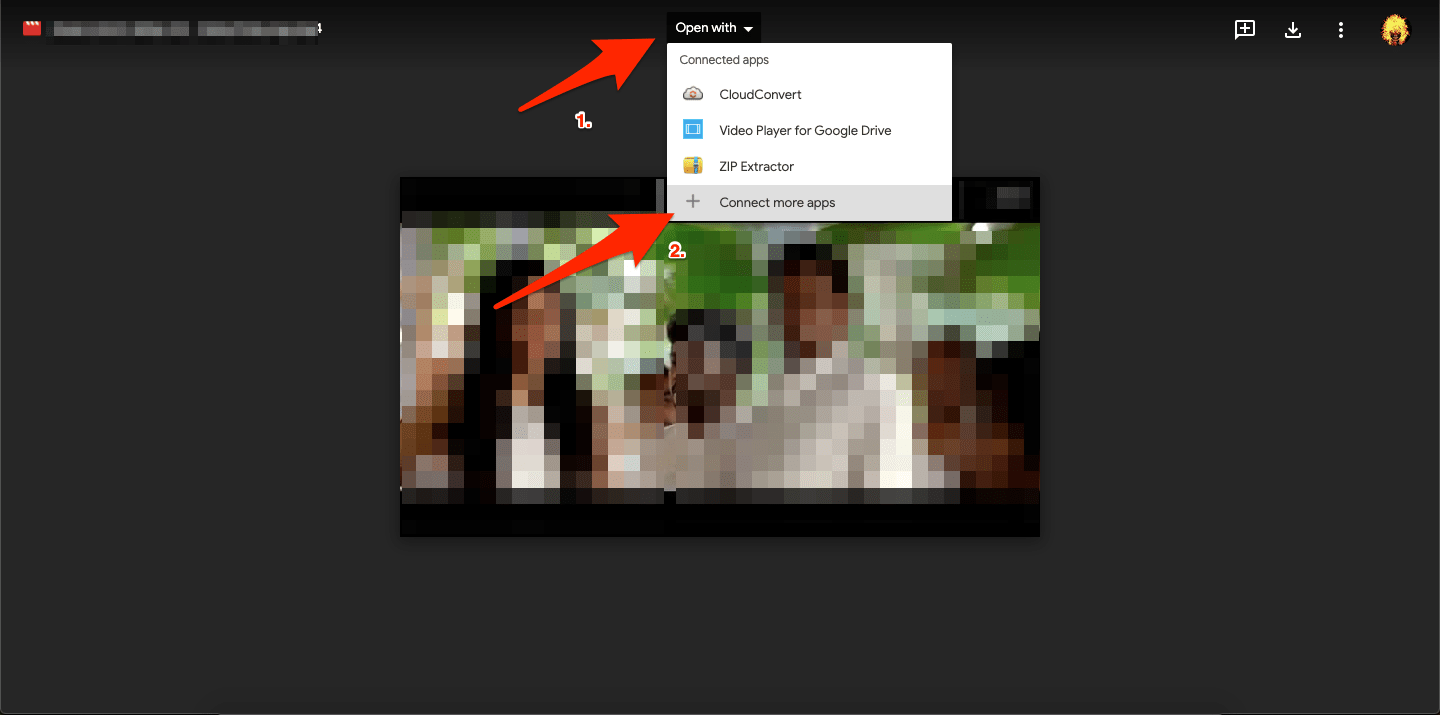 A Google Workspace Marketplace Store will open.
Here search for Video Player and click on the Install button and grant permissions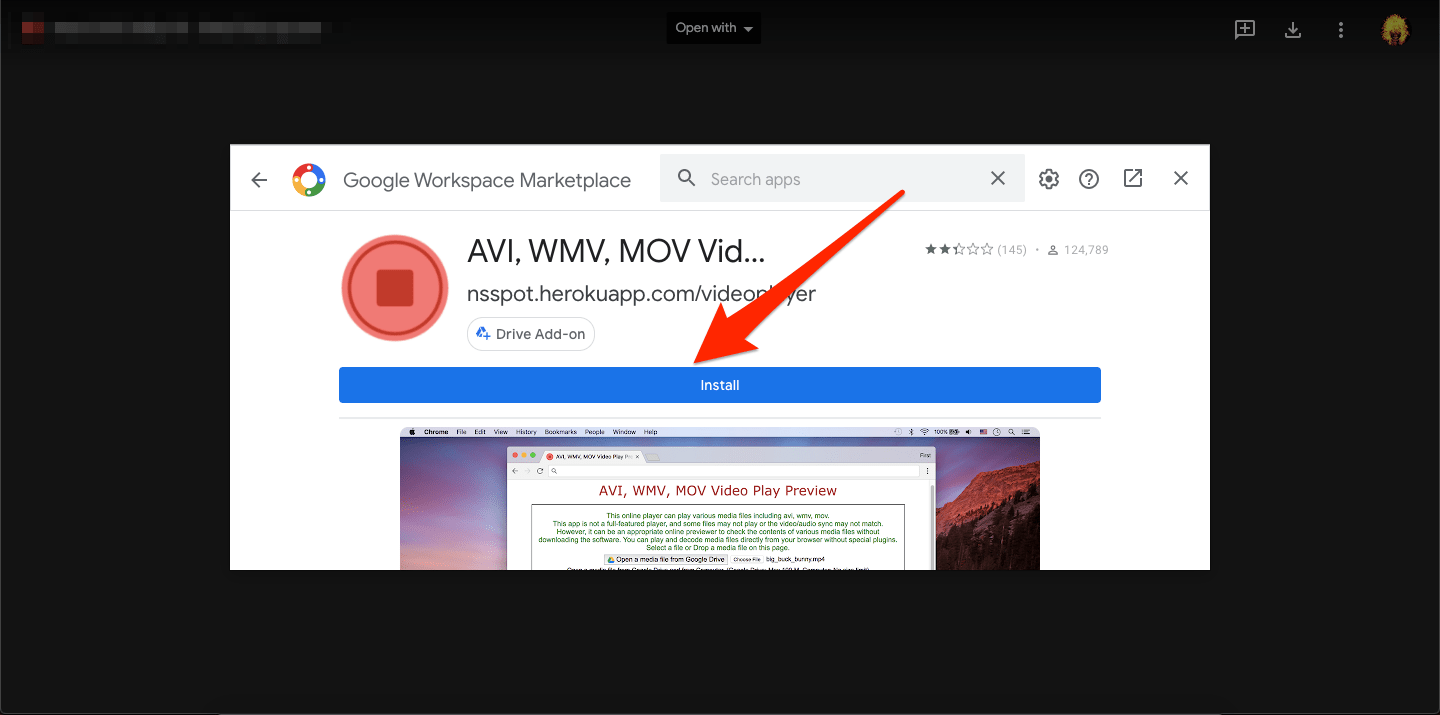 Grant Google Account Permissions and Allow the Account Access.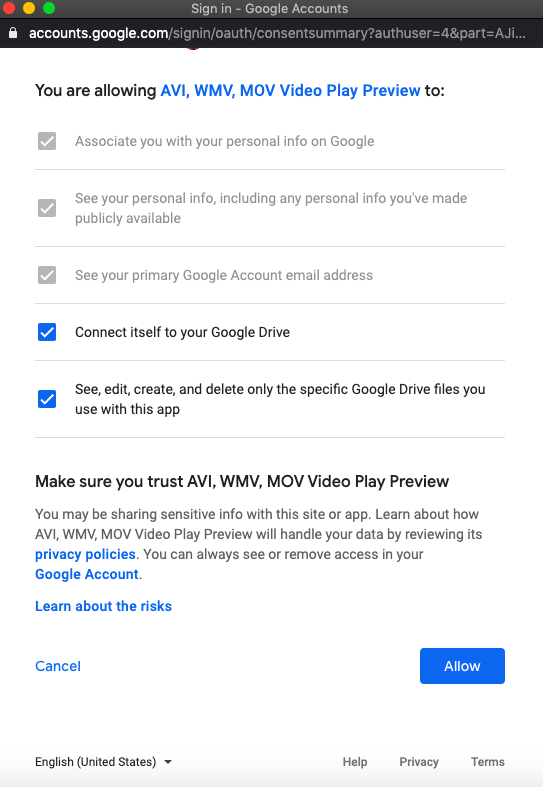 Once App is connected, again open Video Preview and click on Open with and select the Video Player app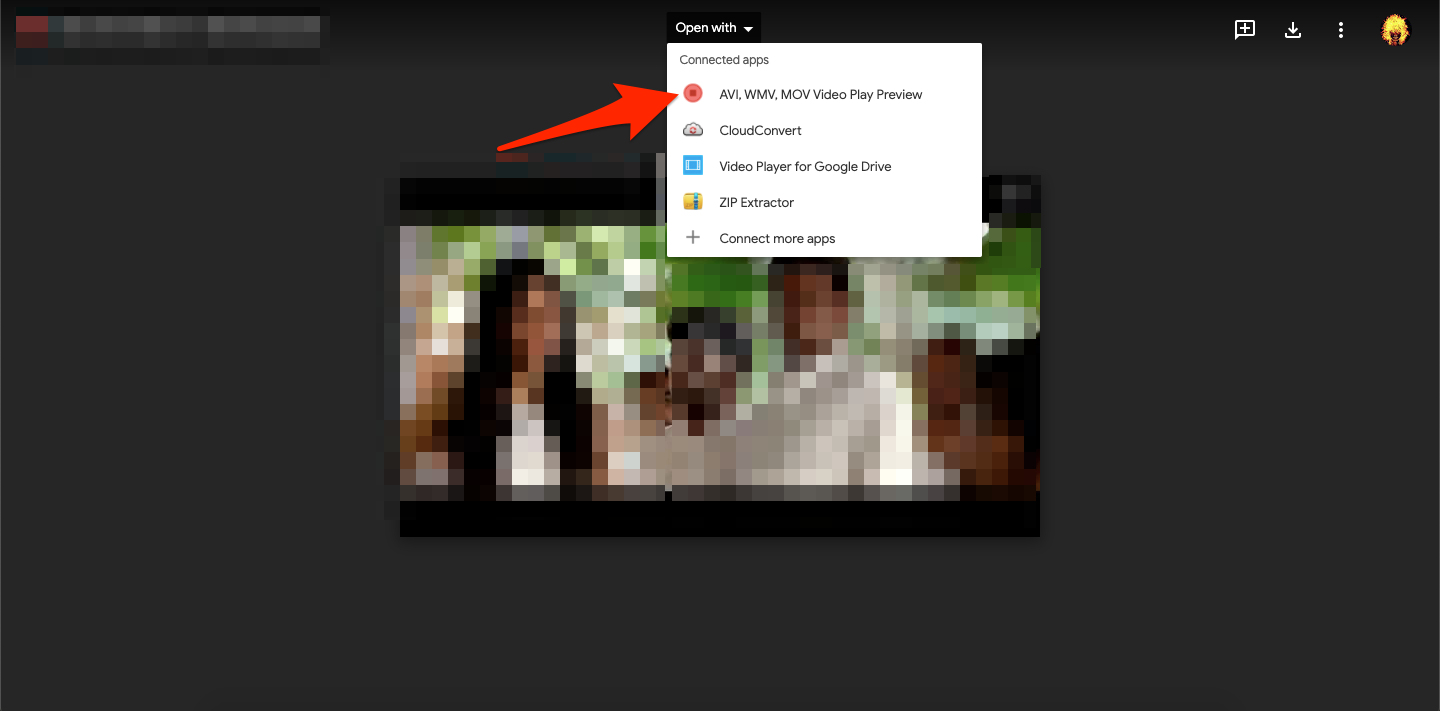 A new window will open, now log in with your Google Account and Grant the Drive access.
Done! The video will start previewing within a few seconds.
Fix 3. Connect Google Drive with the Local Manager
Another method that you try to play the Google Drive videos without the need to wait for the video processing to complete is to connect the Google Drive with the local manager.
For Desktop, you can install Google Drive for Desktop app and Sync the Google files with Mac Finder or Windows Explorer. Open the video using 3rd party app installed on your device.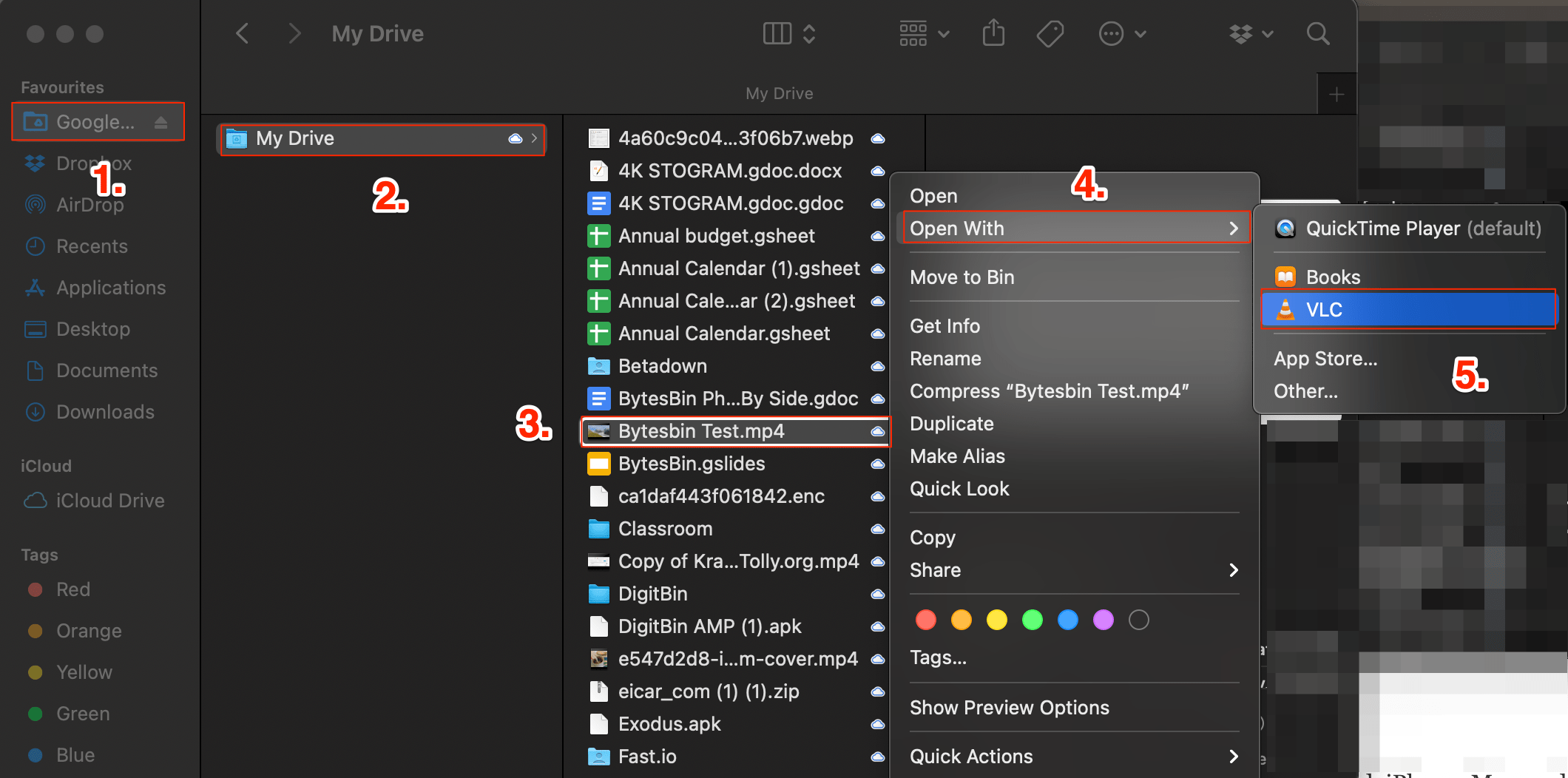 For Android Mobile, you can use a File Manager App like Cx file manager or OnePlus Manager, log in with your Google Drive account and open the video file using any video player.
For Android Mobile, you can use Files App to log in with Google Drive or use VLC's built-in Cloud Network to play the videos without the need for processing to complete.
Fix 4. Share Link and Download the Video
On multiple forums and support pages, users have reported creating a share link and then downloading the video has fixed the issue of the video is still processing on Google Drive. Besides, this is a quick and easy way to fix this issue. First, create a sharing link;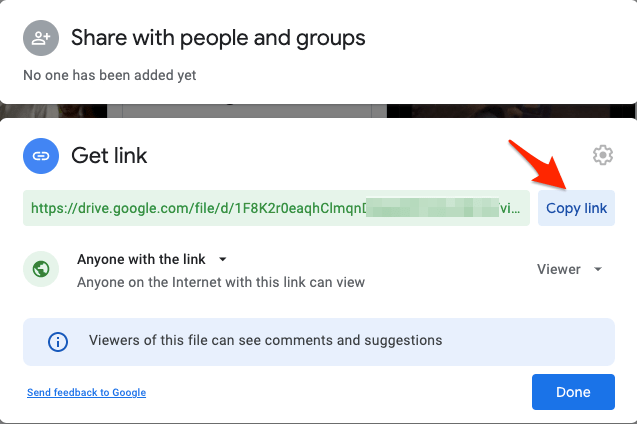 Open the link in the new tab/private tab and download the video, though this is not a direct fix for the video still processing issue, you can download the video and play it on your preferred video player.
For Downloading videos from Google Drive App on Android and iPhone;
Open Google Drive and select the video in question.
Tap on Copy Link.

Open the link in the incognito tab of a browser.
In the prompt that follows, click the Download button.

Though this process is effective and works like a charm, you may want to ensure that you have sufficient data balance or you are downloading the video on a Wi-Fi network to avoid download errors due to low data balance or low internet speed.
Fix 5. Check Internet Connection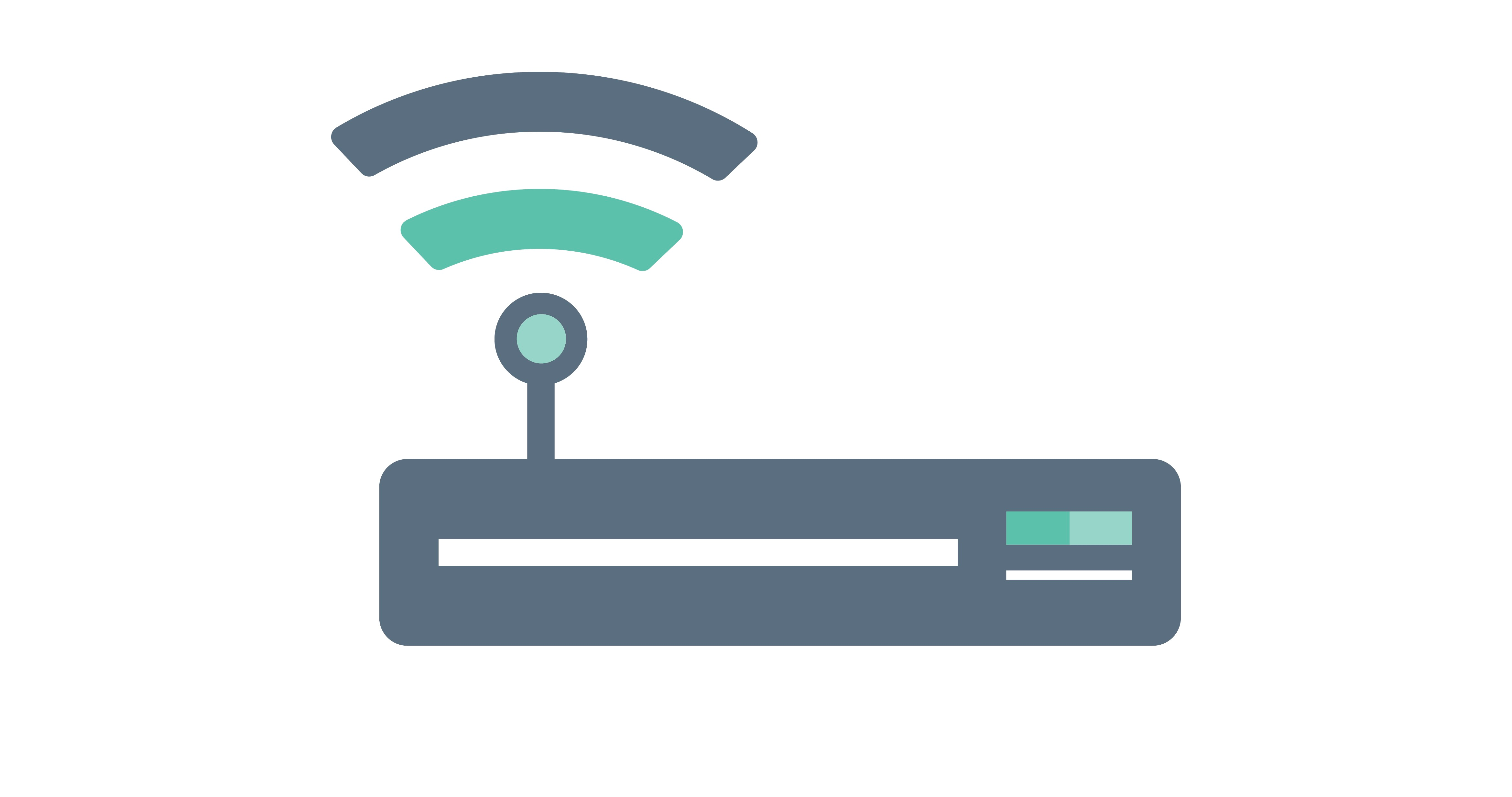 Most of the time, the main culprit behind this Google Drive video is still a processing issue, is a faulty internet connection. To ensure everything is okay, you may want to check the internet speed by heading over to any of the speed testing websites such as Fast.com, and SpeedTest by Ookla.
Moreover, you can also try to connect to a stable Wi-Fi connection if you have speed issues with your regular mobile data network. You can also try to disconnect and reconnect to the internet source to reset the network.
Fix 6. Sign in again to Google Drive
Some users have suggested that signing off and signing in again to Google Drive have fixed this video is still processing error. Here's what you need to do:
For Android, open the Settings menu on your phone.
Head over to Accounts.
Select the Google Account that you are logged in on Google Drive.
Tap on the Remove account button.

Restart your phone and sign in again with the same Google account.
Fix 7. Clear Browsing data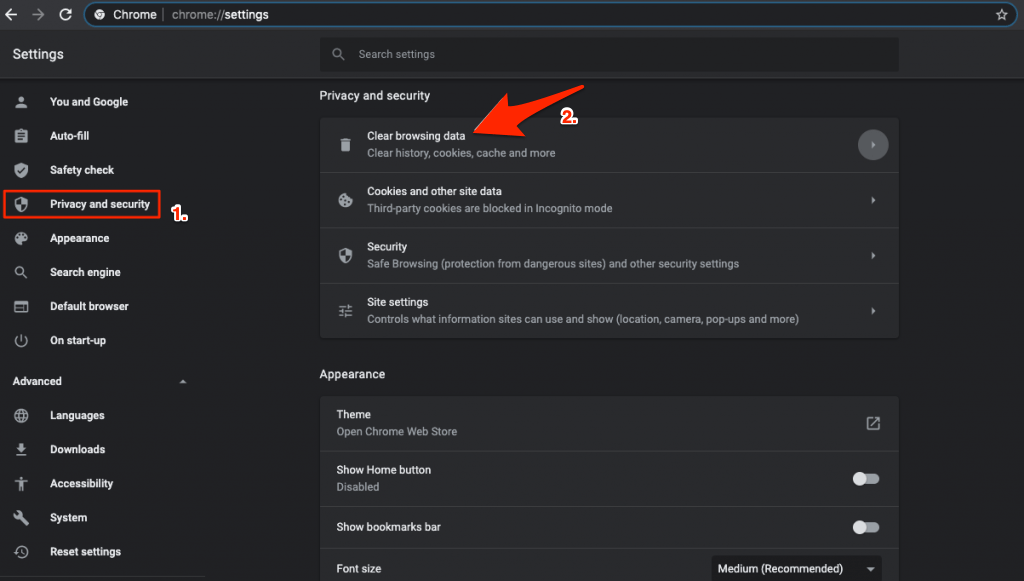 If you are using a web browser to access Google Drive, you may want to clear the browsing data. Sometimes, corrupt cache or temporary files can cause Google Drive to misbehave and thus show errors such as this one. To clear browsing data, click the 3-dots icon and head over to Settings. Click on the Privacy and Security option from the left menu, and finally, click on Clear browsing data.
Fix 8. Check Google Drive Status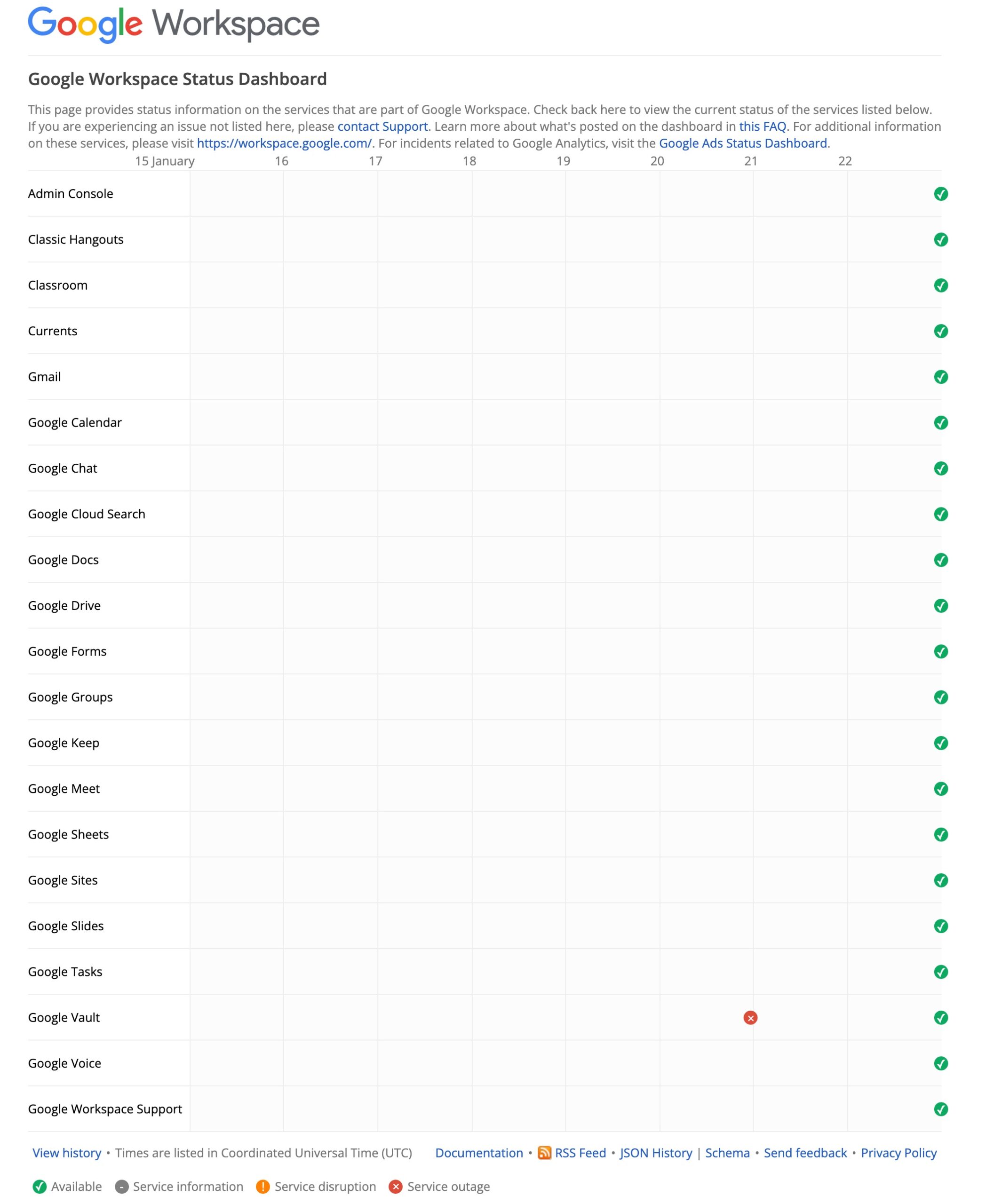 If Google Drive servers are down then Google may not be able to process the video as the service are not available to transcode the video in a suitable format over the cloud. Therefore, it is good to check whether the Google server status is working fine in your region, you can do so by visiting the Google Workspace Status and checking if Drive is right ticked or showing wrong.
Fix 9. Videos Not Playing Google Drive iPhone
Some users are facing an issue where the video is not playing in Google Drive on their iPhone. The reason behind this problem could be both server-side, or maybe there is some issue with your iPhone itself. In most cases, such small technical hiccups do happen, and you can simply start the app again, and the video will start playing. 
Fix 10. Download Video and Play
If none of the above methods work then the only best option left is to download the video and then play the video using your preferable video player like VLC. The reason for the video not playing may be either the video of all is way too small or it is corrupted so it is good to download the video and check the file using an external player. 
Fix 11. Use Google Drive alternative
If none of the above-mentioned methods worked for you, then it is high time you leave Google Drive and look for an alternative. You can use alternatives such as Microsoft OneDrive, Dropbox, Sync, Mega, and YouTube. These are just some alternatives. You can search and choose an appropriate Google Drive alternative as per your needs.
Frequently Asked Question (F.A.Q)
How Long Does it Take to Process the Video in Google Drive?
Google Drive sets no specific time or rule to Process the Video. Users have reported that a 50 MB file took a few minutes while a 1 GB file took approximately 15 minutes, but it all depends on the video file type.
Why My Google Drive is Showing Video is Still Processing?
There can be Multiple Reasons for Slow Video Processing, Viz; Slow Google Servers, Big File Size, Incomtaible Format, or Slow Data Speeds.
How long does it take Google Drive to process a 4K Video?
A 4K video 60 min in length having a frame rate of 30 fps can take up to 4 hours or more to finish processing. A 4K video with a 60 fps rate will take even longer.
Does Google Drive Lower Video Quality?
No! it does Not Lower the Video Quality but it does offer Multiple Resolution options like 240p, 360p, 480p, 720p, and so on while streaming online.