iCloud is an Apple exclusive cloud storage service that comes pre-installed on Apple devices like iPhones, iPad, and Mac PC. You can also use the iCloud desktop app on Windows PC to sync the data across the cloud storage and file explorer. iCloud offers free 5GB storage; you can pay for premium iCloud+ to get more storage and other cool features.
What if you want to upload files and folders to your iCloud drive from Android. iCloud does not have an exclusive Android app, so we need to rely on the web version of iCloud to upload files to the cloud storage. Here in this guide, we will look at a simple method to backup your important files from your Android mobile to your iCloud Drive.
Steps to Upload Files to iCloud from Android
Here are simple steps to backup and upload files from your Android mobile to an iCloud drive.
Step 1. Open iCloud.com on your Android browser.
Step 2. Log in with your Apple ID and Password.


Step 3. Now click on iCloud Drive from the list of options available.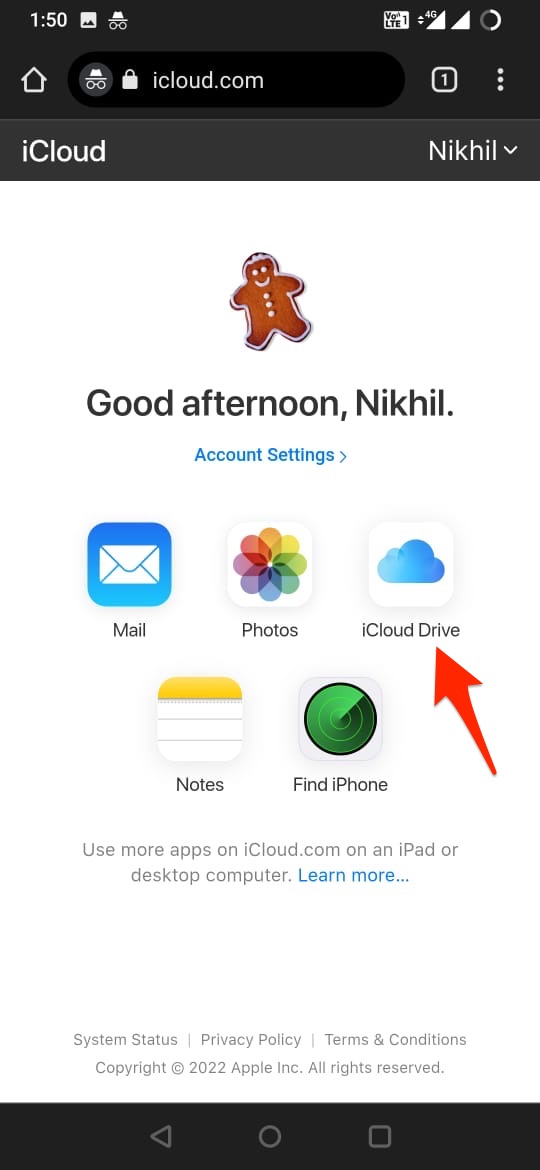 Step 4. Click on the upload icon.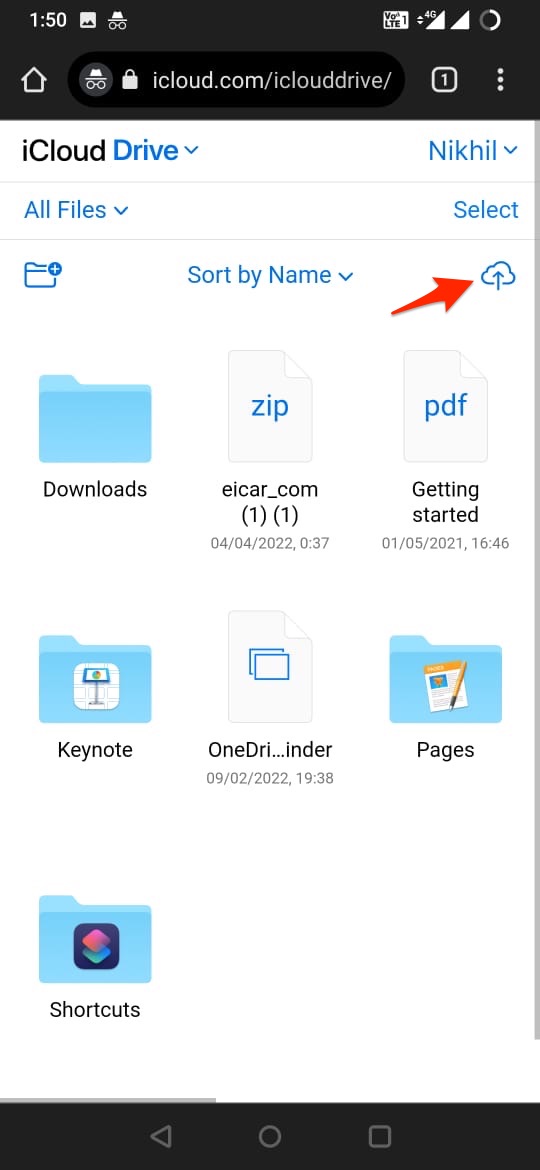 Step 5. A file manager app will open; select the file/s that you want to upload to Drive.


Step 6. That's it. The Android files will be uploaded to iCloud Drive.
That's it; using the simple guide, you can manually upload all your important files to your iCloud drive using your Android mobile browser. If you have any questions or if you are facing any issues, please comment below; we are ready to help you.